Written by Isabel Valero, volunteer at Bhimphedi children's home.
As in Catalonia, in Bhimphedi, the town's biggest party is celebrated, Bhimsen Jatra. It's the event for the villagers and there are people from the surroundings, even if there are people who take days off to enjoy the party. Bhimsen is the God of commerce, industry and fortune, but some people say that is also the God of power and strenght.
The night before, some villagers already began to celebrate the party with music and carry on the shoulders the rath, the house of Bhimsen, across the main street stopping in front of the houses to offer food and burn incense. After stopping by the two street temples, all the people started dancing until late.
The next day, from 4 to 9 in the morning, the villagers went to the temple to offer food and the sacrifice of hens, cooks or goats to Bhimsen and make him happy.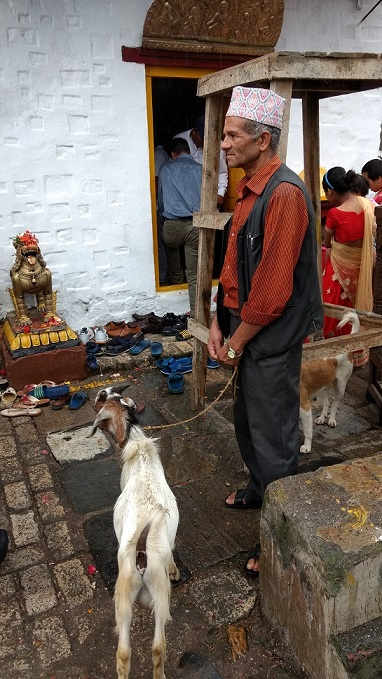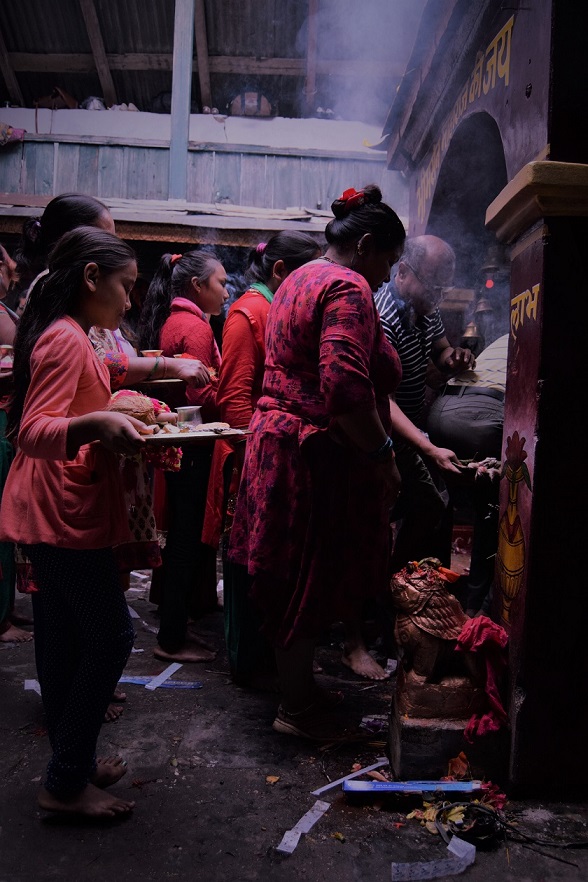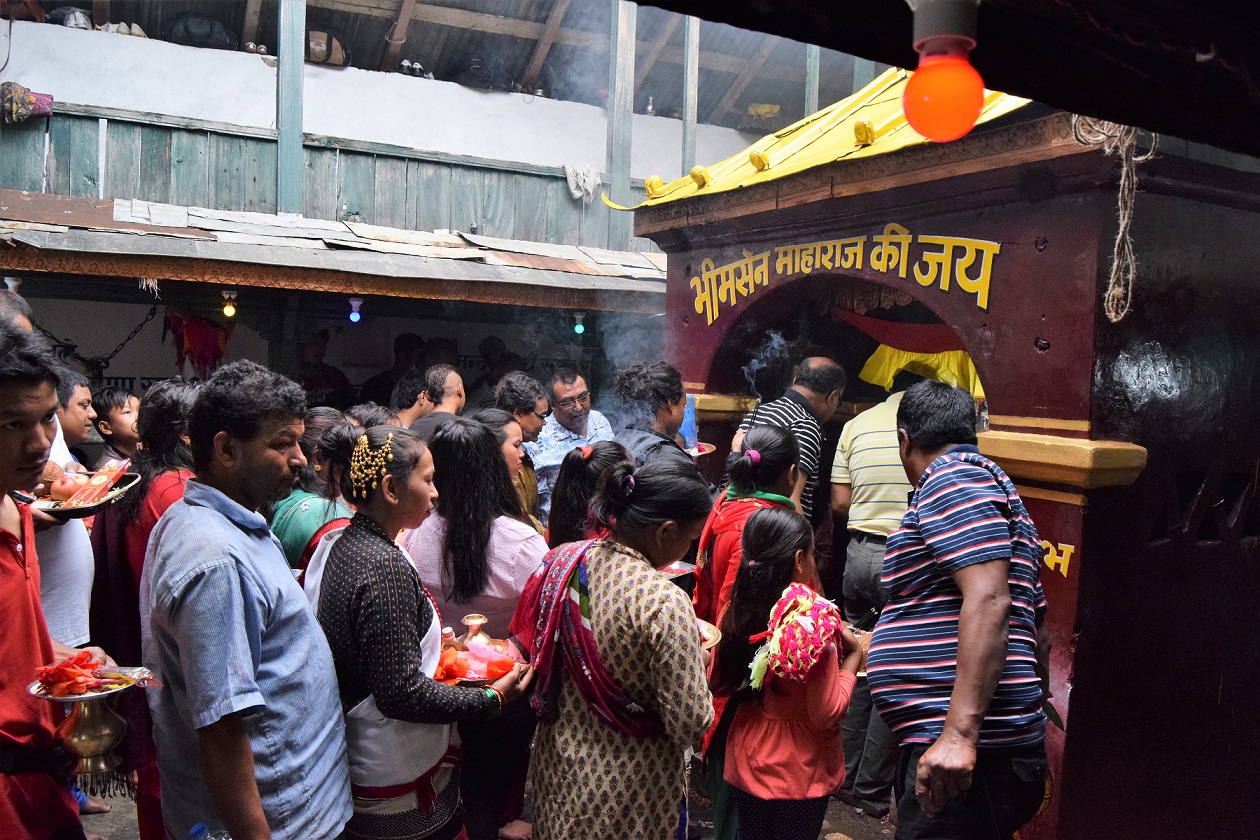 Until 12, in Balmandir, children and didis were preparing to go to school, but this time not to sit and study in classrooms, but because different dance performances were celebrated, and Kamal and Ramraj took part of it, they did it great! We had bad weather at the beginning but later was a nice day. All the performances lasted until 6 in the afternoon. The children also took the opportunity to buy some toy, candy, or balloon on one of their market stands.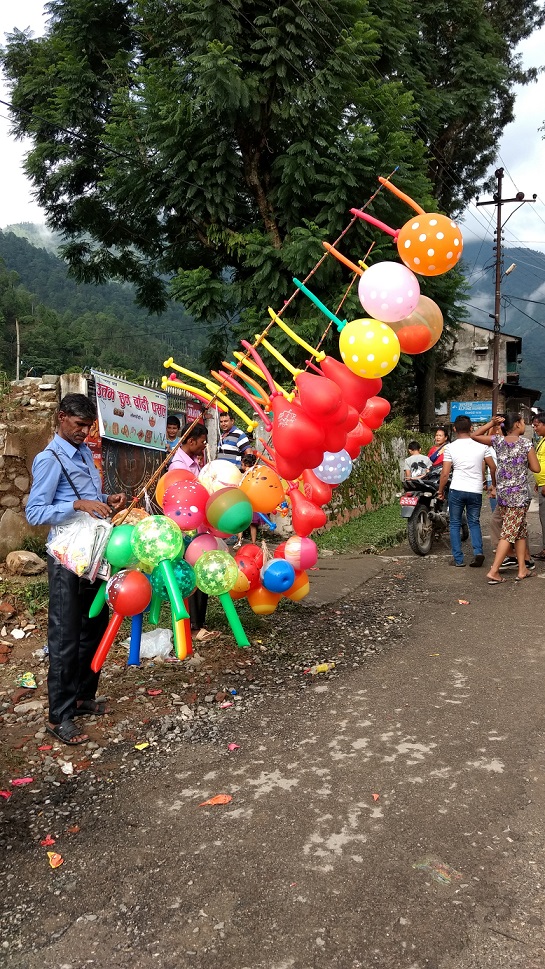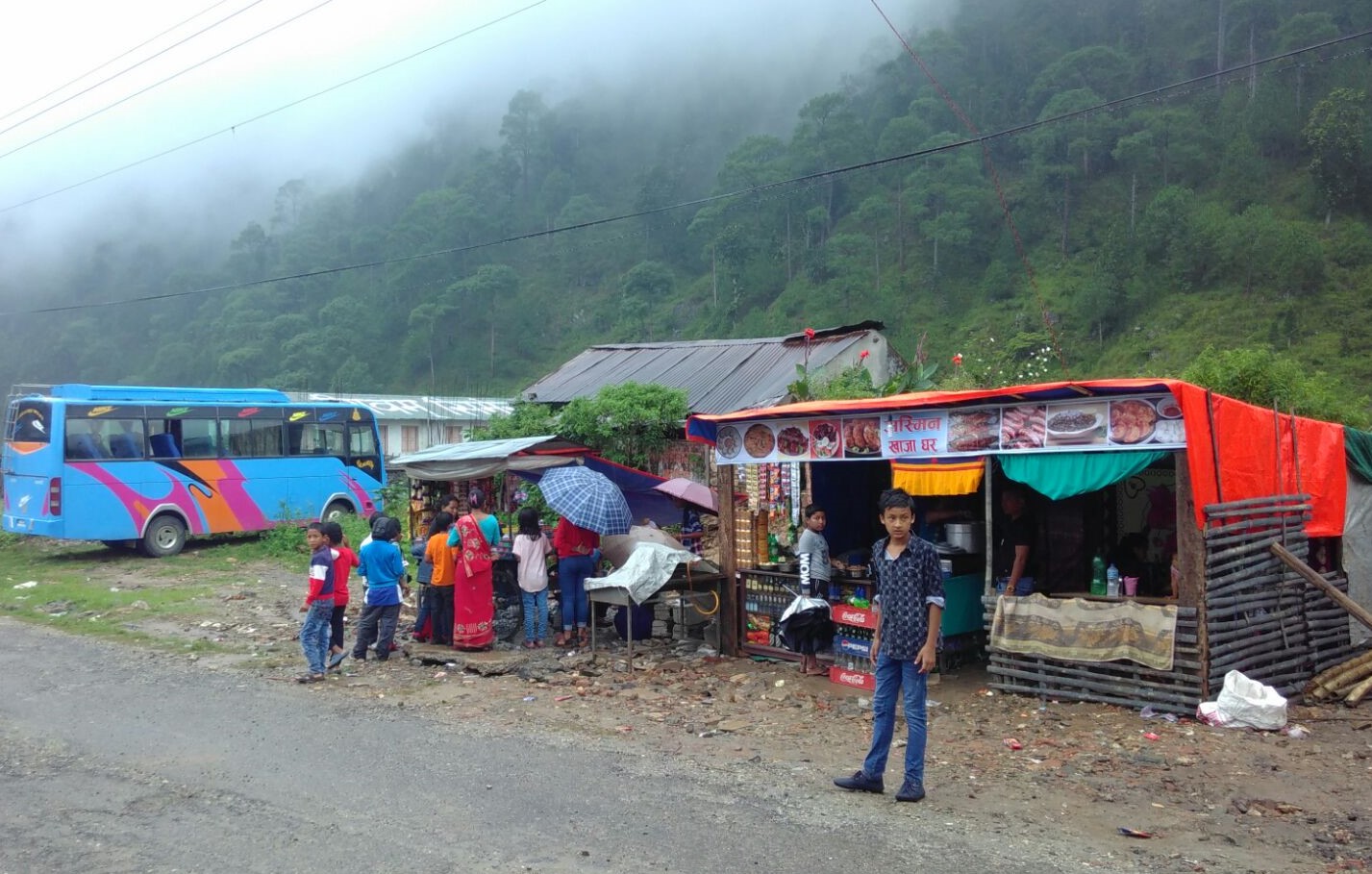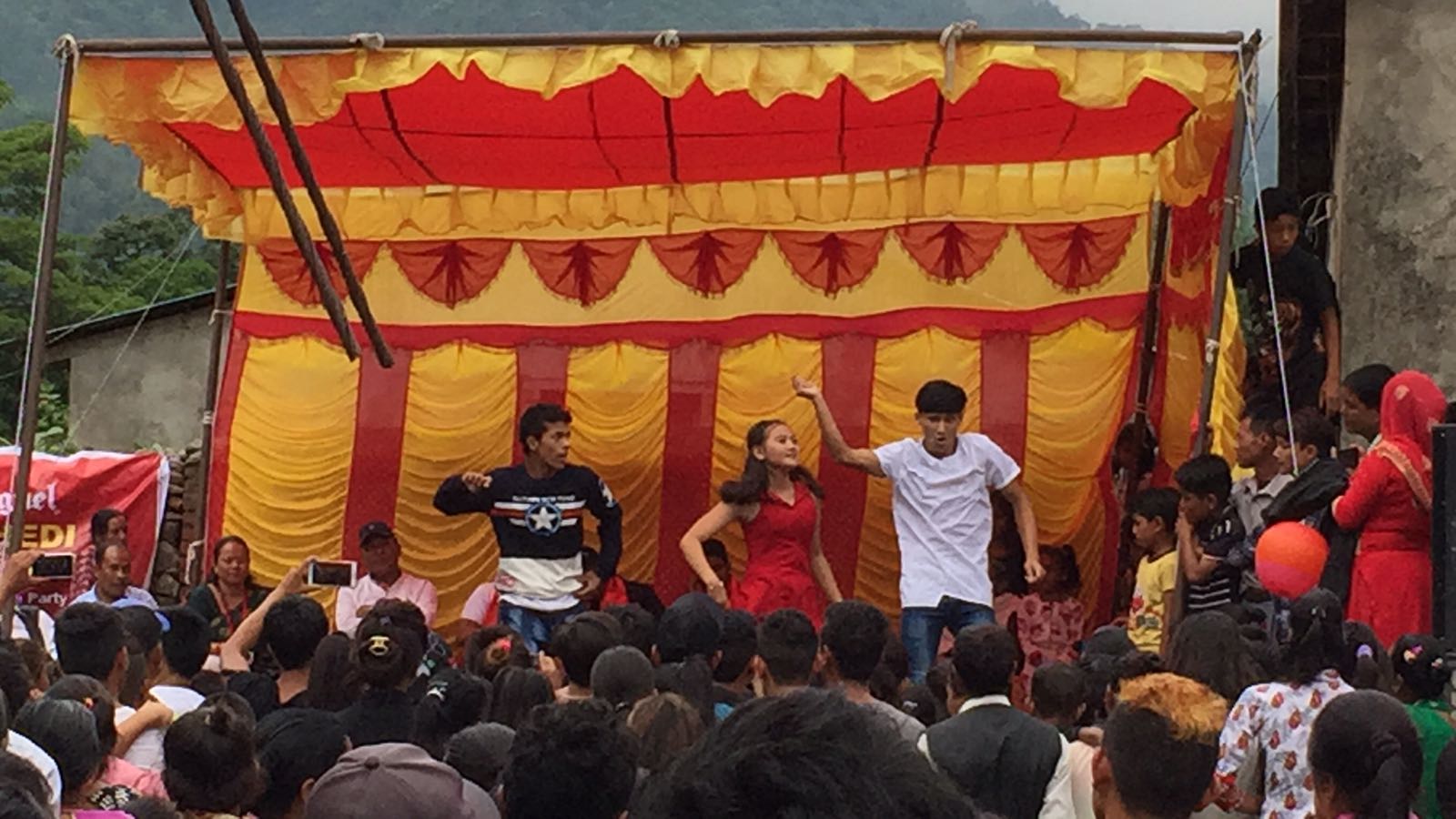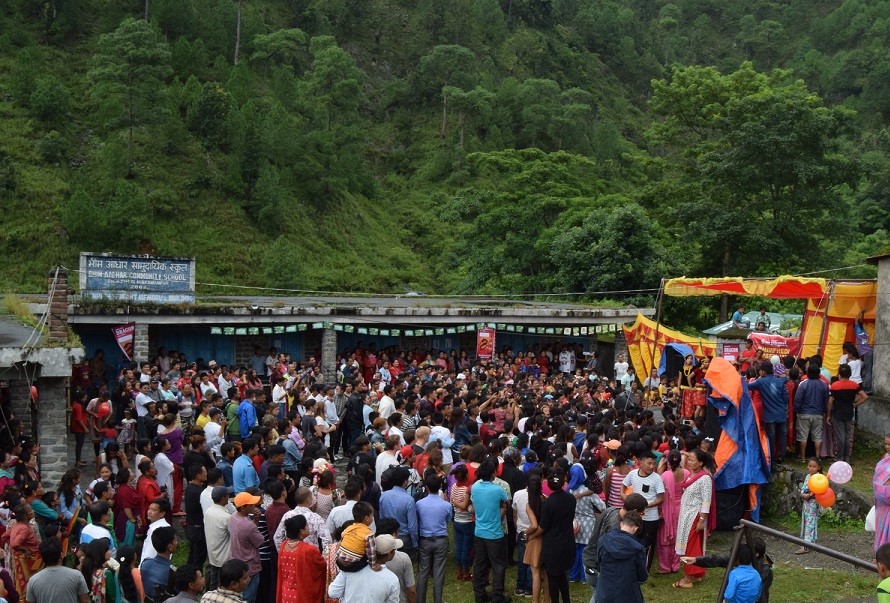 At 7pm the DJ started. The school was full of people and the songs sounded high decibel, as if it were a nightclub! A party for the young people of the town!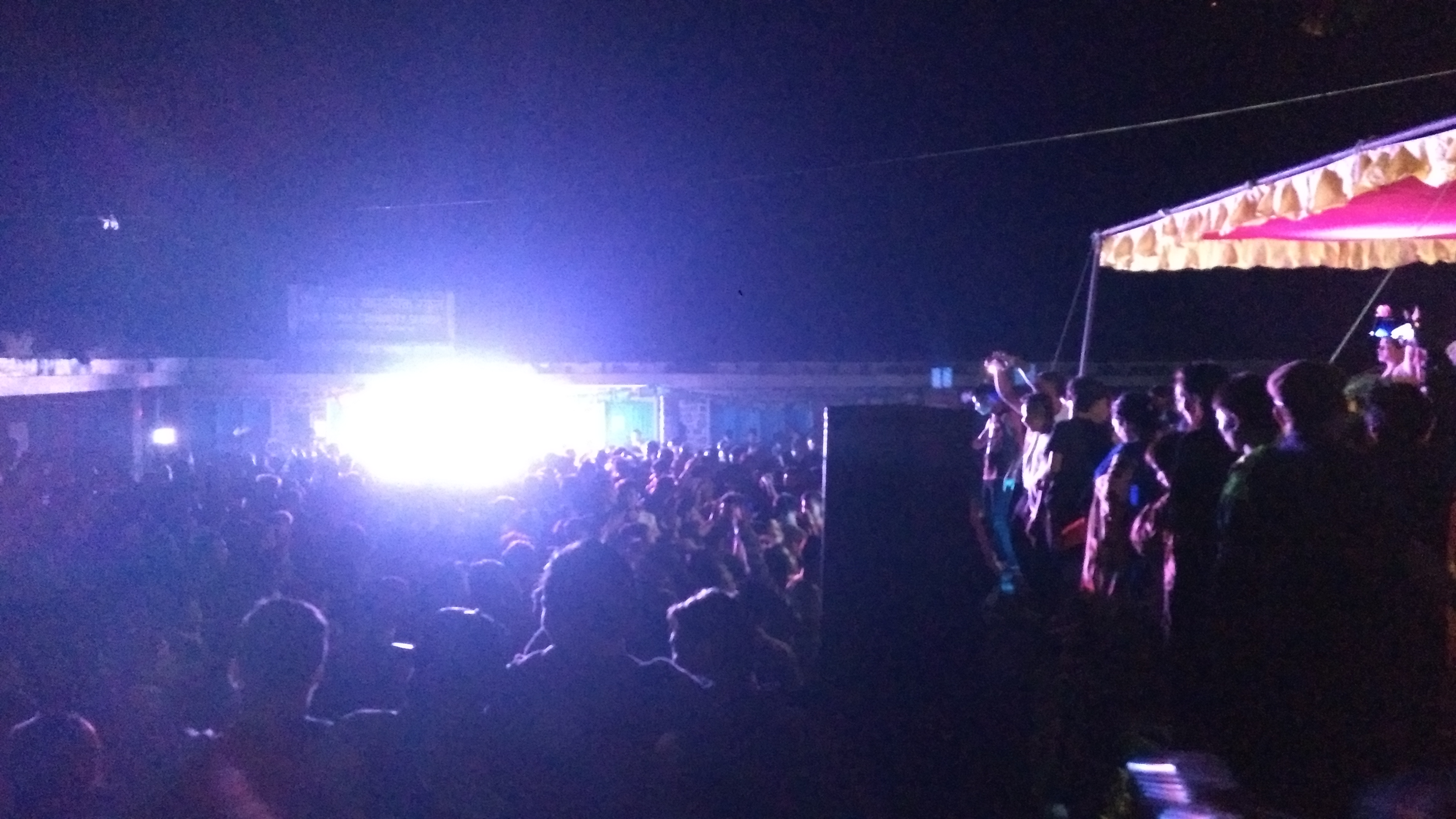 Just when the DJ ended up, at 10pm the procession started with the rath, but leaving the temple and reaching the square was not an easy thing, in fact, that was all about it! As Bhimsen is the God of the strength, they had to carry the rath until the temple of the Bhimphedi square with people over, and that gave the strength to the carriers, fact that caused that the rath fell down many times and went side to side of the street. In addition, the people of the town lighted torches when rath passed in front of their houses to show respect to Bhimsen. A journey that can be done in 5 minutes lasted more than 2 hours!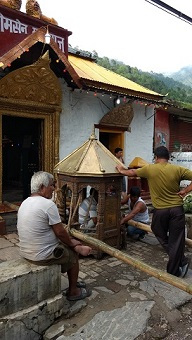 Once the rath arrived at the place, the walk through all Bhimphedi could be made more calmly, since it had been shown that the spokes carriers were strong enough to have arrived there.
Once again the festivals in Nepal, this time in Bhimphedi, do not stop us from surprising!