Written by Marina Viñas volunteer at the Children's Home
Since the beginning of the month all is being prepared for the most important festival held in Nepal, Dashain. The translation would be "10 days". Two weeks ago the older kids of Balmandir wanted to go to the tree to catch some leaves. Going to the tree to catch some leaves? It seems like an excuse just to go doing a tour. The next day we understood why they wanted to go to the tree. From Balmandir we can see a beautiful tree in the opposite mountain, on the other side of the river. It is a majestic tree from which there are magnificent views of Bhimphedi. There they managed to collect some leaves that Didi Maya needed to make the dish / tray where some seeds are germinated for 10 days. On the eleventh day germinated is used to put the Dashain's "tica".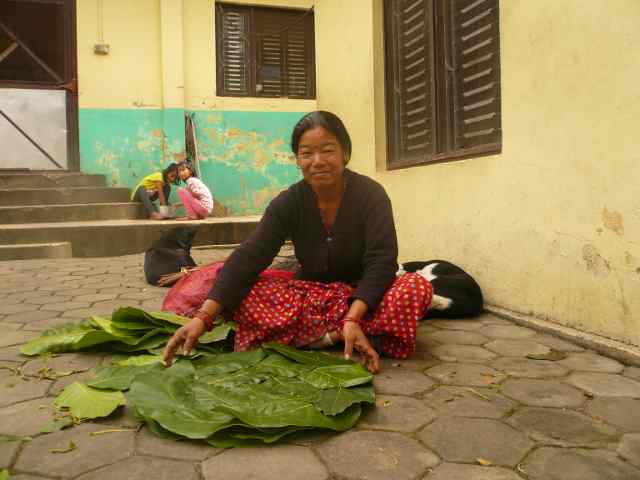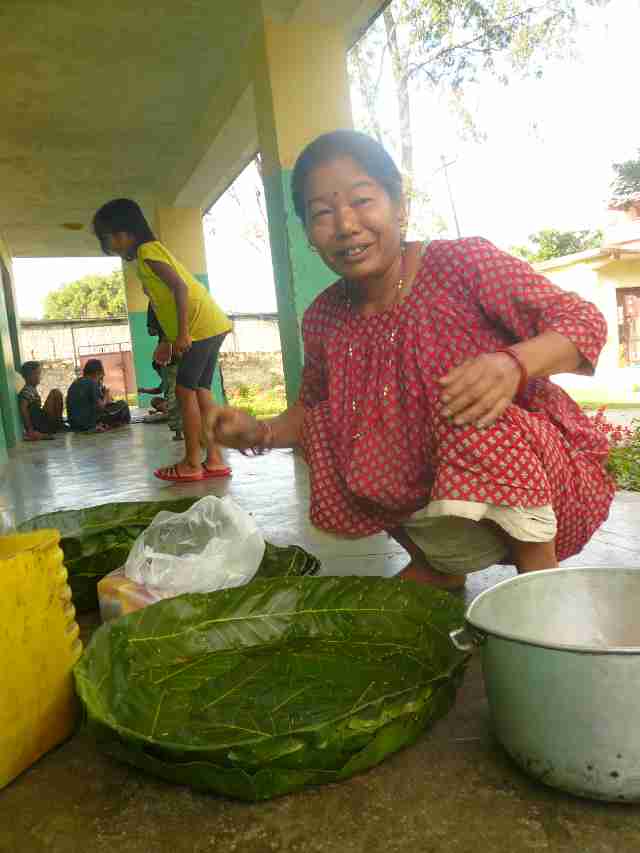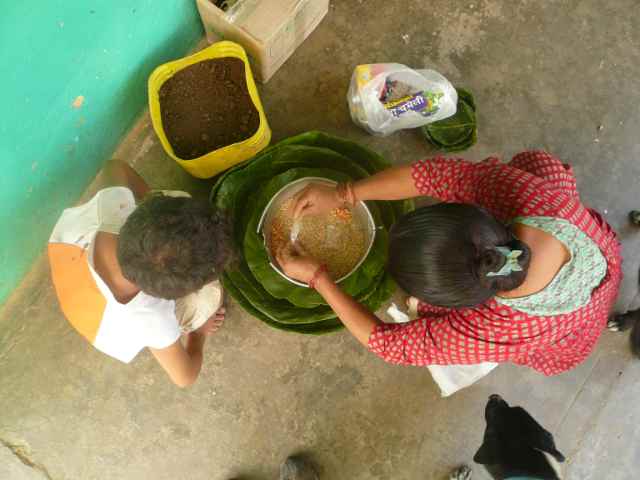 The smallest of the house have spent the last week doing greating cards. With colored paper, scissors, glue and imagination they have made beautiful postcards with his best wishes to the teachers of the school.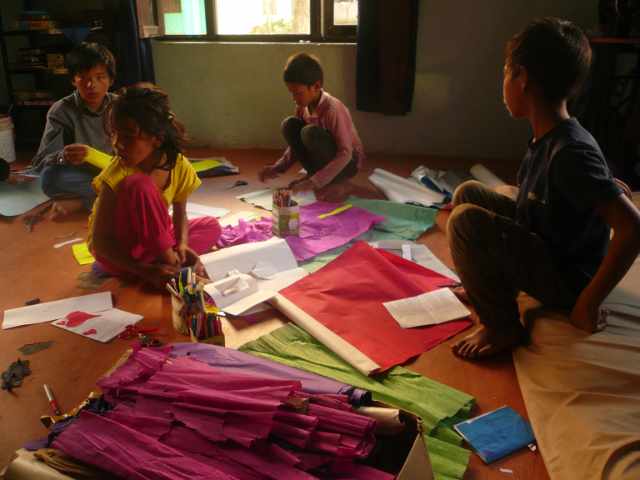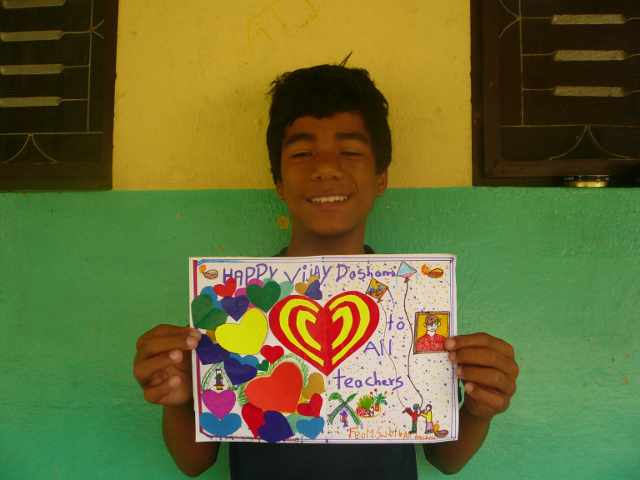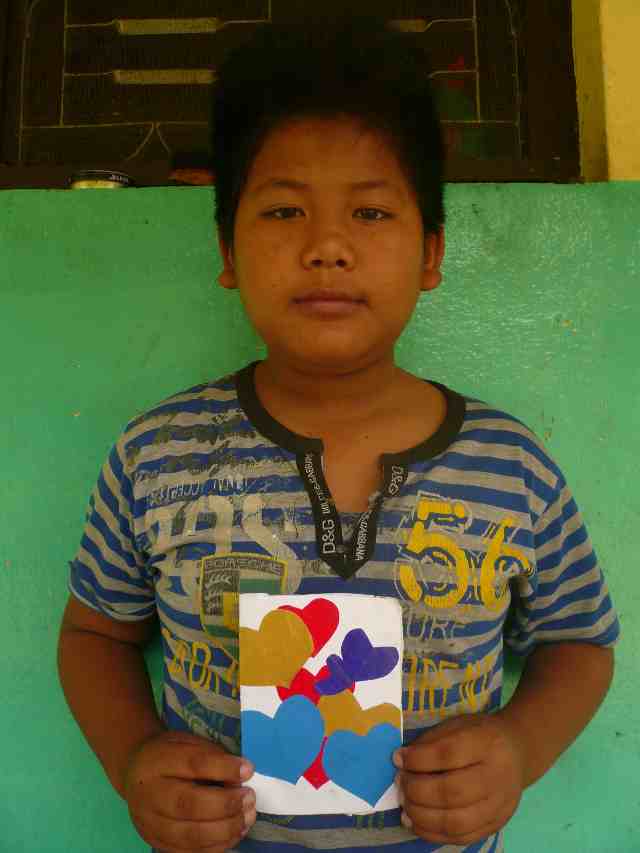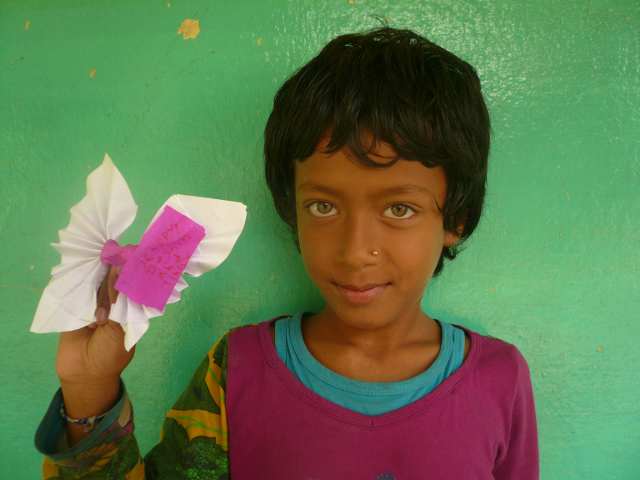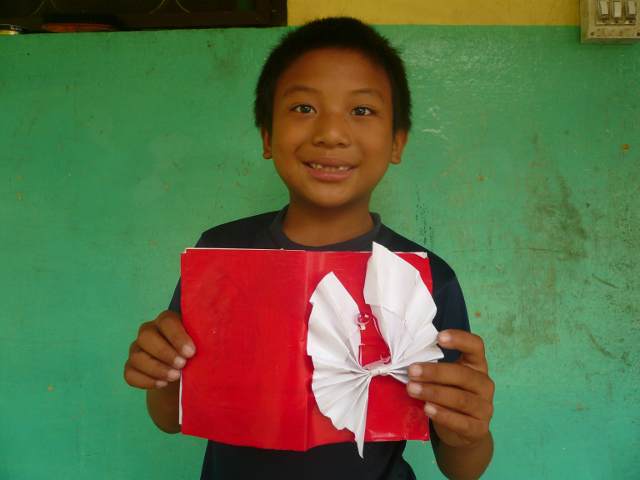 On Thursday morning …. all the kids woke up with a smile on his face. "Today is the last school day!!!". The classes ended at noon and holiday began. This morning we prepared a night game with the help of the oldest boys of Balmandir (they already finished the school). In the evening we wanted to give yogurt for dessert to celebrate the beginning of the holidays. But …. monkeys have stolen the Maya's keys and we can't open the fridge !!! We can't take yogurt !!! This was the beginning of the story. After winning several games, we got a map with the key location. We went into the darkness of the night to recover it and be able to eat the yogurt. Mmm!!! A great holiday's beginning.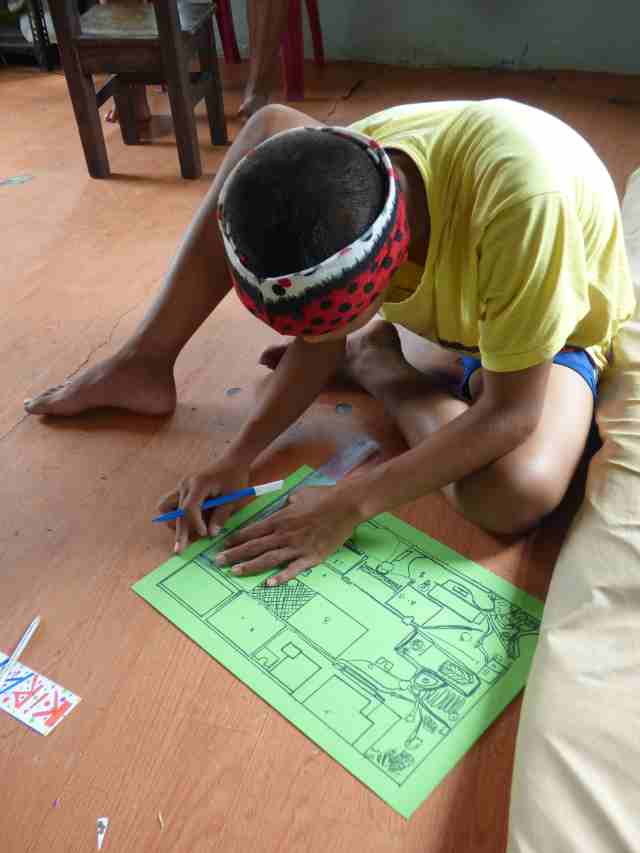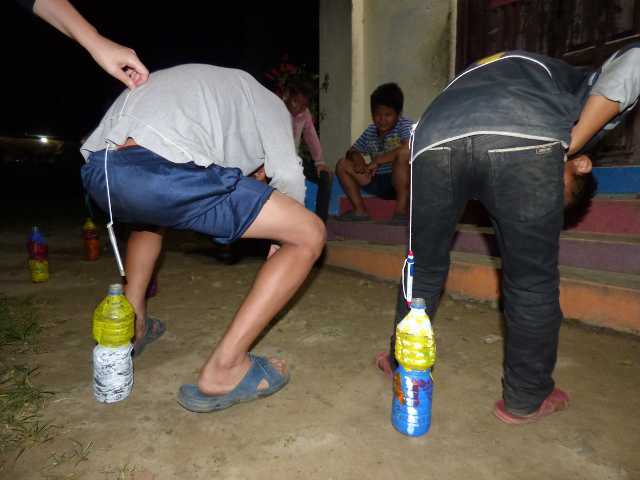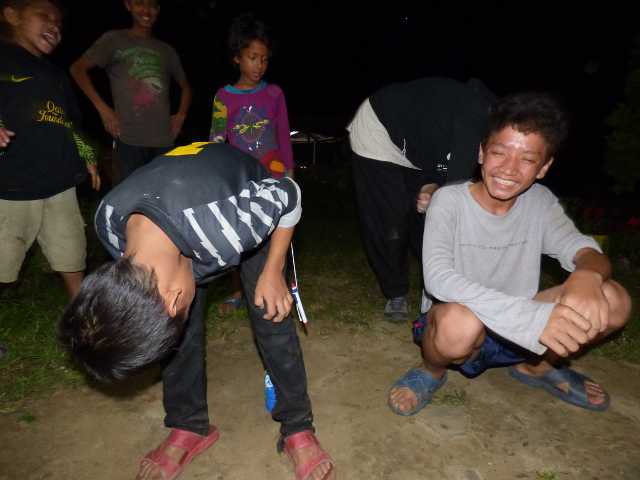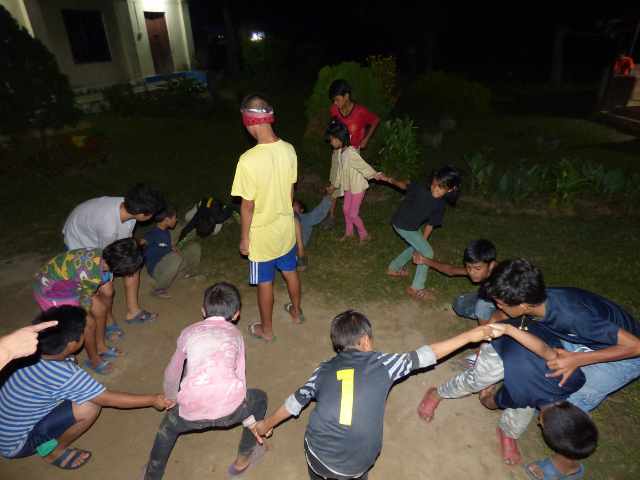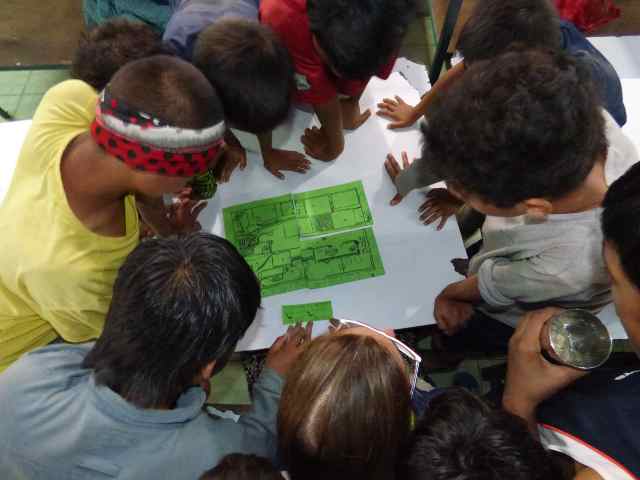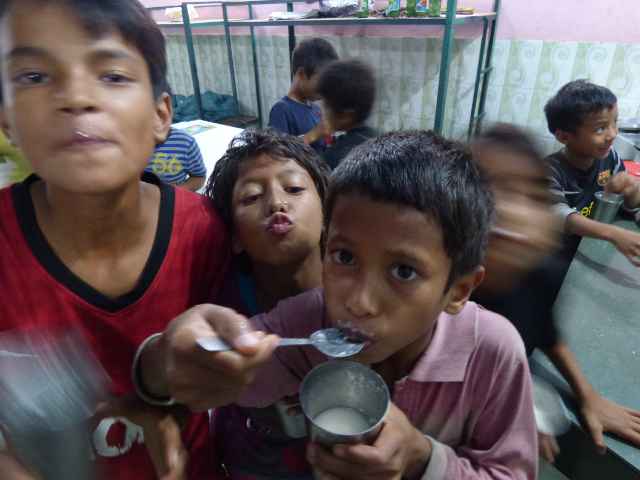 On Saturday morning … well, morning, morning … rather we should say the early morning from Friday to Saturday. At 3 o'clock in the morning we were prepared for the traditional tour to the temple, the tour that they usually do every early morning in the 10 prior days to the "tica's day". With some of the BAlmandir kids and Krishna (the director) we went up. Up, up, up … we didn't think it was so much above. After almost an hour of walking and coming across groups of people who already returned, we reached the temple. Once there, three rounds to the temple, a bell ringing and a hot tea to regain strength before returning to Balmandir.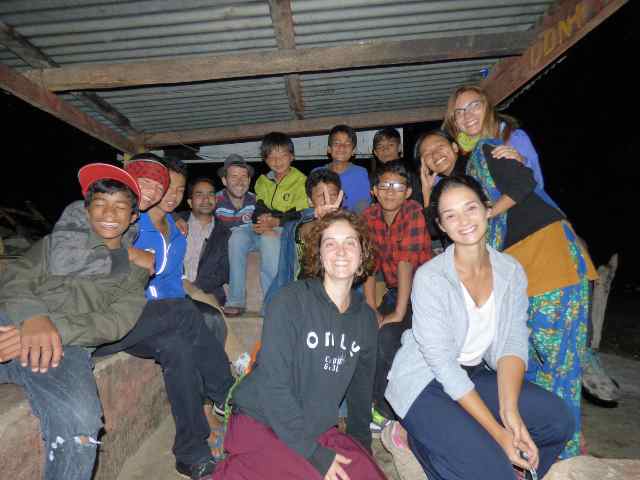 And today, three days before the "tica's day" (the most important day of Dashain), they have reached gifts. Like Christmas at home. All the kids in Balmandir have new pants or shoes. Like it is said: a picture is better than thousand words.
Happy Dashain !!