Workshop by Mercè Vega Castellví, beekeeper and artisan. 
This week we have been learning about bees. All the kids already knew that honey is produced by bees. But how does a hive work? How do bees make honey?
The first activity was prepared to differentiate the 3 types of bees: the queen, workers, and drones. Everyone draw his own bee.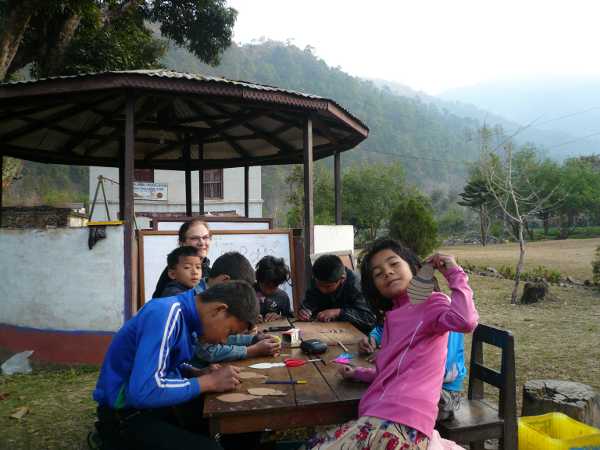 We explained what is the work of each type of bee, and why the bees are important for the pollination. The second day we made a mobile to hang in the corridor. We began drawing working-bees and drones, flowers of different colours and hexagons for build the hive.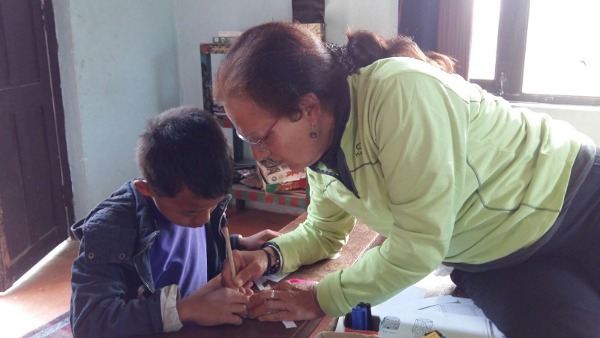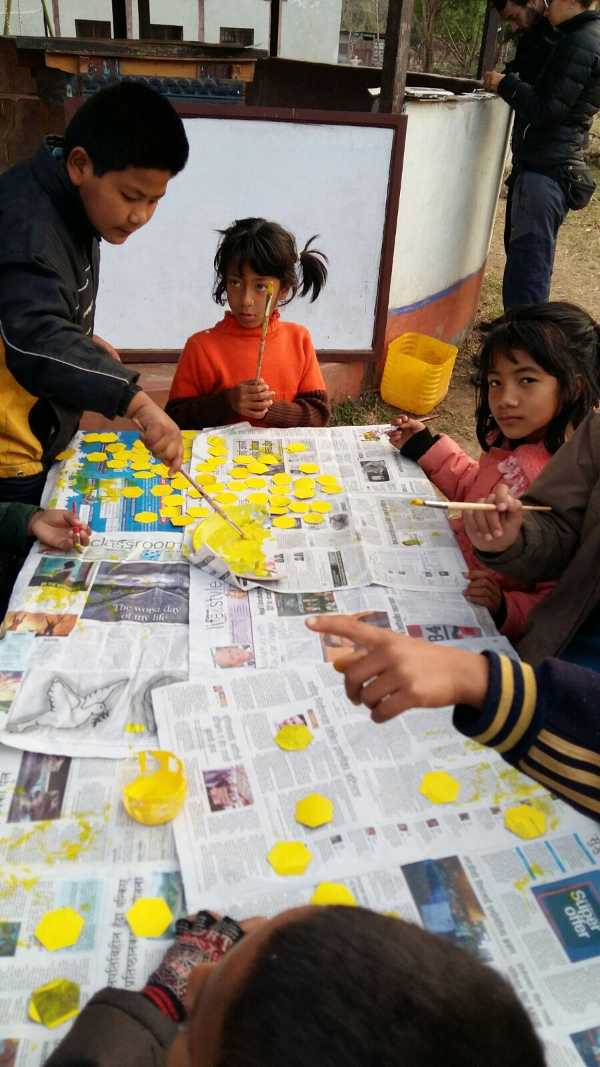 With this activity we showed them how wives' bees are organized. At the central part there are the queen, eggs and larvae. And in the external part the honey and the pollen are stored.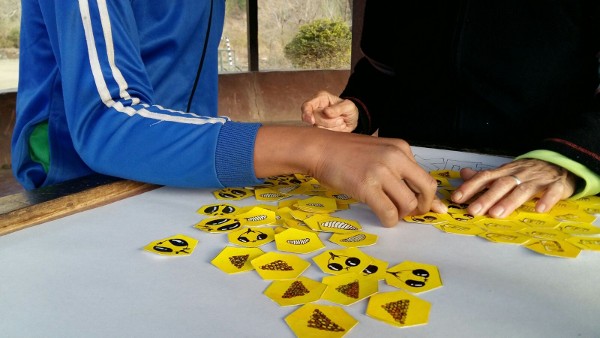 But how do people extract honey from a hive?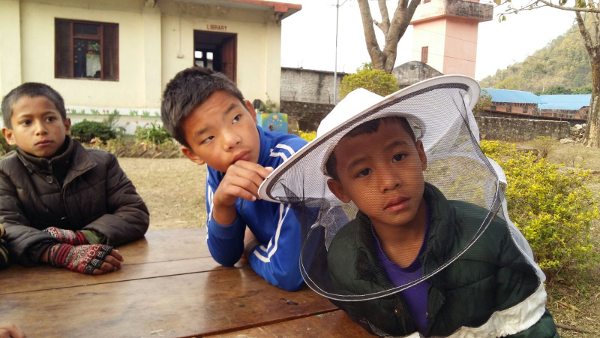 Mercè had been a beekeeper and she brought some tools. They loved test them.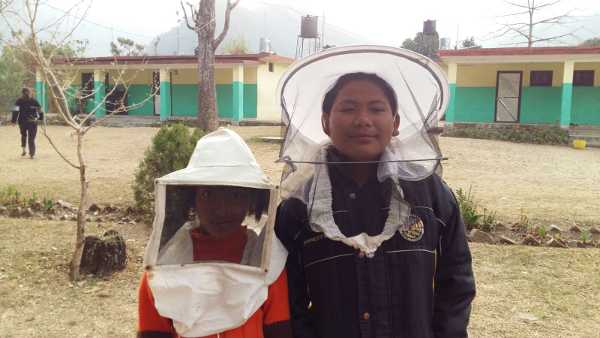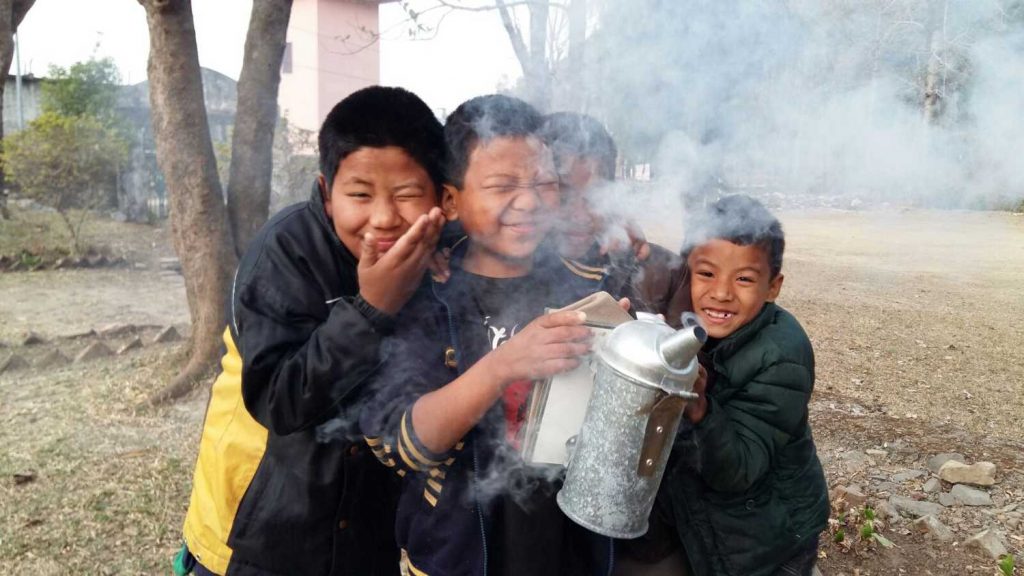 Finally, we did a mural with all what we had learnt about bees.