After the arrival of hens and fixing the henhouse door, kids decide they want to further expand the family: Saturday we will go to fish! Kul and a couple of assistants repair the old eating place in the area of animals, to use it as a fish tank.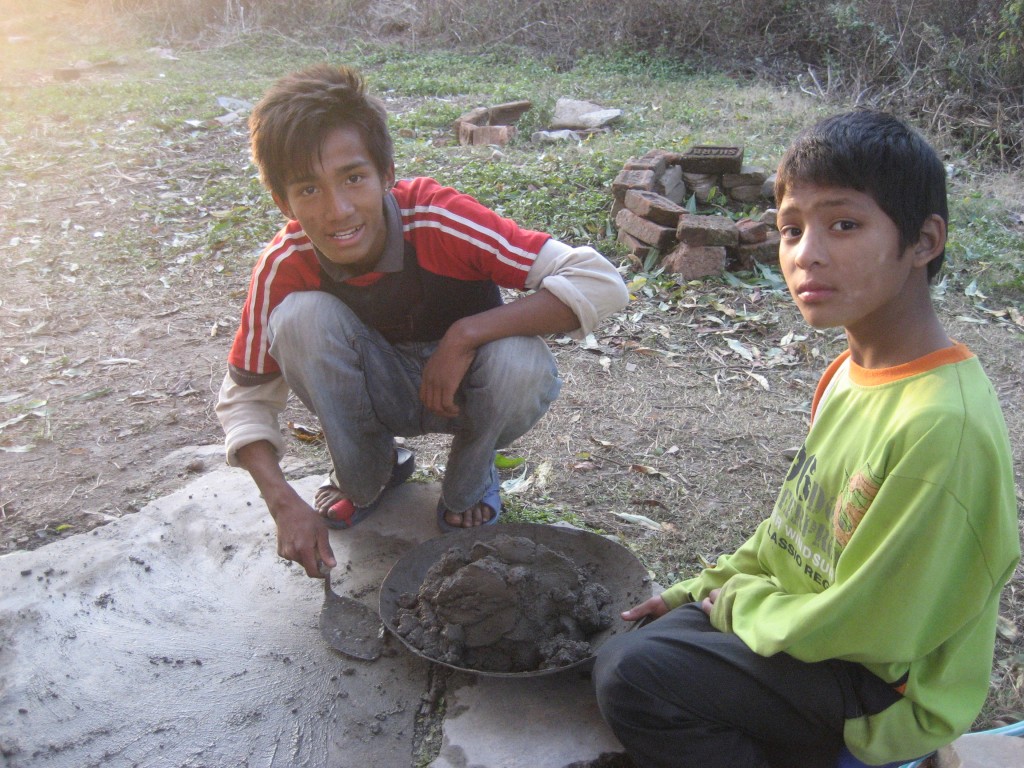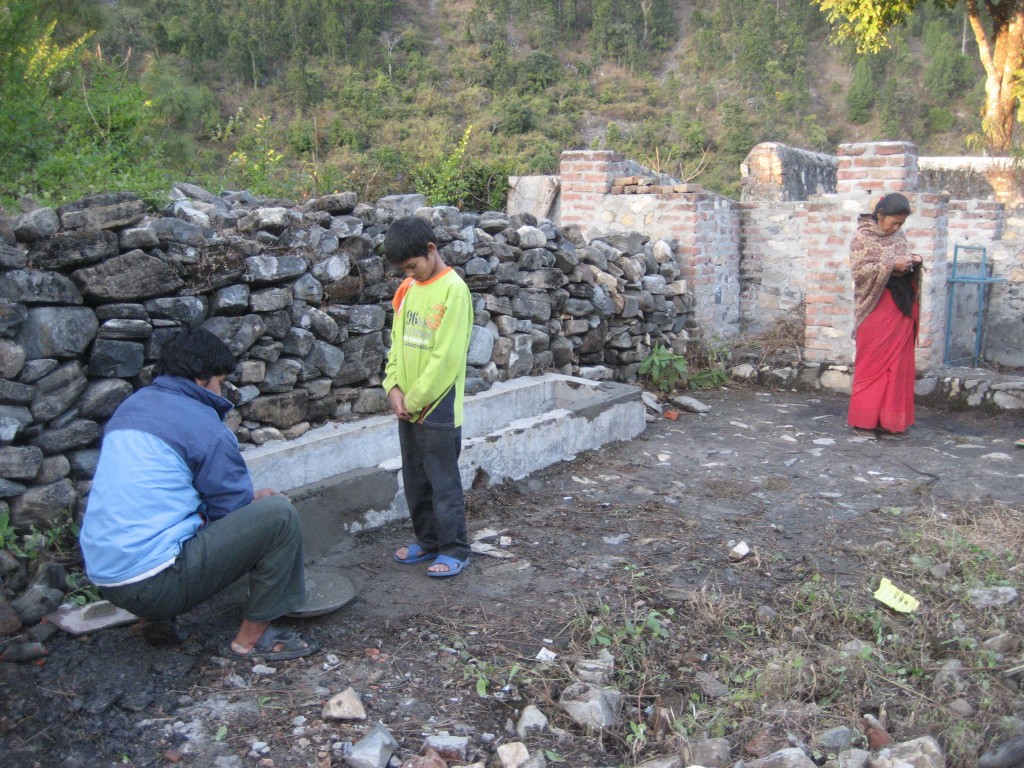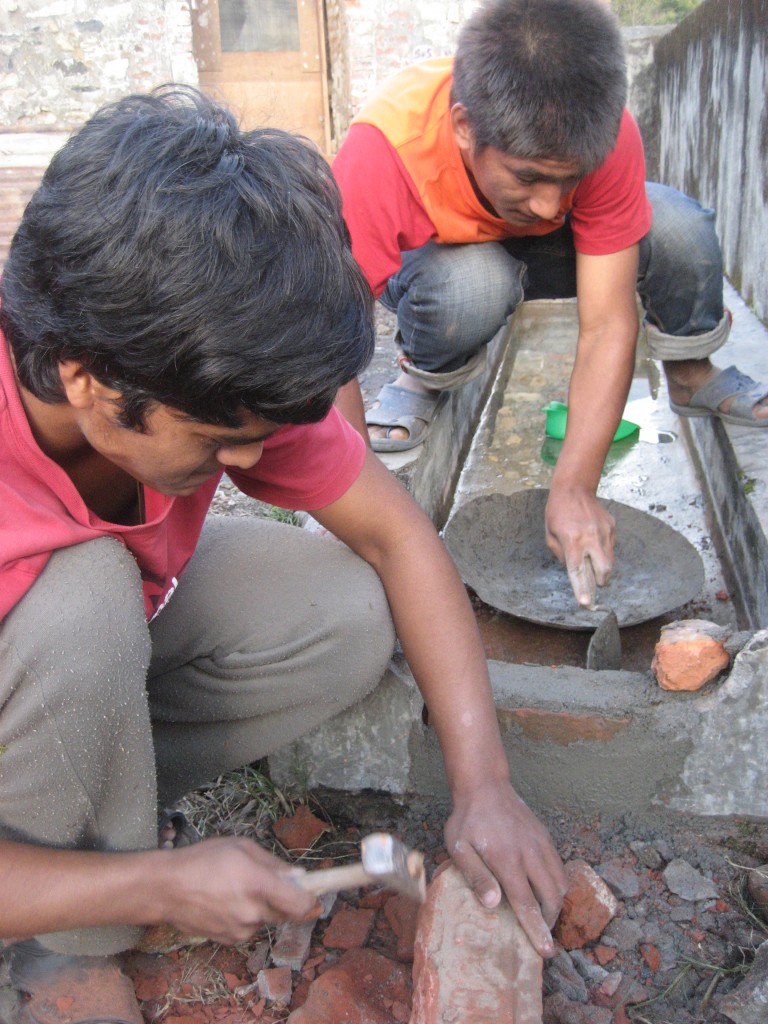 Saturday we eat breakfast, consisting of a huge bowl of rice with fresh seasonal vegetables and lentils (this is called "dalbhat", all Nepalis eat it twice a day, and we are not exception), and we gather the expeditionaries to fetch the fish: 19 children and two adults, will it be enough to catch any fish?
In Nepal, winter is the dry season, almost no rain at all in half a year. So the river next to the Children's home does not have water, and we go about 3km away, where there is another river with some water, near there is a small dam where children are convinced that we will find fish, and bigger kids will swim for a while in this wonderful sunny day.
Older children walk ahead, and once Edu and I arrive to the place the kids have already caught a few small fishes. After one hour, they have 10 fishes and three crabs. Now we eat the picnic and return home trying to leave no plastic behind…this will be more difficult than collecting the fish…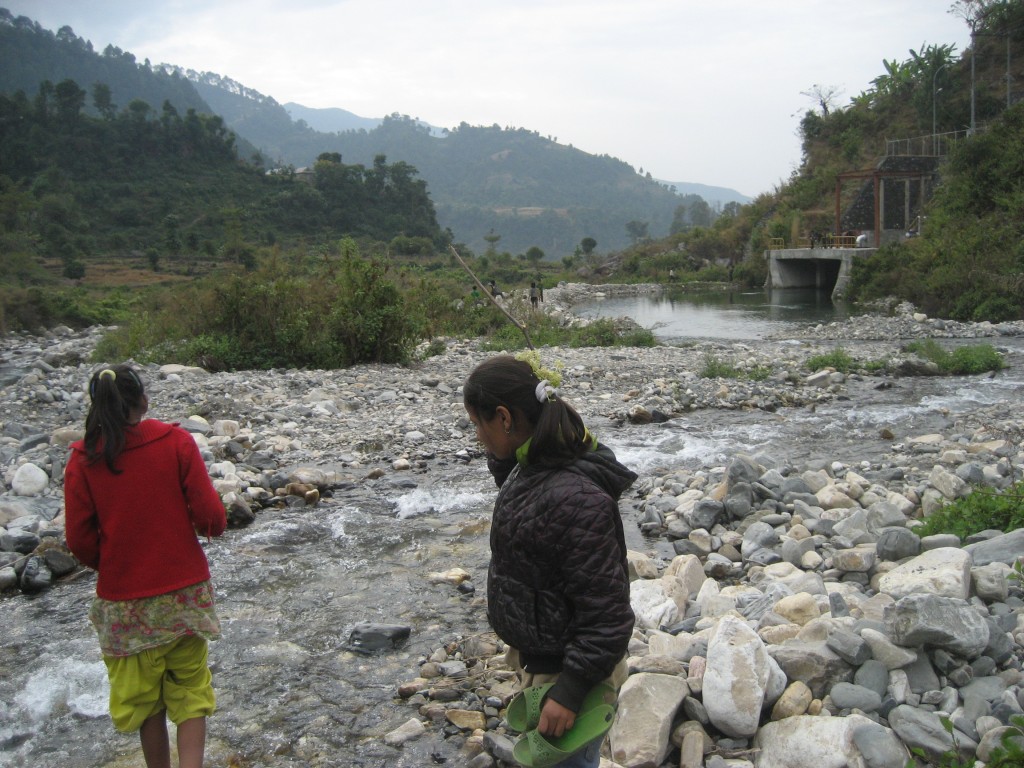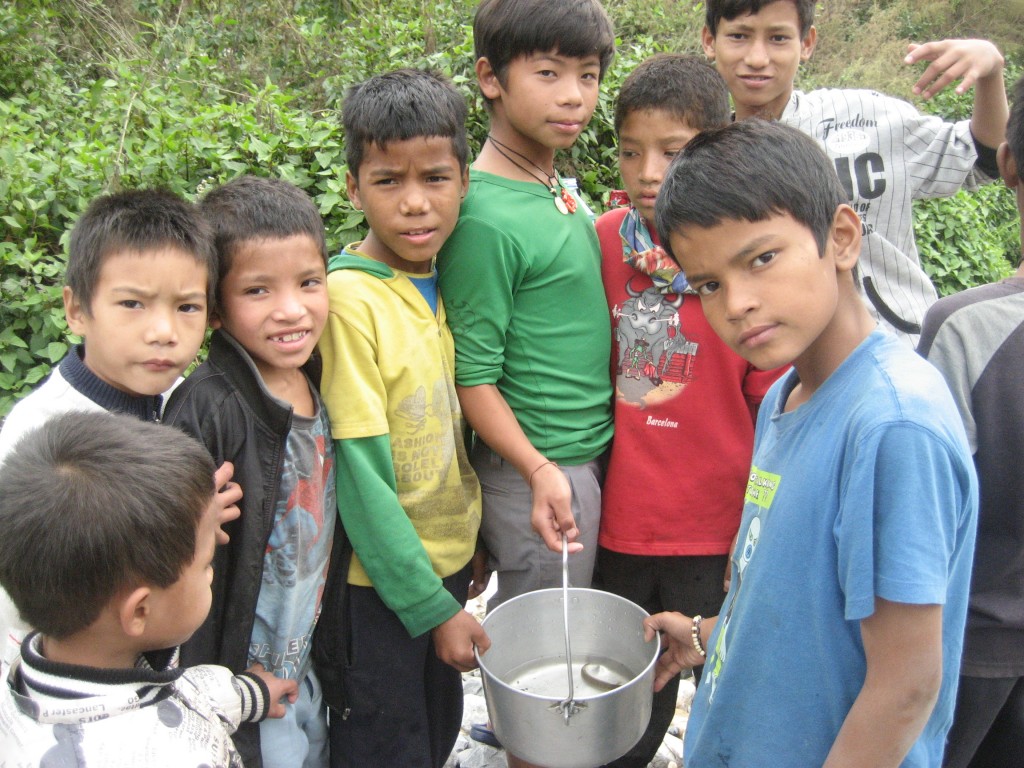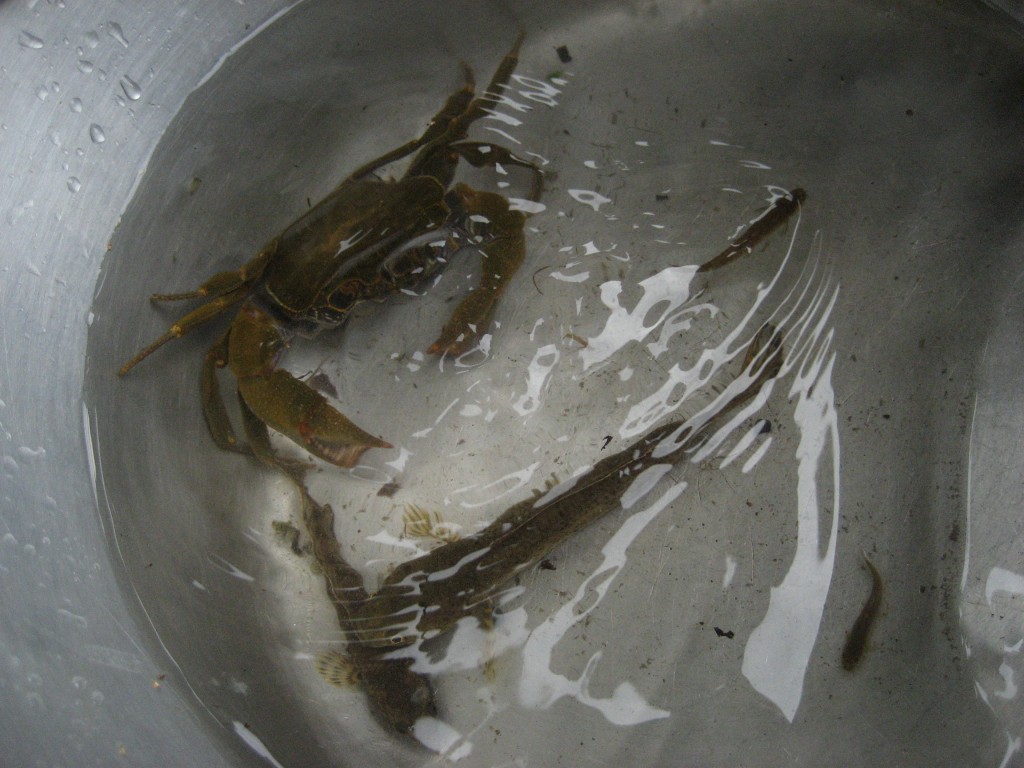 The cement of the "tank" is not dry yet, so the fish will stay in a bucket for a day. We leave the bucket at the door of the room of the volunteers, but the next day it's not there! Weird… It's 7 am and I go to wake up the kids with a "good morning". I go room after room, some smiles and some sceptical faces not believing it's already time to wake up. In one room, surprise, I find the bucket with the fish. One child say "it's too cold out there" … Okay, but today we put them in the tank.
Finally time tells us the kid was right… one day after putting them to the fish tank all the fish are dead! Some have jumped out of it, other lie inert… Small failure… Why has this happened? Children make their hypotheses: the water is too cold in this tank, or perhaps we should put a net so they can't jump out, or perhaps the cement needs some extra days to get dry…
We decide to forget the project until it's not so cold, but in the same evening kids have already another idea. "This idea is really good!" they say. Even one of the caretakers, Maya didi, looks eager for it. We have to bring ducks!