Written by Ester Daura, volunteer of Children Home of Bhimphedi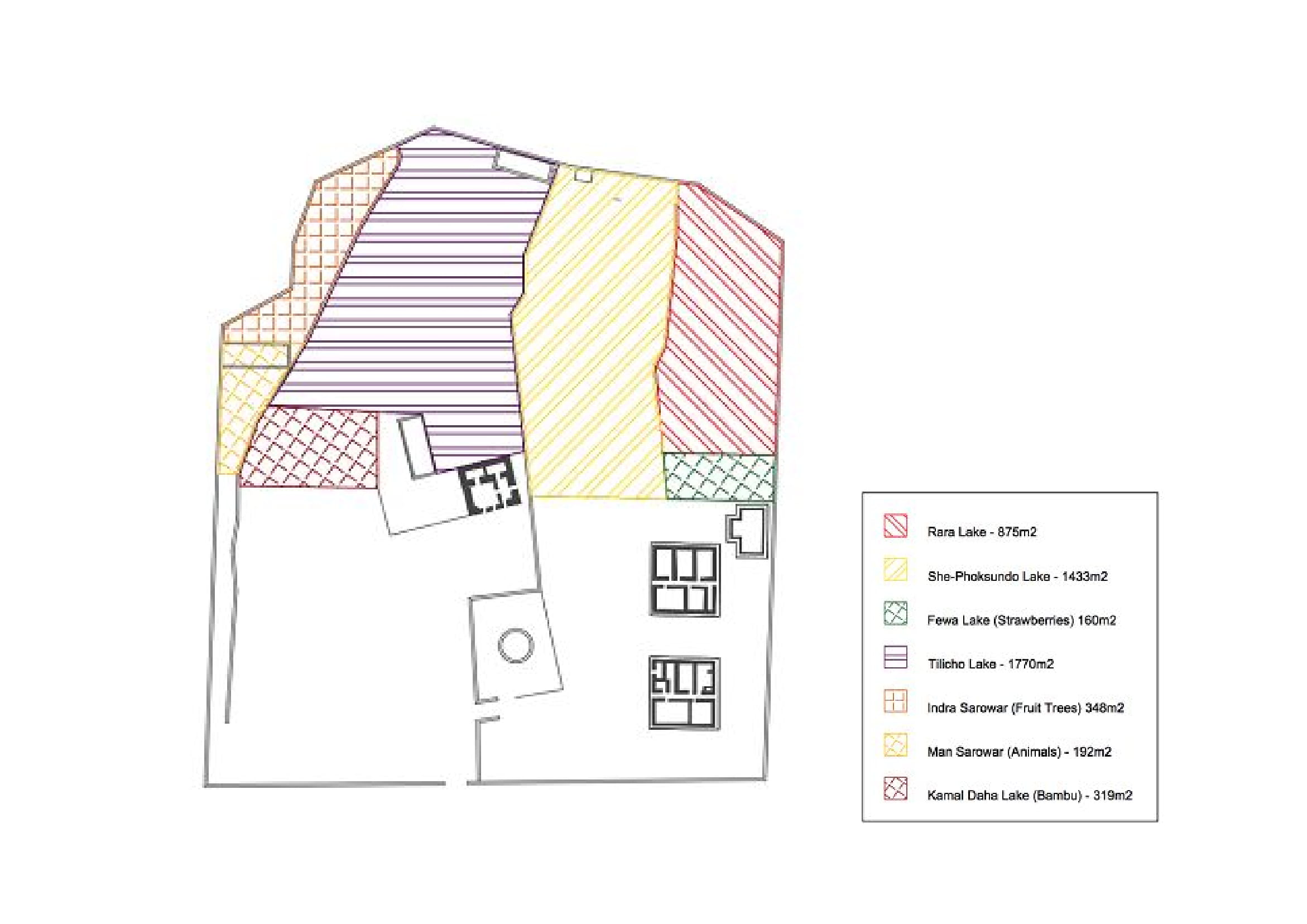 The Balmandir garden follows its cycle and we continue with its tasks. These last days we have been harvesting beans and many potatoes. Carrots have been planted and the nursery of the crops of the warmest season is already underway: tomatoes, peppers, eggplants …
We also wanted to introduce in Balmandir two new projects:
The first one was Vermicompost. It is always important to take care of the land and ensure that there is no lack of nutrients so that all our crops can grow in good condition. That is why a good compost in the garden can not be lacking.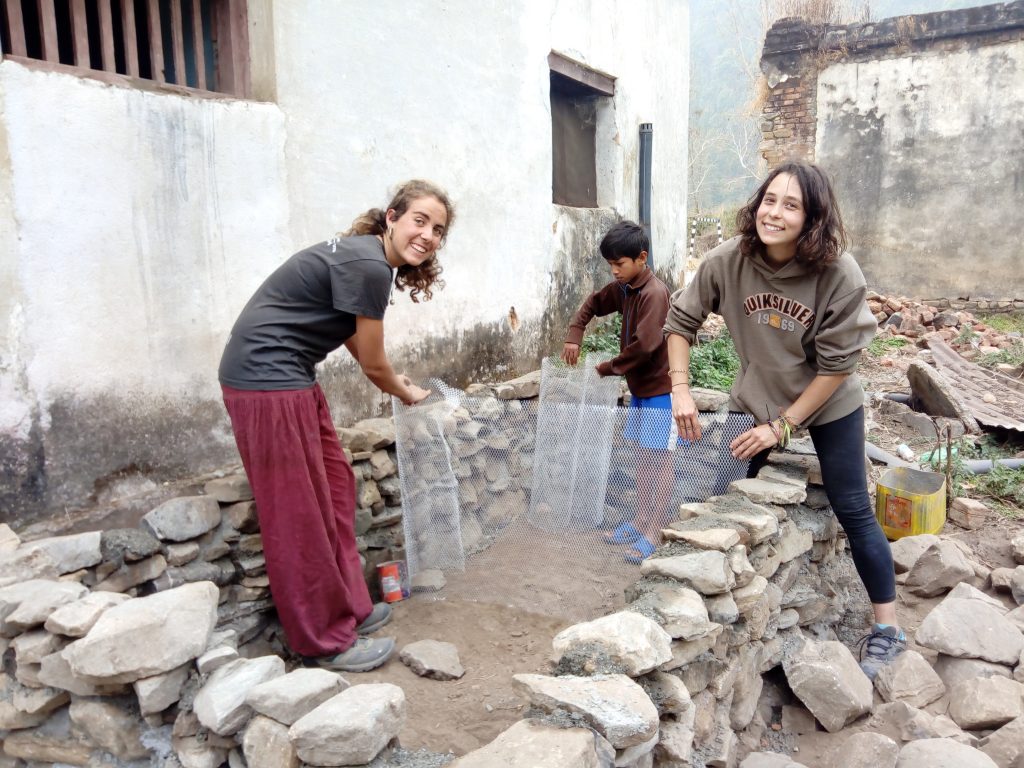 The project consists of using the residues of the kitchen and the garden and transforming them by worms into a compost of very good quality. To do this we have been building with the stones of Balmandir a structure divided into three spaces by nets where we will be depositing the wastes, and waiting for the worms to do their job (digest organic matter) and the compost will mature. It has been a good job where all the children have collaborated, either collecting stones from the garden or when assembling them. The structure is ready and Júlia and Ester went to look for the worms in Kathmandu. Soon we will start it!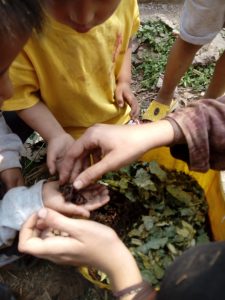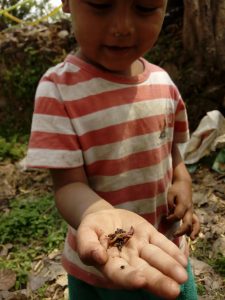 The second novelty of the orchard is mushrooms, namely oyster mushrooms. They are a food with many beneficial and rich properties at the nutritional level. So we decided that it might be interesting to make a mushroom production. They are also easy to produce and it is interesting to see how the whole process is developed.
The first step was to go for roast straw in Suping, a village near Bhimphedi, cut it into small pieces, soak it for a whole night and the next day we boiled it to sterilize it.
Then, in plastic bags we put straw and inoculum in different layers. Inoculum we went to look for Kathmandu. We finally hung it on the loft of Casa Rana, there they have the optimal temperature and the darkness necessary to grow. We were glad to see how in a few days the inoculum was quickly colonizing the whole straw. We hope to have the mushrooms come soon.