Written for Guillem Pujol,volunteer at Bhimphedi Children Home's

These last days Valeria visited us, she was one of the first volunteers who started Awasuka project. With her also came her mother and brother, with this opportunity and being the Dasahin days we made a lot of activities with the boys and girls of the house!
Then you can find a summary of those!
Trekking to Dorshin
The last Saturday and taking an advantage that the children had holidays of the school, we went to Dorshin! The trek was so nice and beautiful, it came all the children, babies and also the oldest and, at the end, we were waiting for a stunning surprise!
No less than good waterfalls to refresh up, after the exercise we had done and to be able to recover for the return!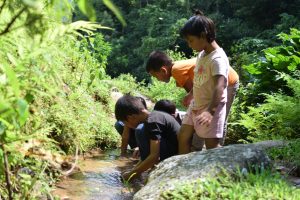 It was a great experience that it will cost to forget .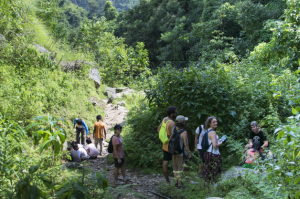 Creps workshop
Another activity that we did with Valeria's family was a kitchen workshop, and what we cooked?
Well, we cooked a lot of delicious CREPS! In this case they were only the youth boys of the house who participated in this activity, because the youngest was still going to school and therefore they were in class.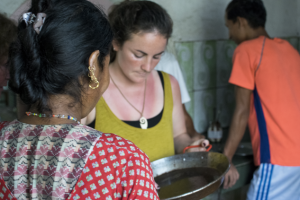 But the children didn't miss to try these delights, because Didis  took them in their Snack Time directly to the school and still hot.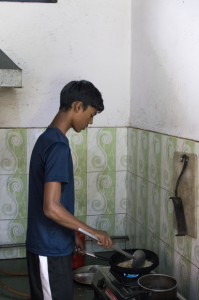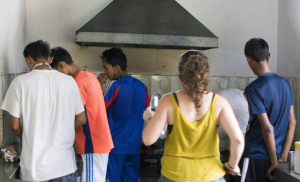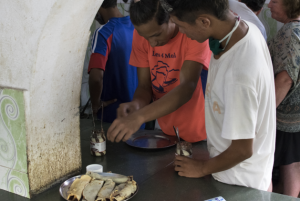 No matter how intense theses moments were, Valeria's family has had to leave us to continue with their fabulous trip through Nepal. We hope you visit us again shortly and go all very well!
A nice greeting from Balmandir!