Written by Guillem Pujol, volunteer of Children Home of Bhimphedi
Happy Holy to everyone!
Before yesterday we were celebrating the famous and spectacular Holy festival! As you know it or not, this holiday comes from the Hindu religion, although in recent years it has become popular and it is beginning to be celebrated all over the world. Although typically only in India and Nepal, among other countries with a Hindu tradition.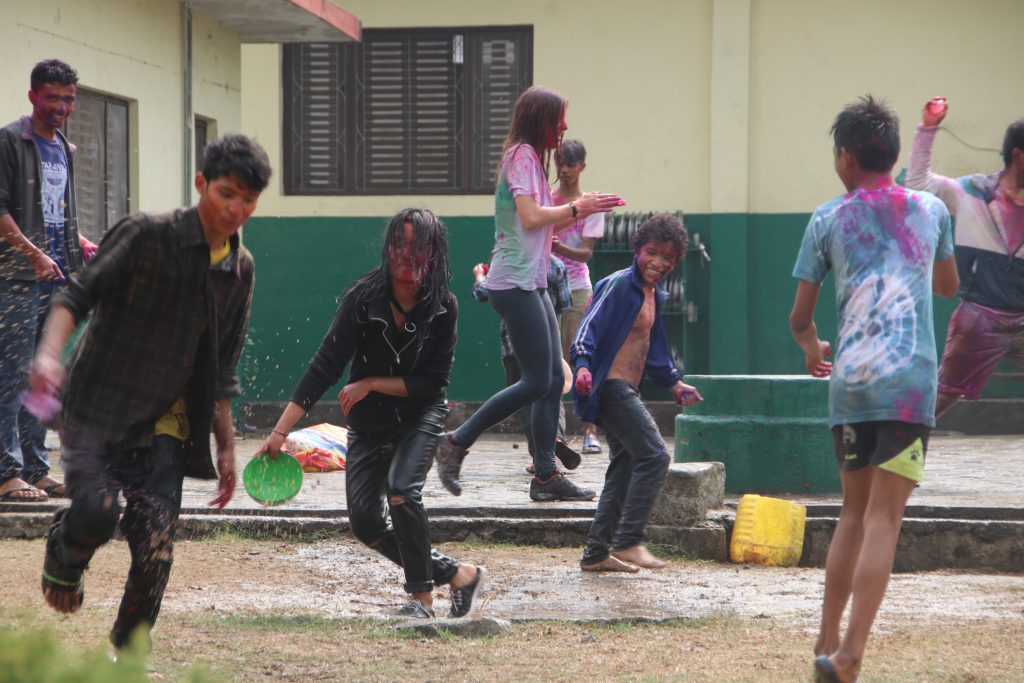 So, it's about throwing colors and water at each other, doing this we celebrate  the beginning of spring, this is a party that is related to love and friendship as well.
By pulling the color poles, we refer to releasing all the errors you made during the year, so that you can start over again. As you can see in the pictures, we had a great time and we finished well colored and wet! It all started on Thursday 1 in the morning when just after the Dhalbhat the boys and girls already started throwing water balloons,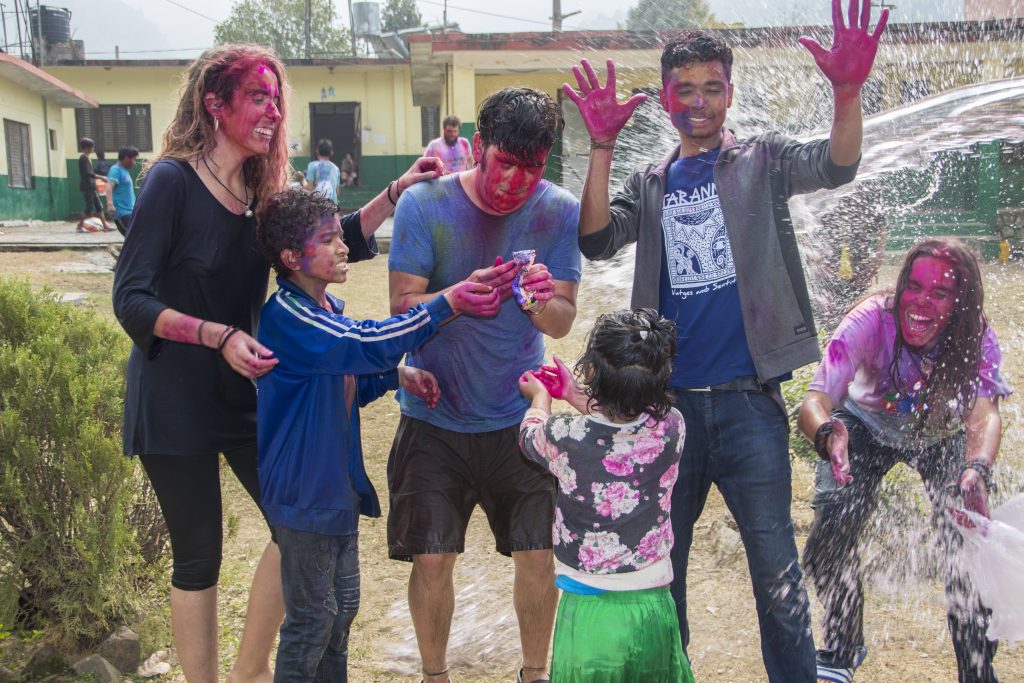 When we were already well wet, the Surendra took everything from colored bags, both small and large they took part and they had a great time!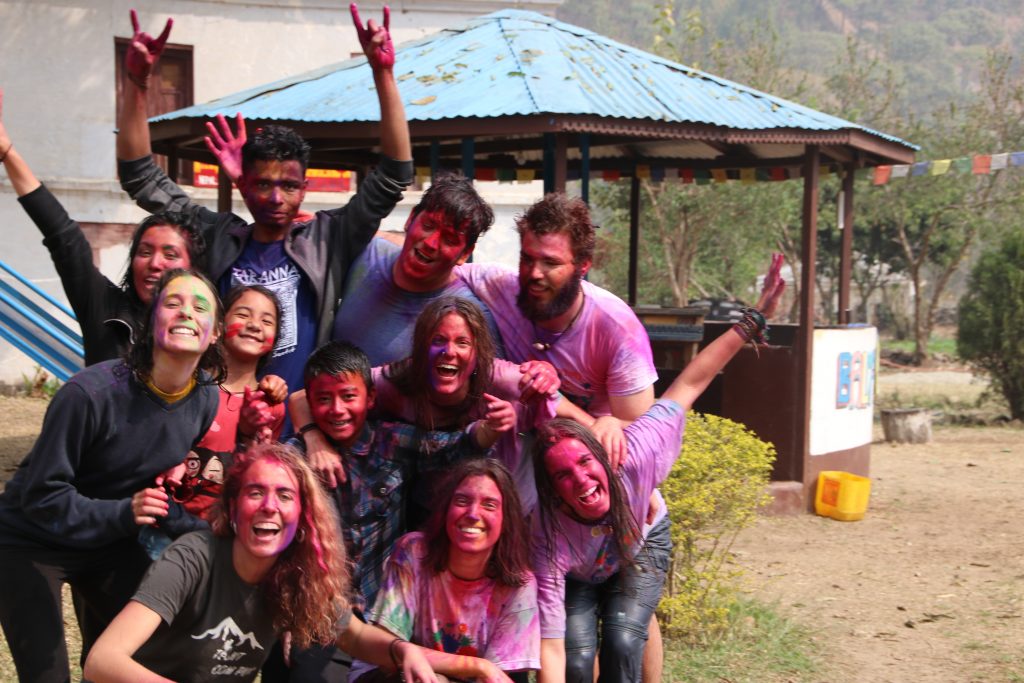 Then we left Balmandir to take a tour of the town, where there was a lot of atmosphere and generosity!