Written by Joana Alsina, volunteer of Bhimphedi Children's Home.
In Balmandir we are always busy. When kids go to school, we try to improve Children's home. After few months we have decided to do a post with some of the results.
The entry: The door was rusted. We have painted and we have treated it.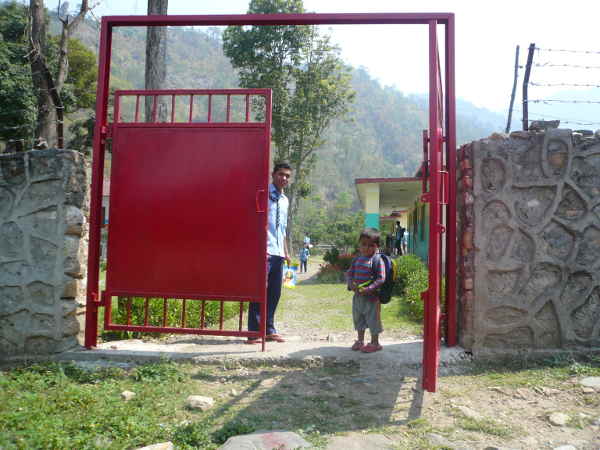 The furniture of the canteen and of the study room: the benches, tables, and chairs were broken, so we put wooden triangles to reinforce the structures. We put new wood to the canteen banks and plastic for protect them.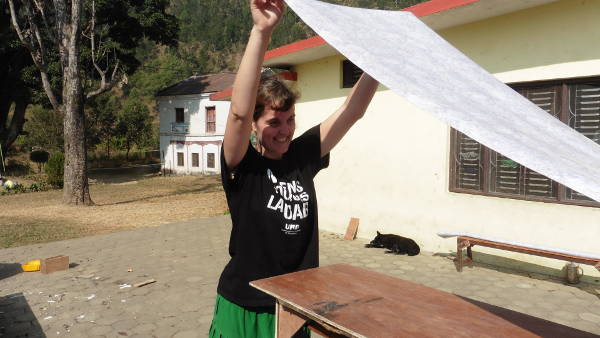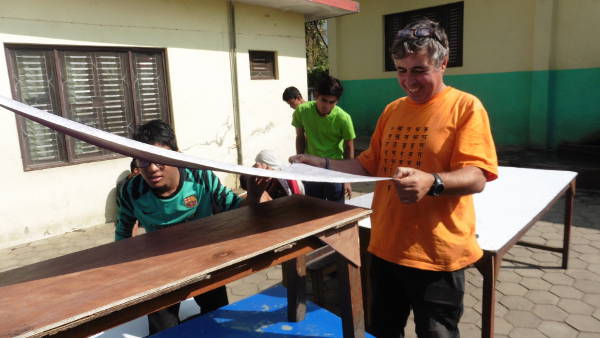 Window of the study room: we changed the broken glasses and reinforced the window with some wooden slats to protect it from the balls.
Plumbery: All Balmandir's taps had leaks. Xavi was really busy for few days. He changed all of them.
Electricity: We improved electrical system and we did a new installation for the rice cooker.
The hostels: During Dashain's holidays we began to paint rooms. Next step was the hostel of the small ones, toilets and the corridors with plastic painting. In one room we made a white wall for project films. We also have changed the metallic doors.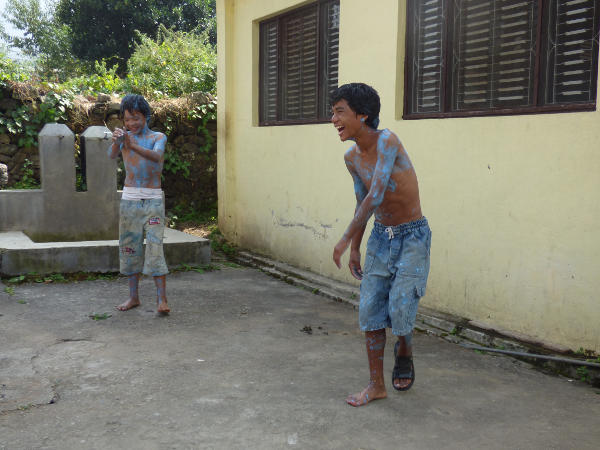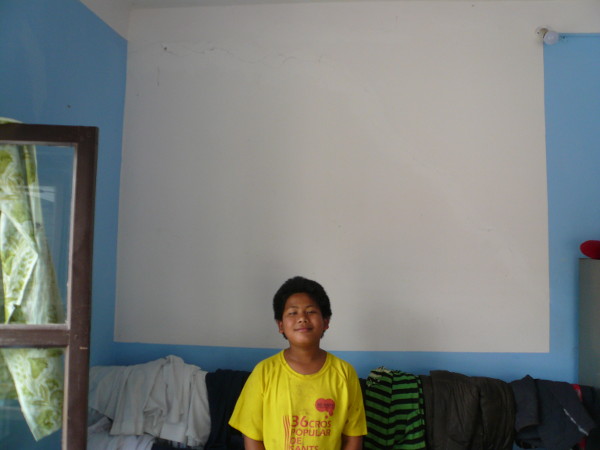 Store room: We restored the door as well. Now there are cleaning products and the clothes in suitcases.
Office: We took out two beds and we put two shelves. We have more space and light. Now we have two desks and even a printer!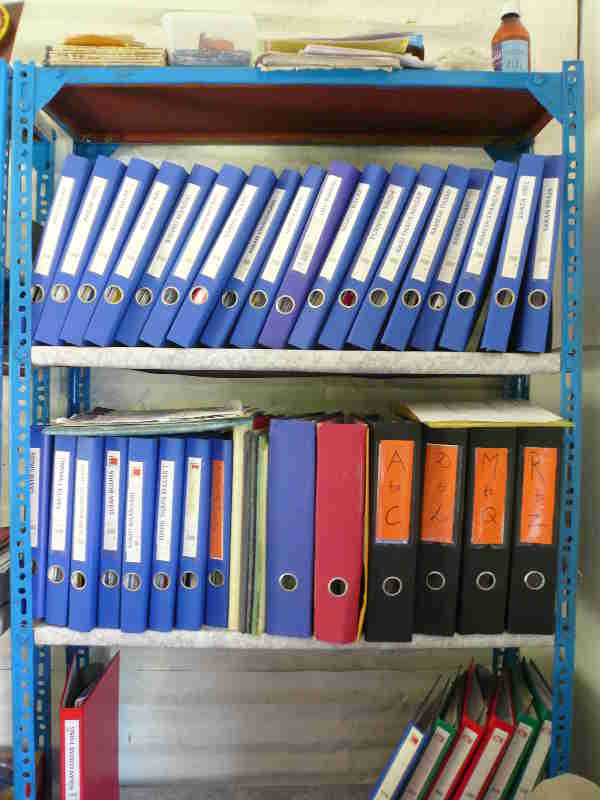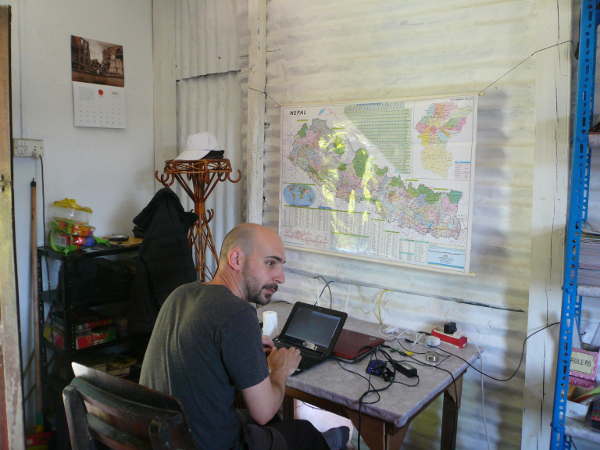 Store room : Space completely changed: shelves painted and upholstered with plastic, boxes for food, save place to put the oil…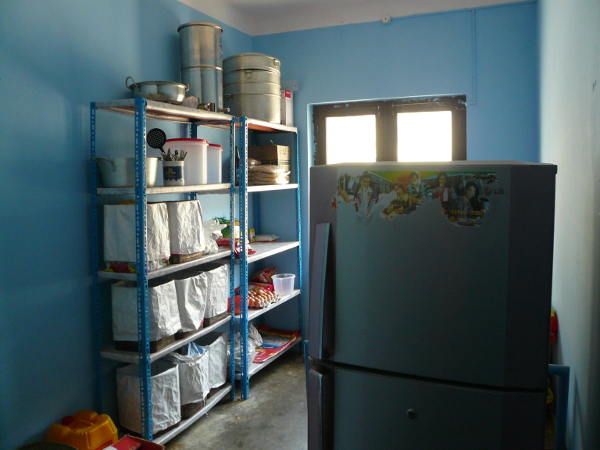 The board: The older one was faded. There are some artists in Balmandir so we had renewed it. A lot of patience and accuracy.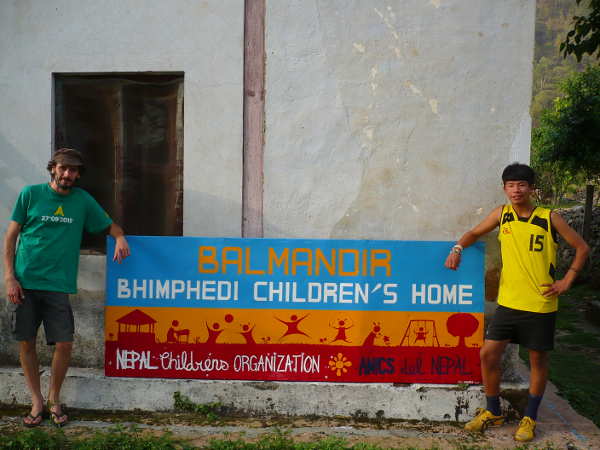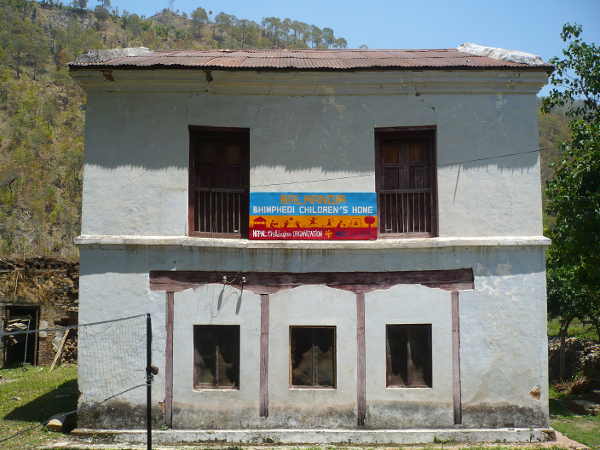 Study room: We have also painted this room and decorated. Now there are photos, drawings and the chronological frieze.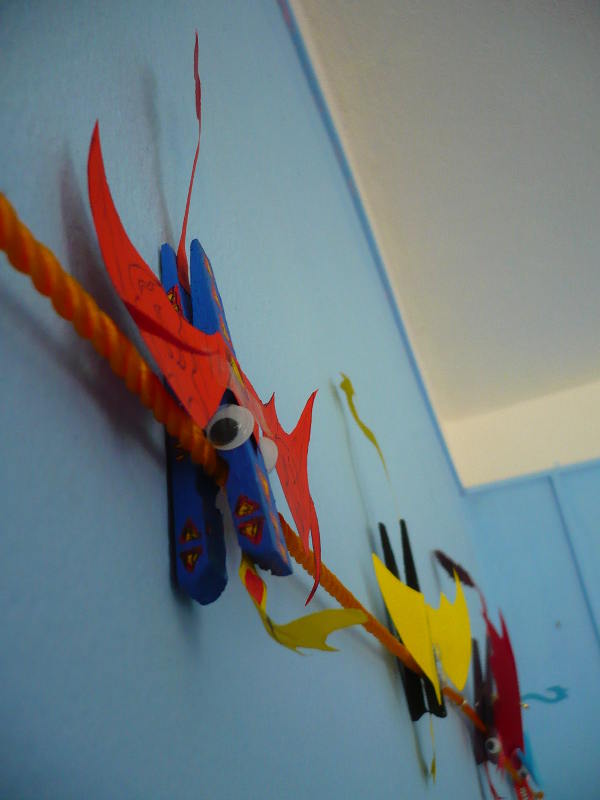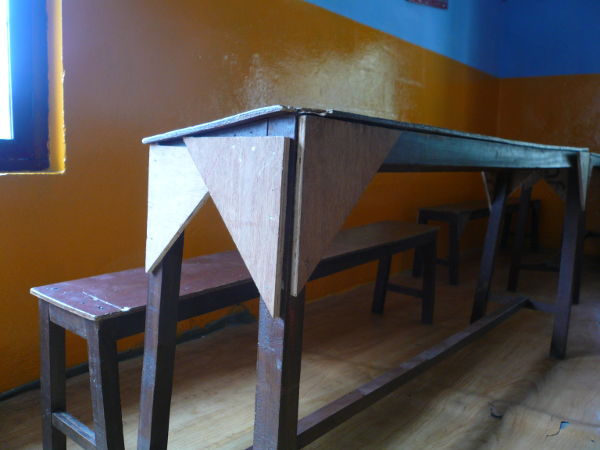 Thanks to Josep María, Tonyo, Xavi, Marina, Mercè, Nico, and Anna for all this work.