Miguel and Montse from Petit Món have come to visit the Bhimphedi Children's Home. Petit Món is a Catalan Foundation, it has a Children's Home in Jorpati, Kathmandu, called "Sano Sansar" among many other projects. It makes us very happy that they could finally come to visit us, but they brought still another surprise. At night, Miguel becomes Santa Claus! Although Nepal doesn't celebrate Christmas that much, everyone recognizes the character at first glance and in a second the entire center is upsite down. Children come from everywhere, running with a huge smile on their face, to meet Santa Claus.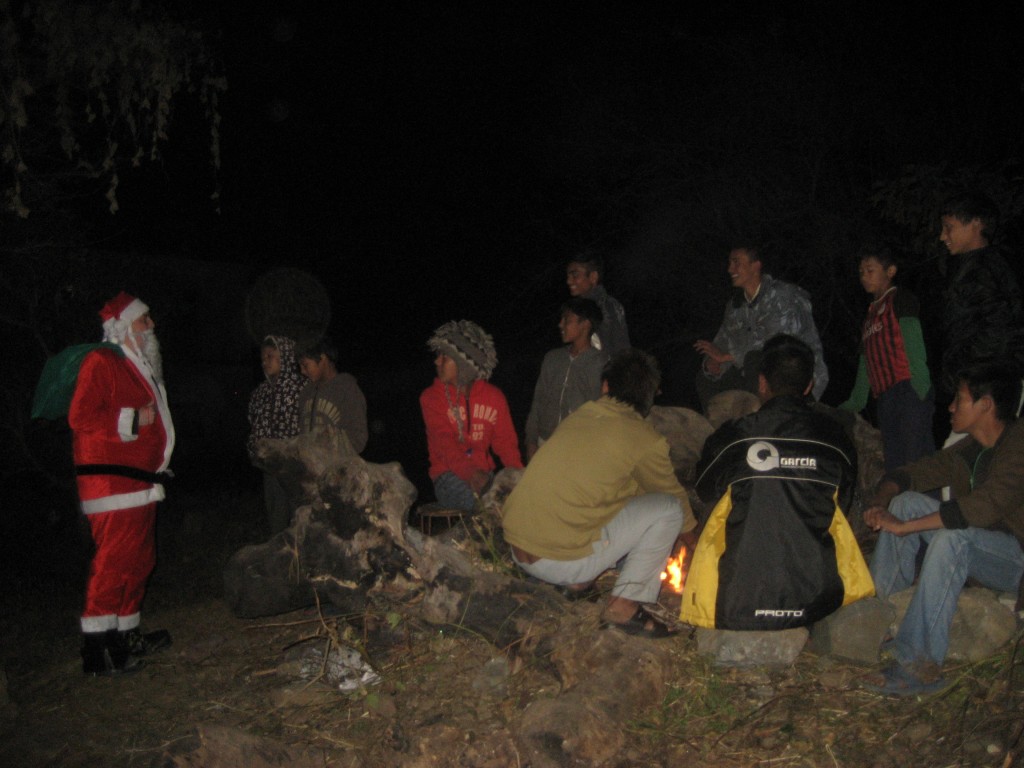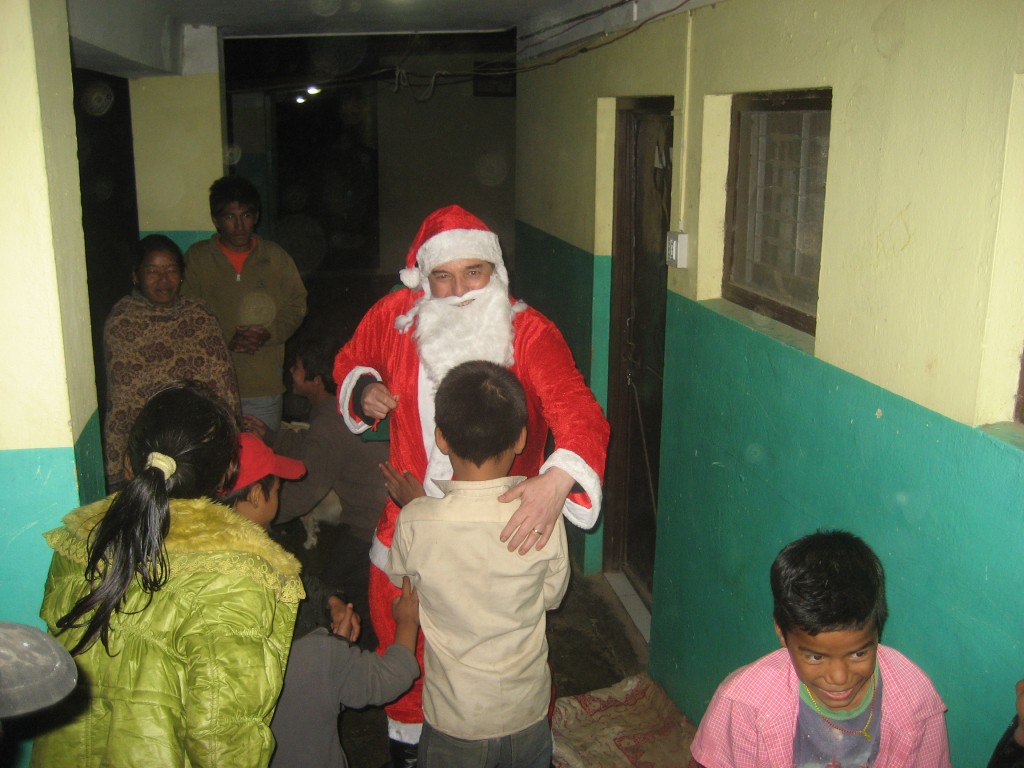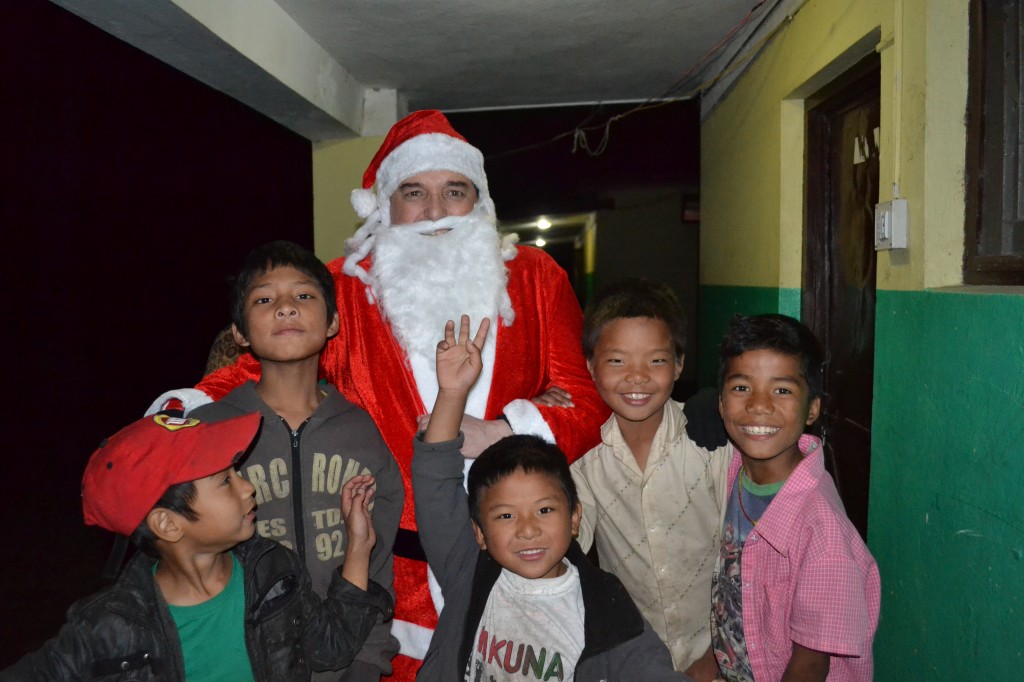 Once we are all in the room, Santa Claus takes out of his bag plenty of paper cups containing candies for all boys, girls, didi and volunteers. There are of all flavours and even some chocolate! This gift was prepared by the Seolmi, a Korean girl living in Nepal (Thank you!).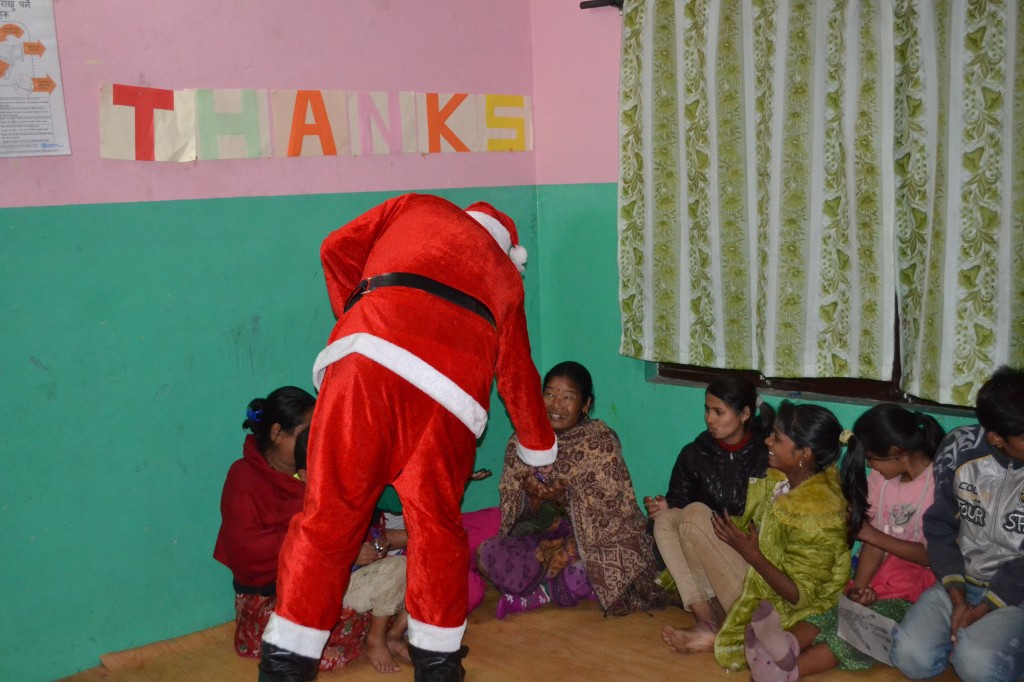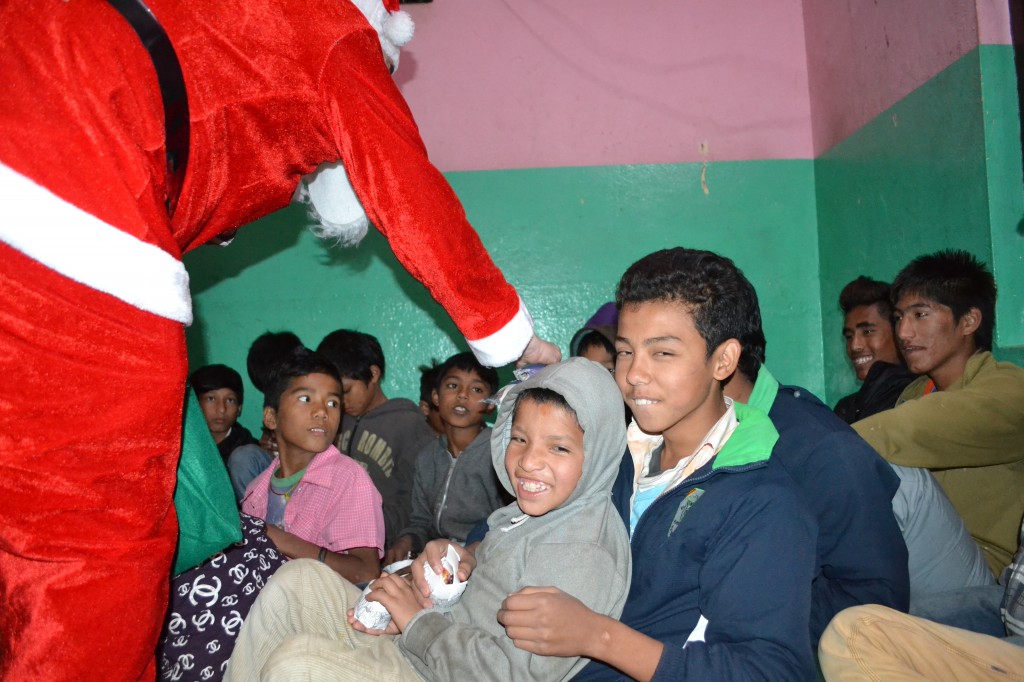 Finally, when everyone has his candy cup. Santa Claus takes out a final gift from his sack: A projector! (donated by Andrea and Jordi from Terrassa). There is a ovation in the room. But just when the ovation is over, younger children ask older children in nepali "What is a projector?", when the big boys explain, the second ovation comes, louder than the first.
Just after few minutes, the projector is already working to show "Chicken Run", although the sound is not very good. But no matter, no child misses the first film of the new cinema. They don't look away from the screen (a bedsheet) until the popcorn comes.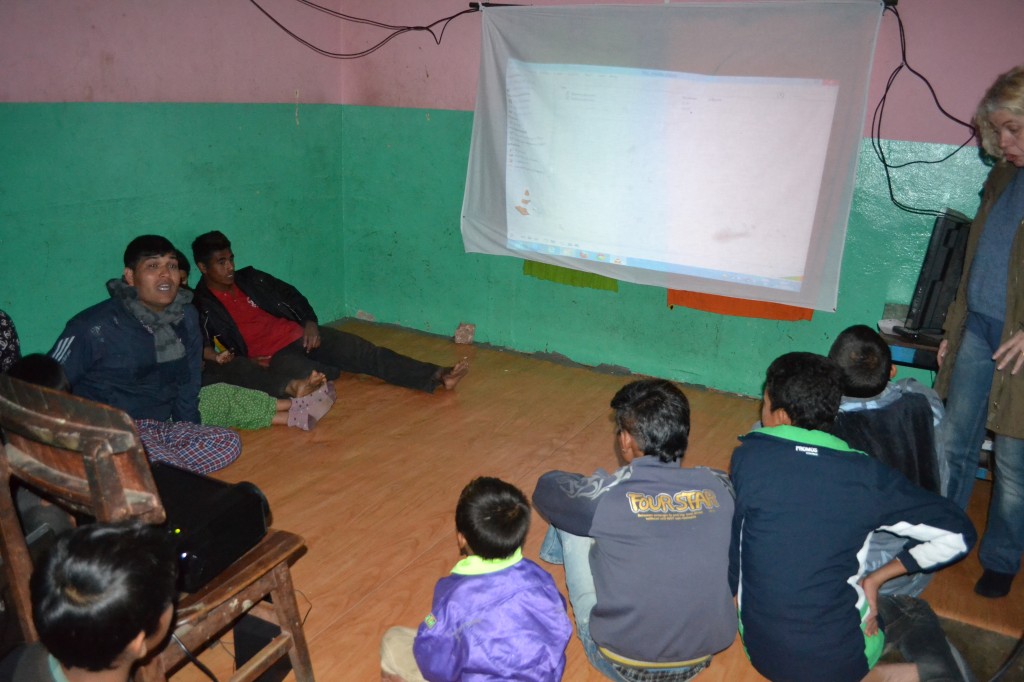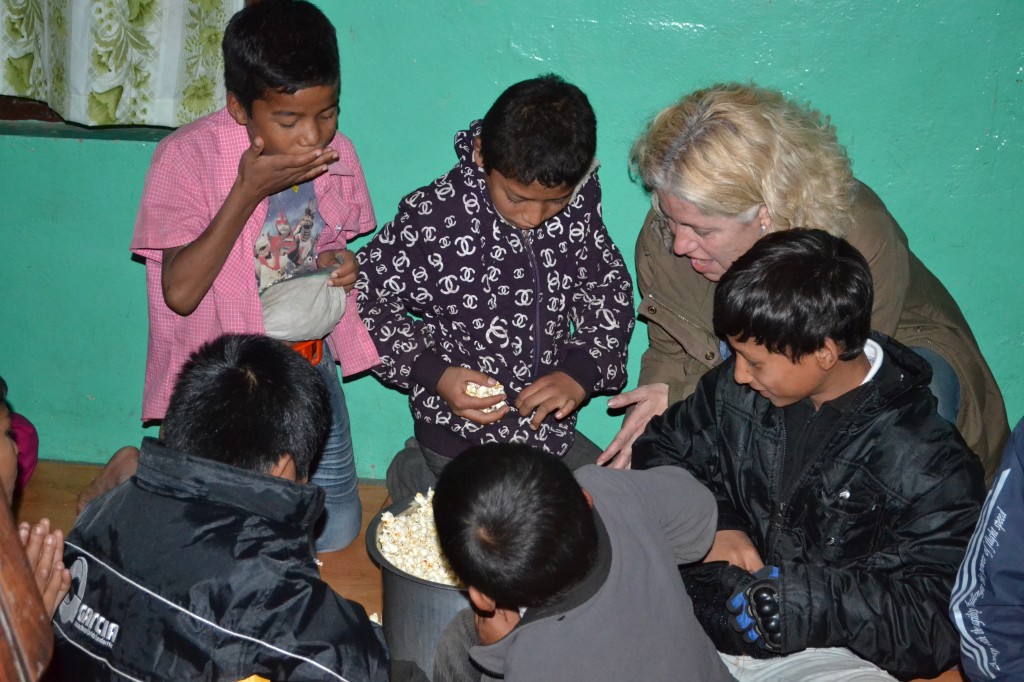 A few days later the projector has a good sound system and it's ready to project television, DVD, flash drive… From now, every Saturday, the only holiday of the week in Nepal (apart from a infinite number of festivals and holidays), we will watch a movie as if we were in the cinema.