Written by Joana Martínez, volunteer at the Children's Home
Last week arrived to our children home three new inhabitants ready to share with us a bunch of adventures. They didn't arrive by jeep nor by bus or any other conventional mean of transportation. They don't present either  the usual features that the rest of visitors do. Nevertheless, what we know for sure is our new mates will stay for a long time and that's why they had a charming welcome from those who were in Balmandir. Do you already guess who are we talking about? Do you need another clue? They are furry, soft as a fluffy toy, funny and so cute! Do you know already?
The new Balmandir inhabitants are three newborn little goats! It's already few months that some of our goats are pregnant and bit by bit the little ones will get born. For now we have already three of them, who arrived in less than one week between them. We are looking forward the rest of little cousins to arrive during the coming weeks.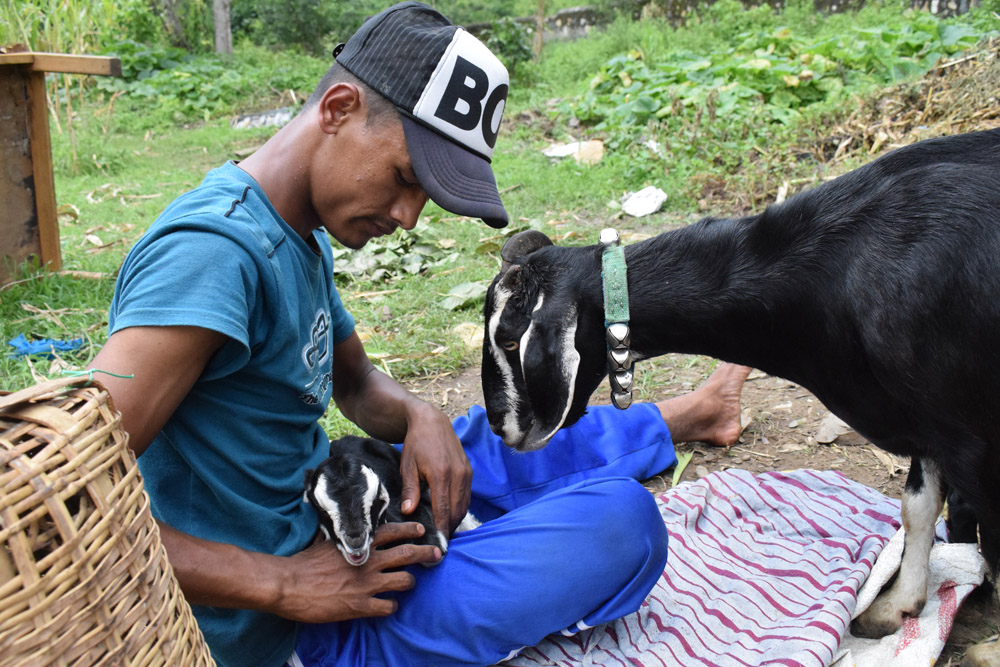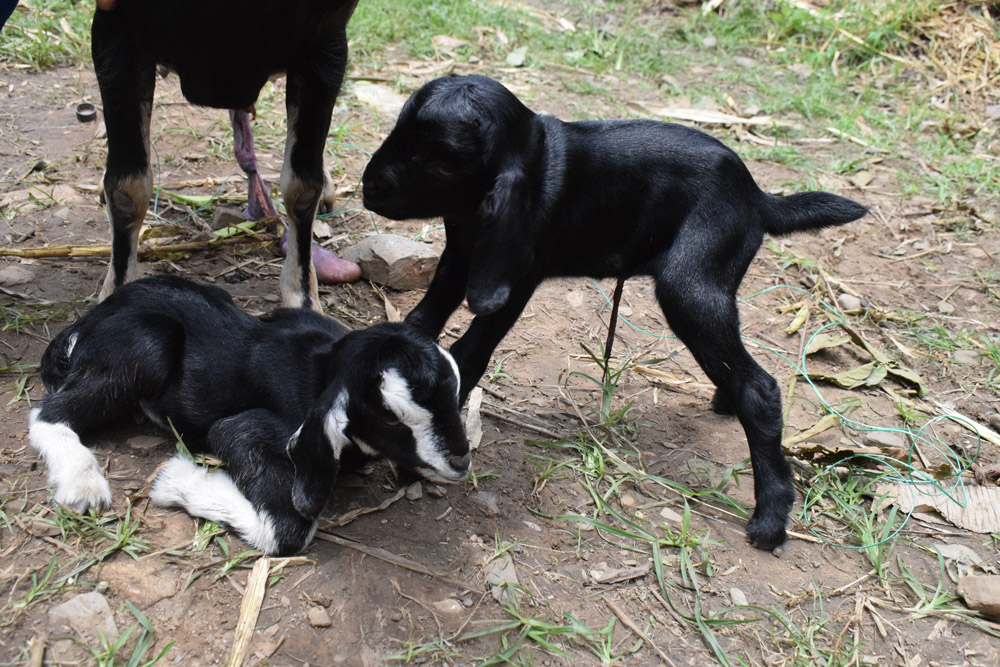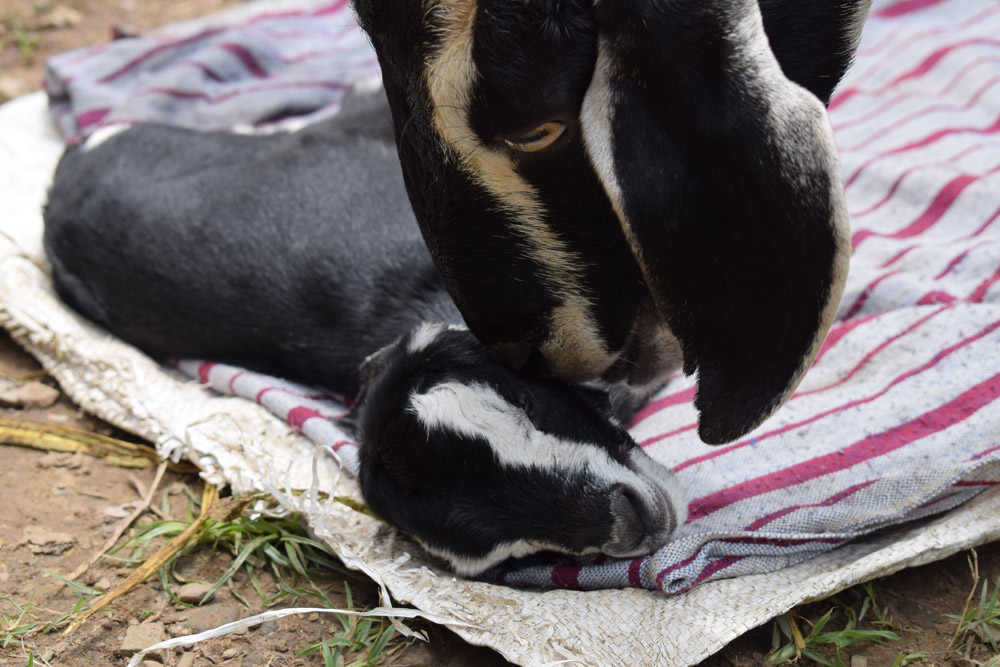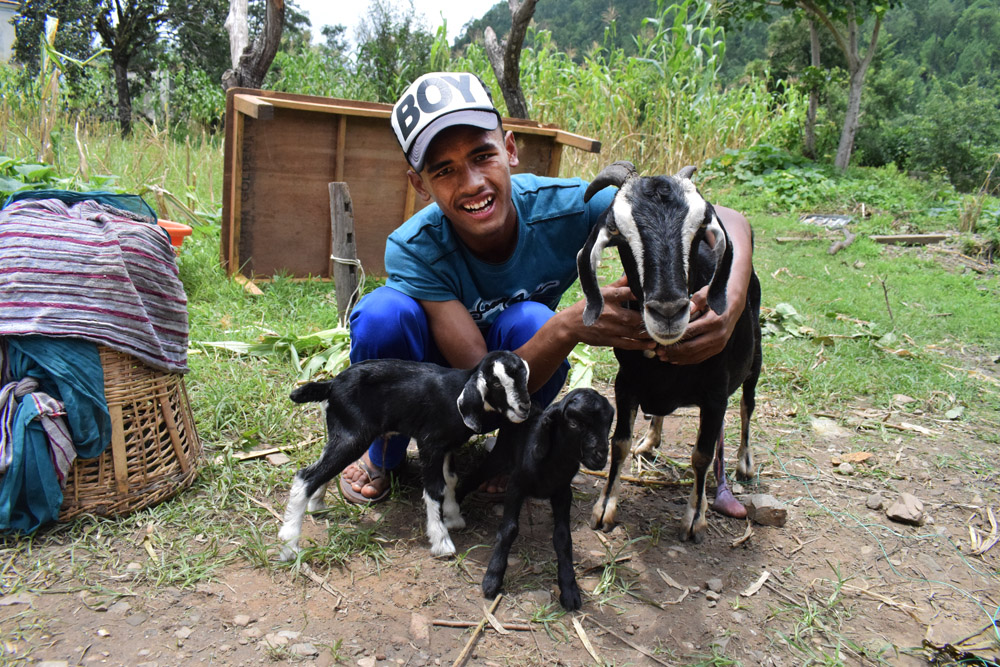 Didis and Kush took good care of them in every moment. They made the mother labor as much comfortable as possible and watch the little ones during their first hours of life. Kush is our shepherd kid: he takes the animals to graze, he feeds them properly, he heals them if they have any wound… He even delouse them with a special product when it's required! Consequently you can imagine the arrival of the little goats has been a nice event; you should see how he is doing his utmost for them!
In Balmandir, the rest of us went to welcome them properly and to melt watching them do their first steps clumsily and the big adventure that was for them to arrive to their mother breast so thirsty. We leave you some of their first photos so you can also enjoy them! See you soon!