Written by Joana, Bhimphedi's children home volunteer.
Last week we could enjoy a great evening due to the celebration of two birthdays in Balmandir. We celebrated the first of them from a distance, but it wasn't less important because of that. Enric Recoder, our beloved Amics del Nepal president who made his debut in this position just few weeks ago, was having his birthday. From Nepal we wanted to wish him all the best in this new year that makes him a bit older (and wiser!) as well as in this new adventure as a president! Best of luck Enric! The other person from Balmandir who was turning older it's no other but me! Now that the day has passed, I can assure one of the best experiences one can live being a volunteer in Bhimphedi is to celebrate your own birthday in Balmandir, in this awesome environment and with the best company.
The day started with a pleasant and touching surprise. When I arrived at morning, the kids came out to welcome me with an avalanche of drawings and greeting cards they had made themselves and they filled me with hugs and "happy birthdays". During the time the kids were at school I prepared a couple of cakes, putting my improvisation skills to the test since I had to handle the situation with the few and different ingredients that Bhimphedi's little shops offered me. Didi Maya, Arjun and Ramesh helped me out during the snack time (the school school break at lunchtime), and to be honest I have to say the cakes didn't  turn out bad at all! The rest of the afternoon, to me, consisted in feeling lucky as anyone else to be able to celebrate my birthday in such a special way and enjoy the marvelous company of the marvelous kids of the marvelous Balmandir!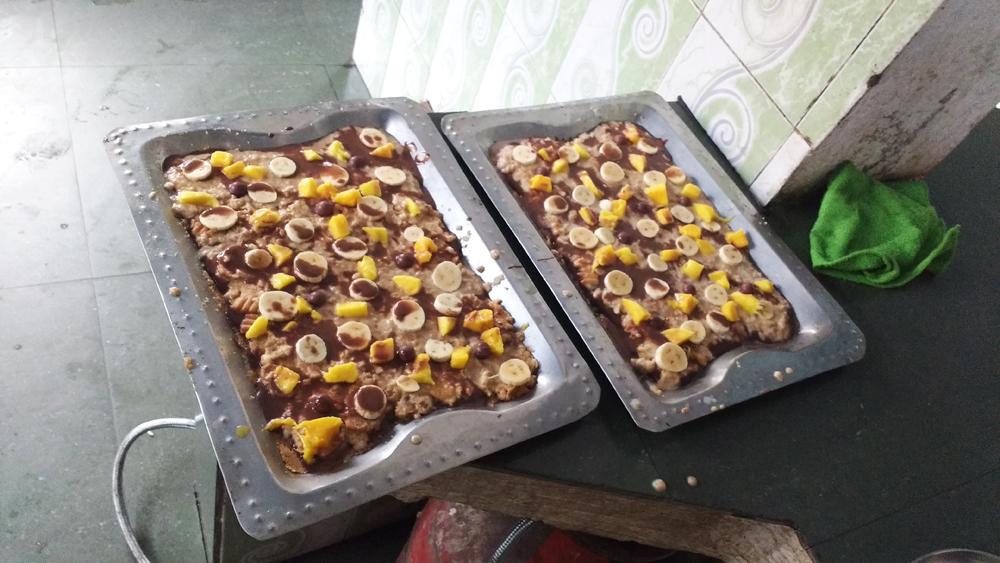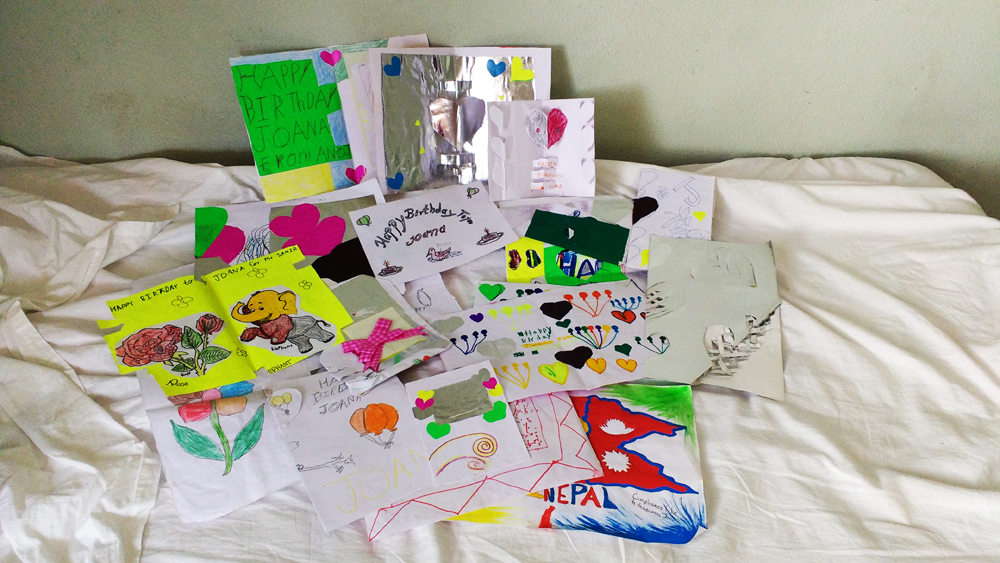 And once the evening arrived we took the two cakes out, one in honour of Enric and one for me, we pulled the Cokes, Fantas and Mountain Dews (a kind of soda they love) out and we sang with all our might the Happy birthday song in order to be heard from Barcelona (and in case the sound couldn't arrive we dedicated a video to Quique!) What came afterwards was an actual pitched battle to get what was left from the cakes, faces covered in chocolate, kids running around and me throwing candies as if I was the king Baltasar in the Three kings parade! An unforgettable and unbeatable day that surely I'll always remember with the biggest of the smiles!