Written by Joana, Bhimphedi's children home volunteer.
Last Friday we said goodbye to Marcel who, after three months, has finished the wonderful adventure of beeing a volunteer in Balmandir. As usual when a volunteer leaves, Marcel came early in the morning to say goodbye to all of us. Didi Maya was already waiting for him in the kitchen with the obligatory ritual ready: in a little plate, the sindoor, this red powder made with plants used to mark the tikka in the person's forehead; a handmade flower necklace and a little bunch of wild flowers. With all this, the ones who stay wish a good journey and best of luck to the one who is leaving.
From my point of view, the moment when the didi marks the volunteer forehead with the tikka is always the most moving part. It's a little gesture that recalls in just few seconds the intensity of all the experiences, feelings and anecdotes lived during the time the live has kept for us in this magic place. This gesture indicates our experience is about to come to an end and that it's time to pack your bags and fill them with all we have learnt, with the faces and smiles of all the people we've met and with the memories of the most special moments shared with Balmandir children.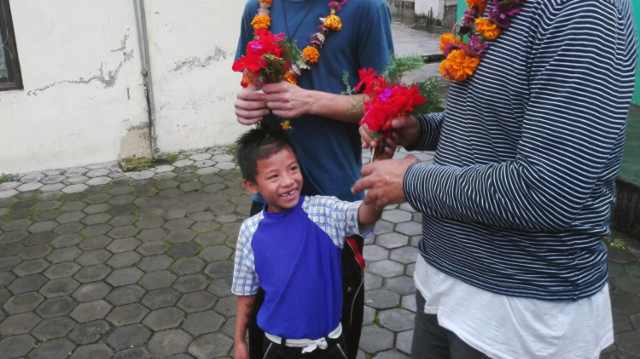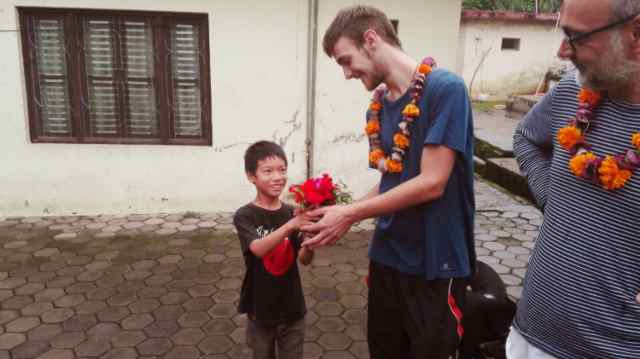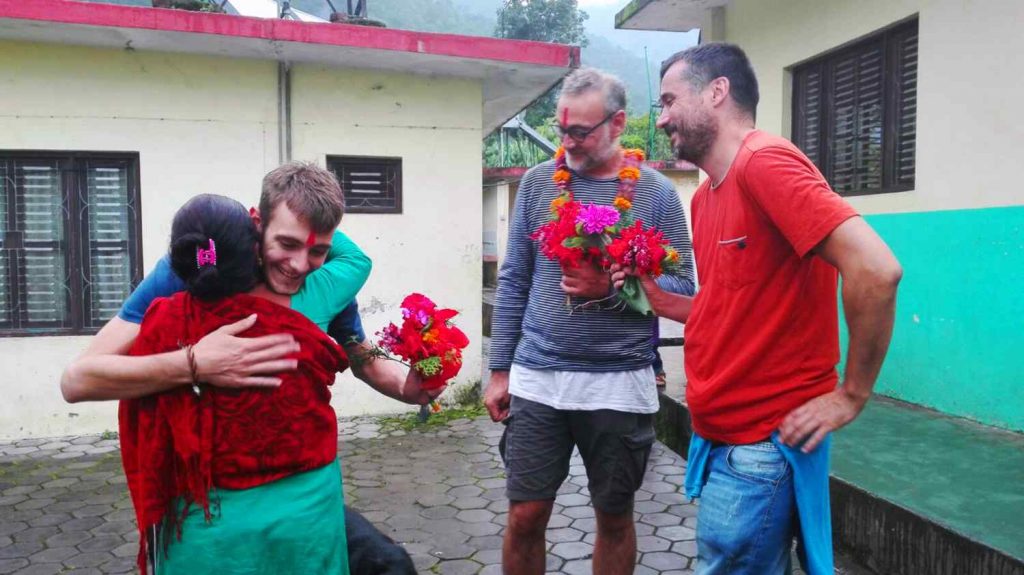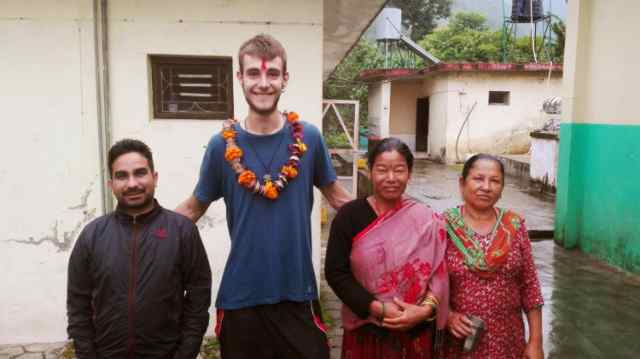 Marcel got this moment over as a champion and maintaining his composure all along (some of the others couldn't…), said goodbye to the children, didis, Krishna (the director), Kali, Ophsi and Tate (the dogs), Dani, the rest of the volunteers and to this impressive place which is Bhimphedi now that the monzoons has made the mountains reborn and the rivers (finally!) flow strongly.
The ones who stay in Balmandir (even if it's just for a few time), wish you a very nice way back and the best of luck in the new post-Bhimphedi period that you are about to start. We hope you take always with you wherever you go the best moments of this experience. And… remember… we'll always have Bhimphedi!