Purnima is one of the girls who joined us in Bhimphedi Children's Home last April. Her name means "Full Moon" in Nepali. A very appropriate name, because her eyes are as spectacular as the moon in its splendor.
On Thursday 18th there was the full moon of August, and this is known in Nepal as Janay Purnima, a festival which is celebrated throughout the country and India in different ways.
For the Nepalese Hindus of the mountains, priests are rubbing their hands, because it is a busy day for them: they roll a colored red and yellow thread around the left wrist of all people in exchange of some rupies. This type of bracelet will protect them but it can not be removed until Tihar, a festival held in early November.
For the Nepalese Hindus of the plains bordering India, sisters put some bracelet and "tika" to her brothers, as a sign of love and care.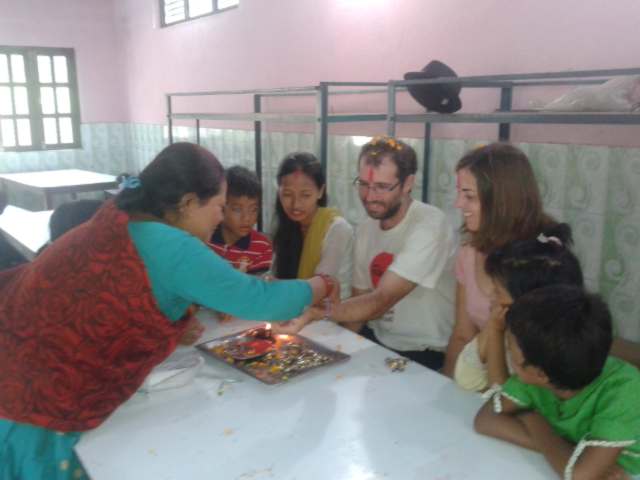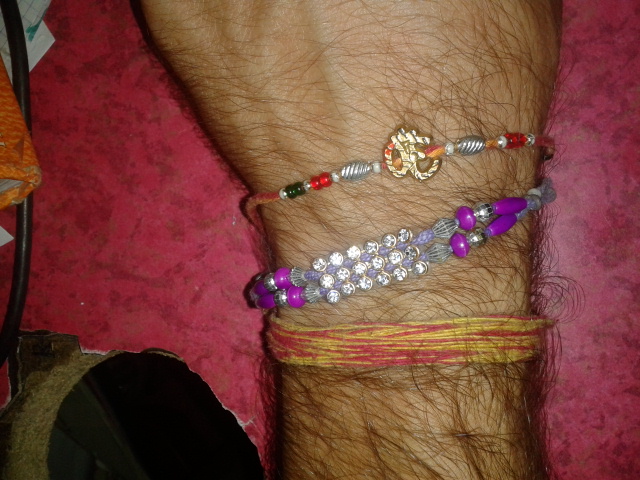 In any case in all the houses people eats "quati", a mixture of 12 different types of pulses half sprouted with buffalo meat, reach food which provides them the energy to recover from the rainy season.
The day before the Janay Purnima festival, our Purnima had warned us: "Tomorrow is my birthday!". In the file, the birthday is not that (besides the festival changes the date with the Moon). But her brother, a year elder than her, supported his sister statement. So the day of the August Full Moon, we didn't only celebrate Janay Purnima festival, but we also celebrated the birthday of our Purnima.
The celebration was pretty beautiful, singing songs and eating cake in the light of the full moon of August (throughout the afternoon we had one of the common energy cuts).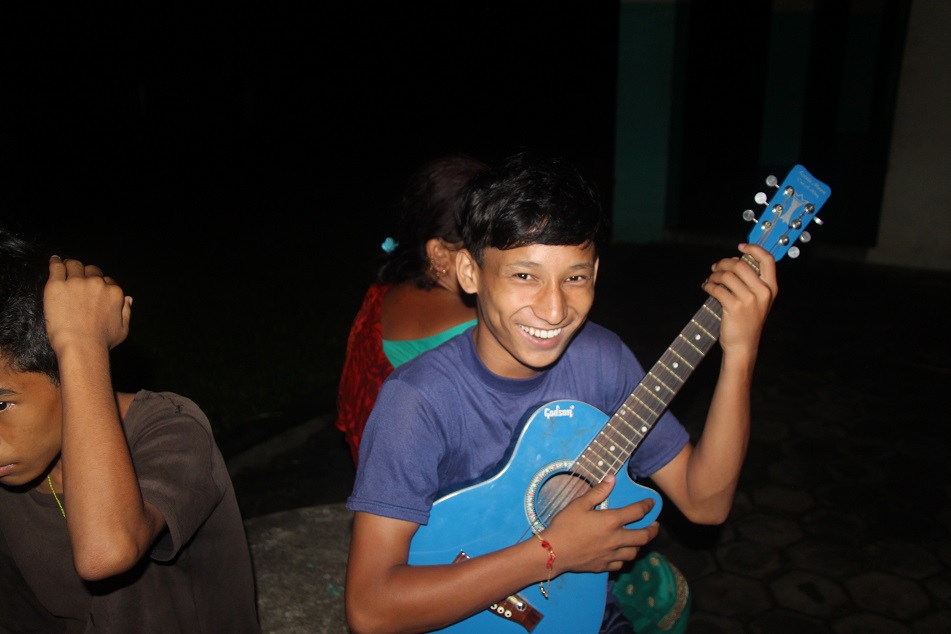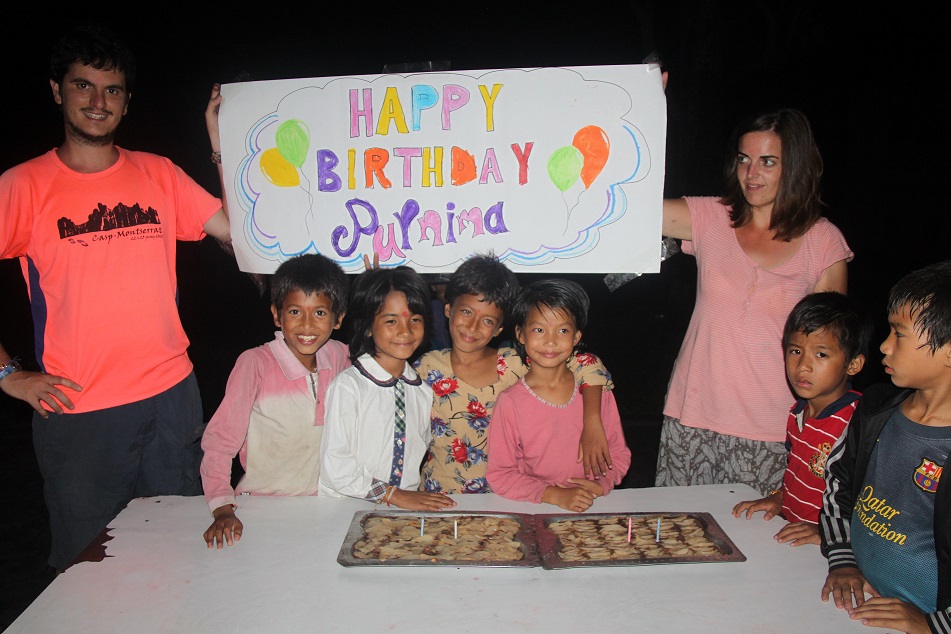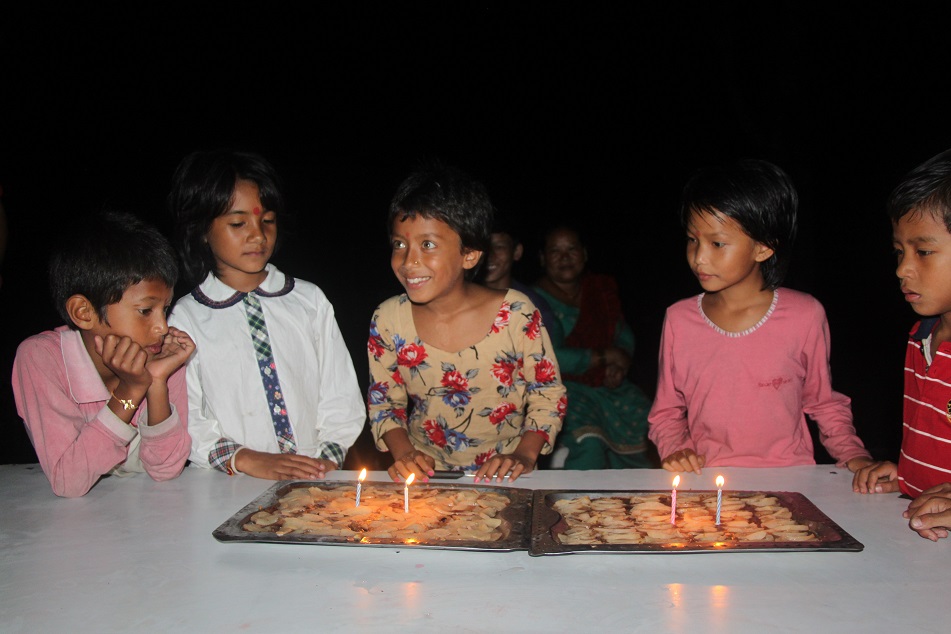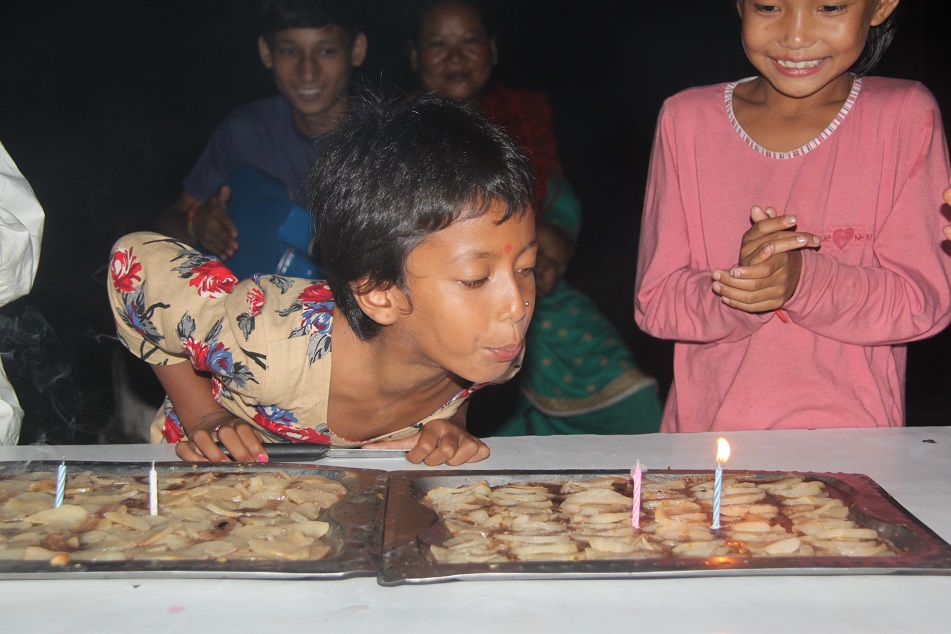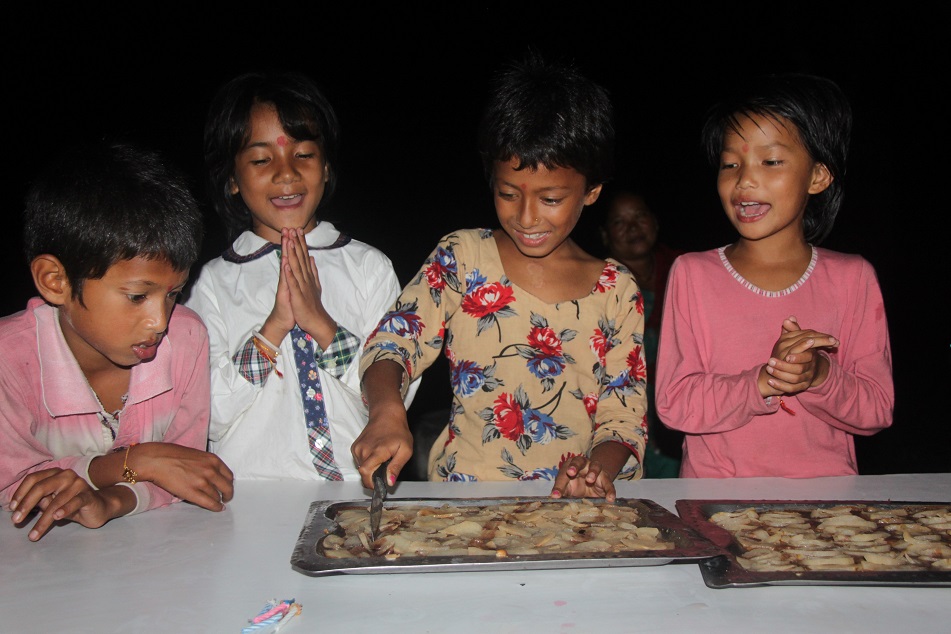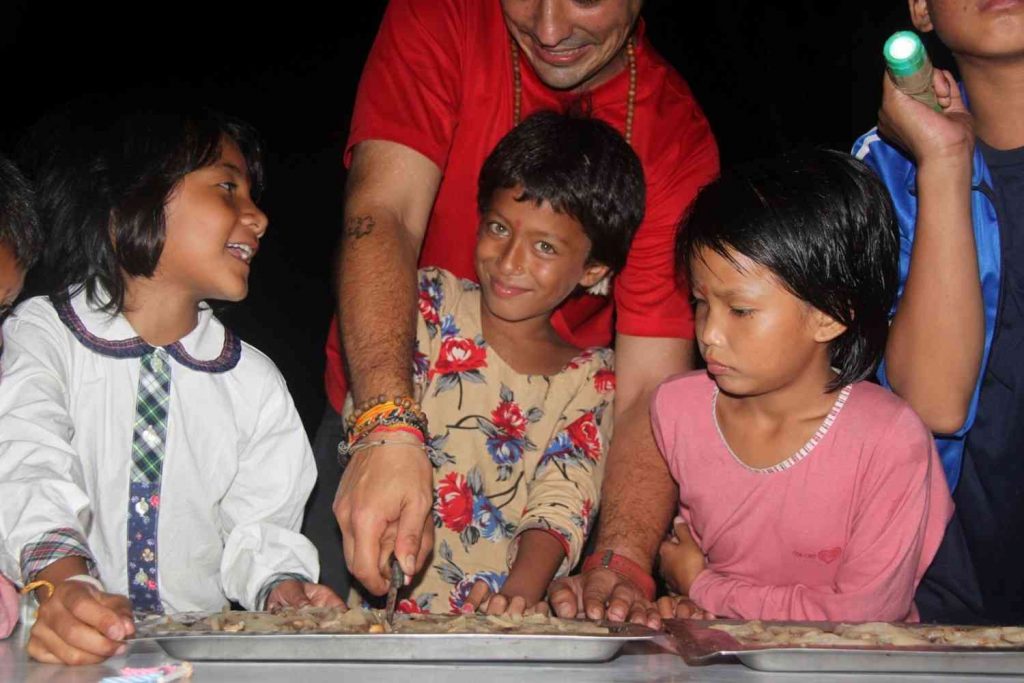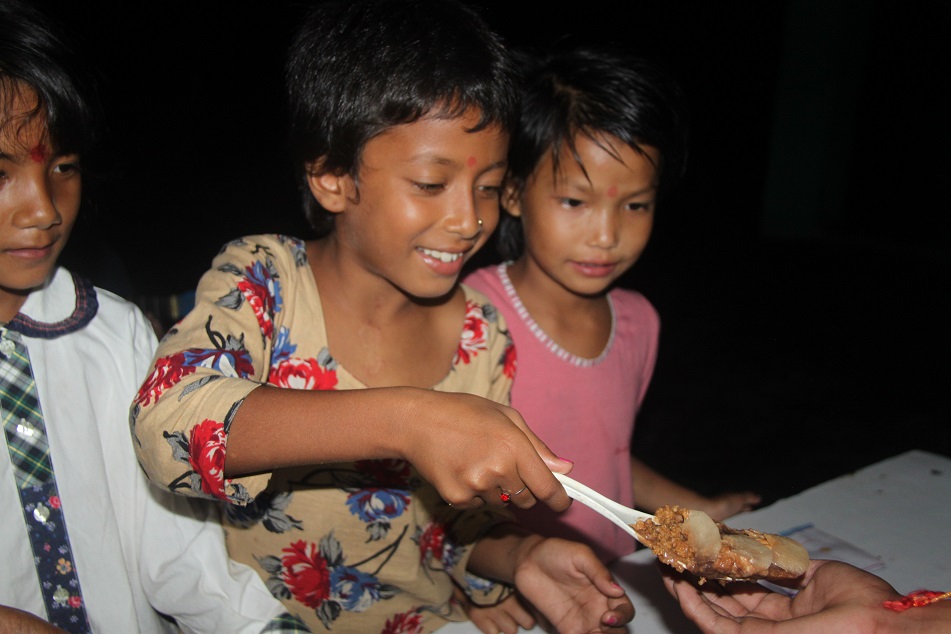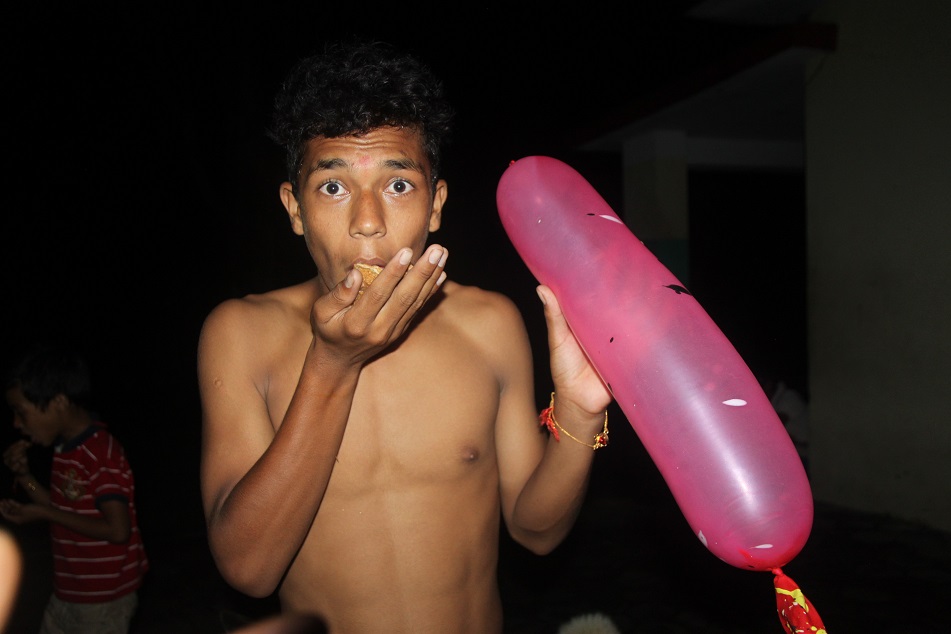 The gift was a box of crayons, and still another box of plastic colors and little box of paints, with a small notebook of white sheets to draw. All wrapped up among dozens of newspaper sheets, and girl exultant of joy.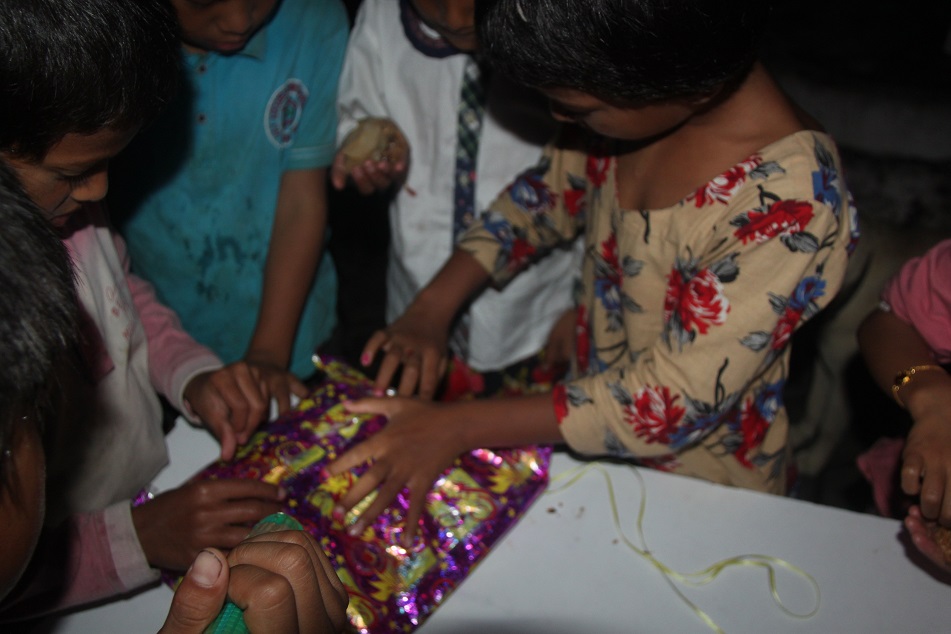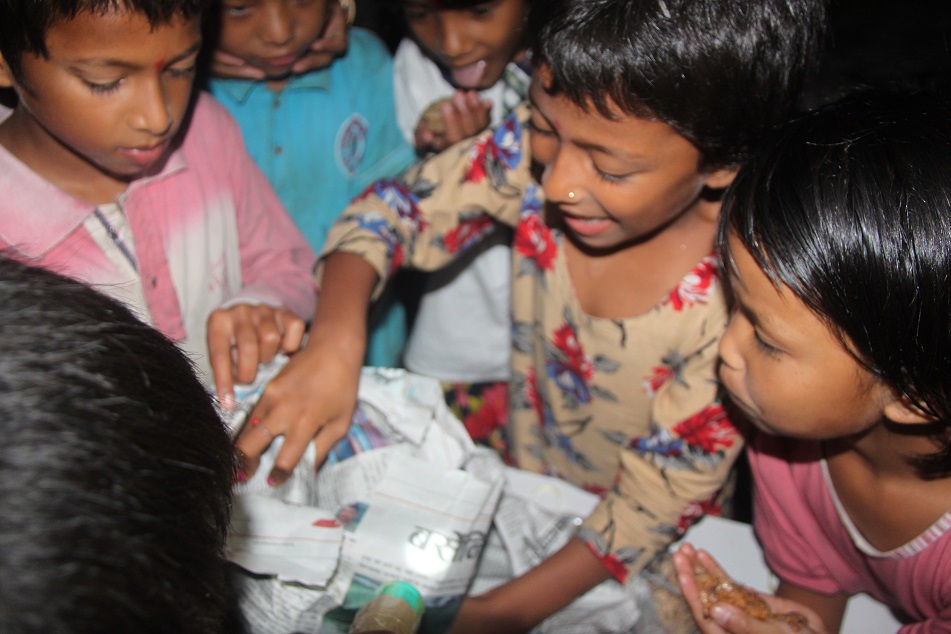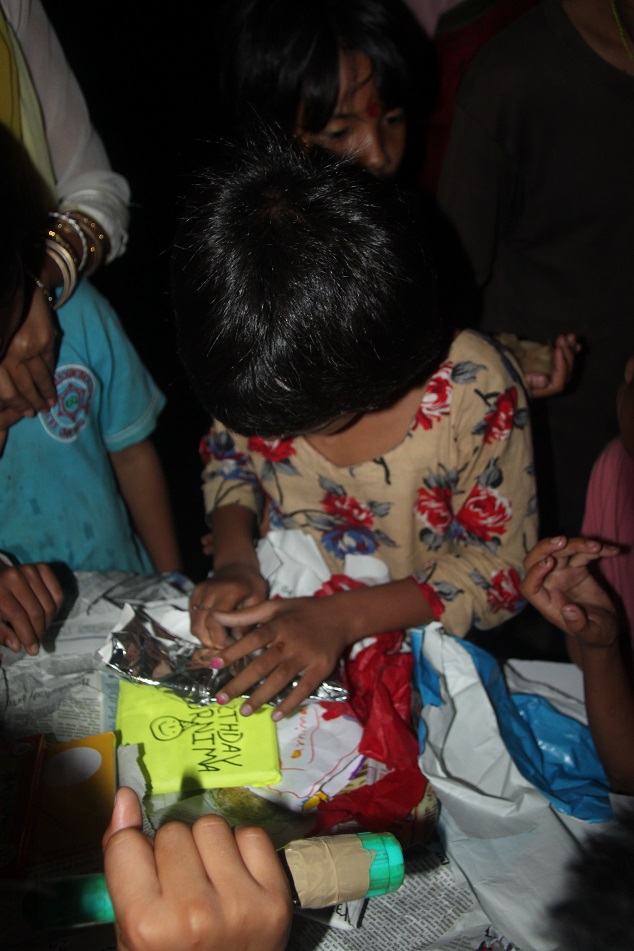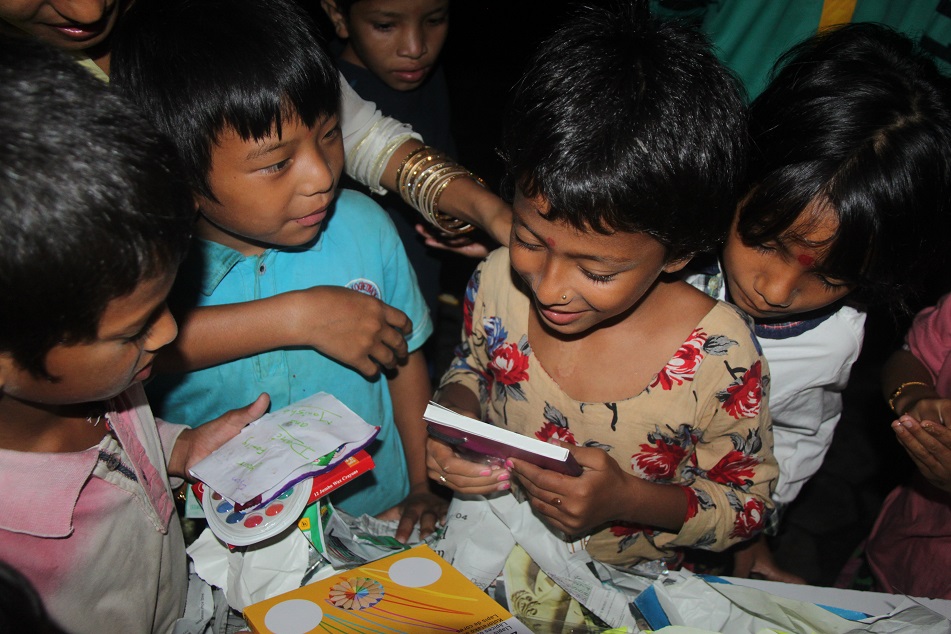 The diversity of festivals of Nepal, and the intensity they celebrate them, is surprising: the very next day of Janay Purnima, we celebrate Gai Jatra (the cow festival of the Newar caste) which commemorates the dead of that year. On next Thursday, we will celebrate Krishna Astami (birthday of Lord Krishna) on Friday Bhimsen Jatra (the big festival of Bhimphedi). The following week the Father's day, followed by Teej the women's day. The next week, Indra Jatra and between all these festivals still we will celebrate an Islamic festival, but we can not say the exact date till one day before celebrating. It is a country of festivals.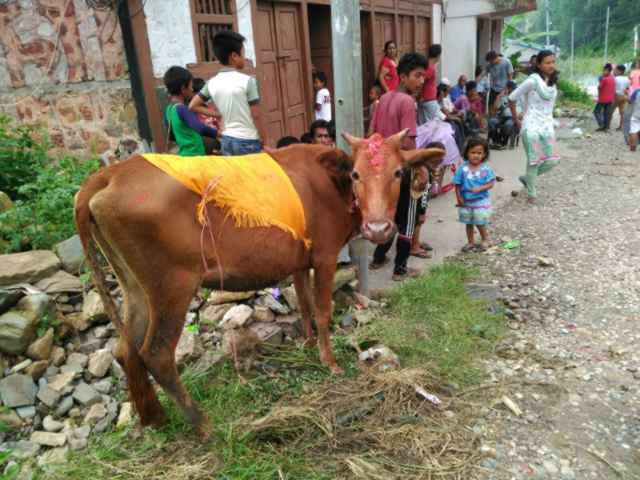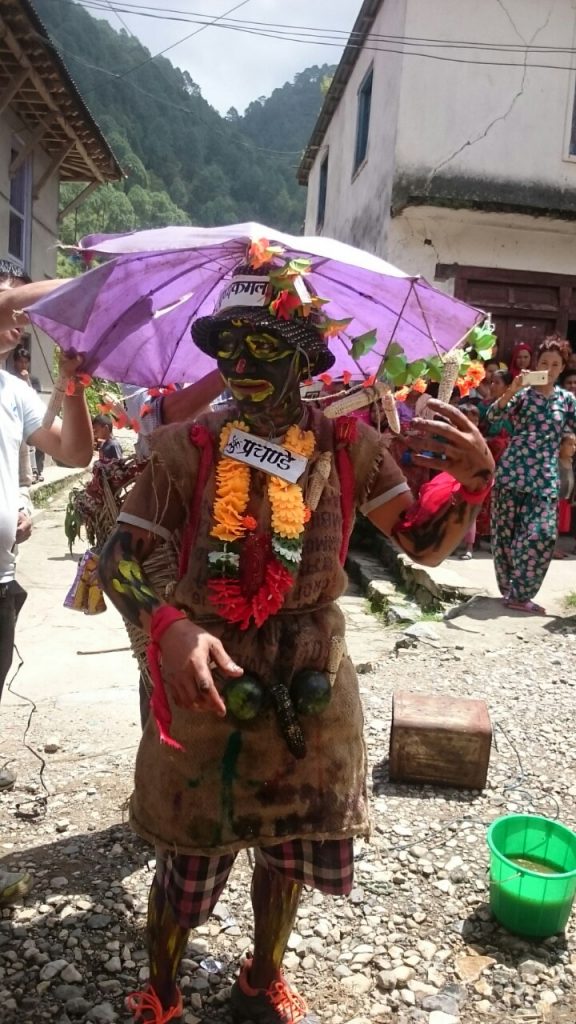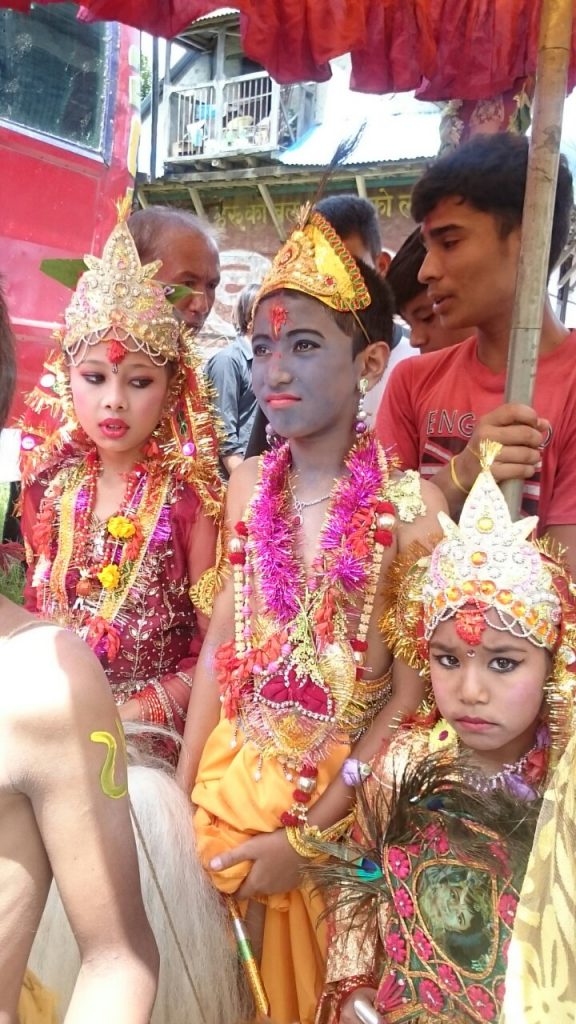 We must also say that we are not only entertained by these festivals, but we also have bus strike because the traffic police has been very strict allowing buses only to take the people fitting in the seats, which leaves the owners of buses without profit and the villagers without transportation (because there is never any seats available). And of course if there are no buses, teachers can not come to the village to teach, so the school is also closed. As I said, Nepal is a festival of a country…