Written by Eva, volunteer of AWASUKA project.
I have arrived to Nepal with the thrill of returning to a country that fascinated me. Newly arrived to Kathmandu I got some good news: I will share the trip to Bhimphedi with Dani (the coordinator of the children's Home), Sujan (a kid who is in Katmandú for a dentist visit), Sarita, Susmita, Purnima and Samir.
Dani and Sujan already know well the way. so we follow them with our eyes and steps. The rest of us we will be in Bhimphedi for first time.
I'm happy to share the first moments with Sarita, Susmita, Purnima and Samir. waiting for the Jeep, a mango Juice, listening to them singing songs in the Jeep on the way to a beautiful but still unknown valley.
We arrived after three and a half hours, it felt short to me despite the warmth and the small space that we, 13 people, were sharing.
Just arrived to Bhimphedi, we were curious and anxious. We quickly felt the warm welcome and the joy on the air. We ate the dhalbat and went to sleep, looking forward to the coming brand new day to discover the place where we were and, the place that will be the new home and the family of the Fantastic 4.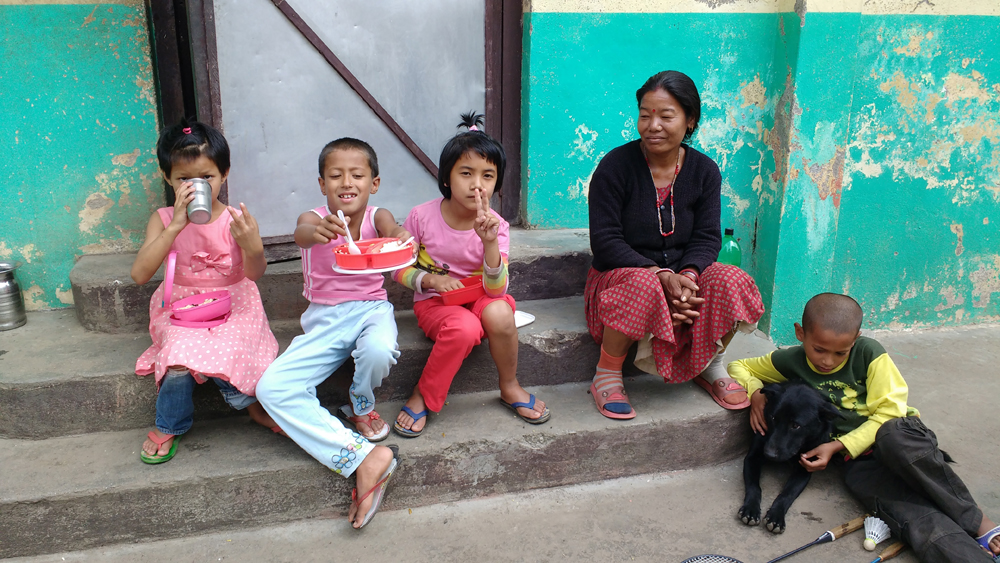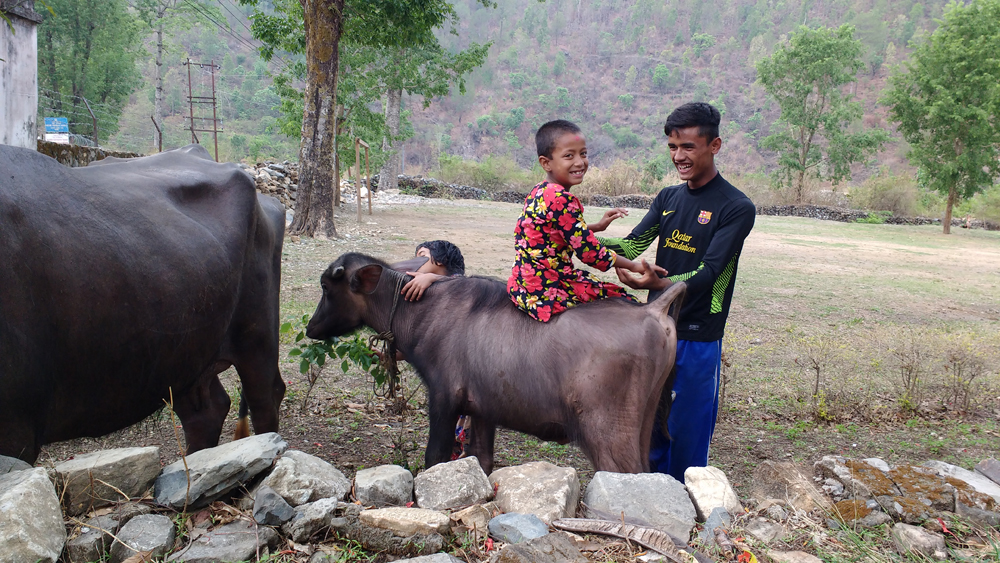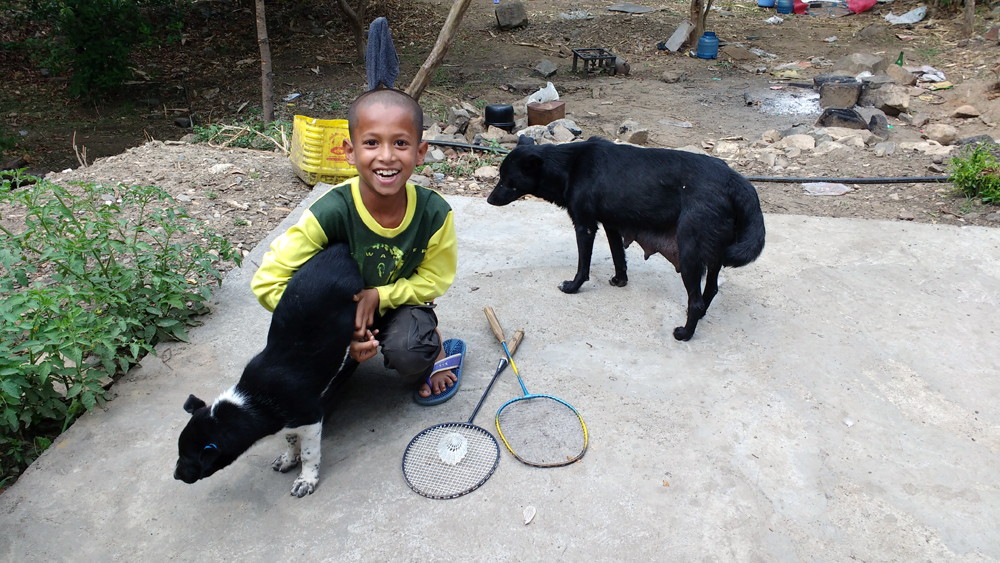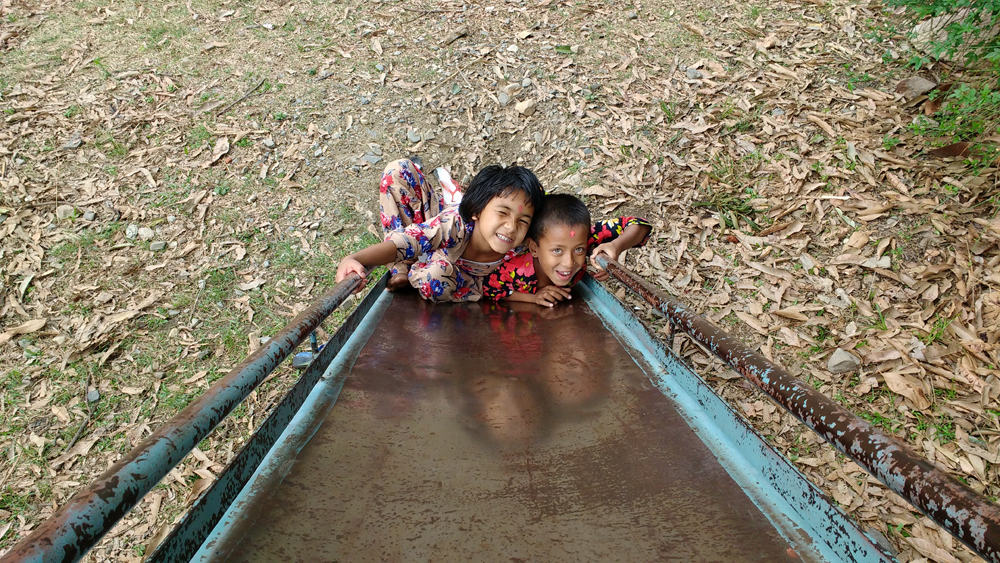 Saturday, 6:30 AM: POM! POM! One of the best awakenings. I opened the door and I see Samir, Sarita, Susmita, Purnima with Dani giving me a Suba Prabat  (Good Morning in nepali) and an invitation to go for a stroll around Balmandir… impossible to reject!
"Wooow! We are surrounded by mountains", we strolled watching the buffaloes, the kids, the garden, the chicks… and on that ride we started knowing everyone; after just being able to sense their faces the previous night we finally could see them with the morning light.
A few days later here they are: playing in the slide and enjoying. They have already started at school, they work hard during the study time and they have their own favorite corners in the children's home. They also help to prepare the snack on Saturday, they dance and sing in this new home with our new family here in Balmandir… and we'll keep on walking!