Written by Marcel Rocafort, Bhimphedi Children Home volunteer
Paula and I have already completed the first week as volunteers. During this week we've had time to realize about the differences that exist between the country where we come from and Nepal. We have also started to get to know the children of Bhimphedi's Children Home (Balmandir) and tried to memorize their names, which is not so easy.
When we had just arrived, Dani explained us the different projects he had in mind for us and the next day we got into work. One of these projects was to build a bamboo stage for the goat's barn in order to make the room's cleaning easier. Working with Àlex and Diego (volunteers of Awasuka's project), we decided the material that we would need to build it and we ordered it. We are still waiting for it… (in Nepal the most simple thing can take such a long long time).
Waiting for the arrival of the materials Paula and I decided to organize some outdoor activities with the children of Balmandir that led to an entertaining evening full of laughts. We played various games such as sack races or the challenge of biting apples without using hands.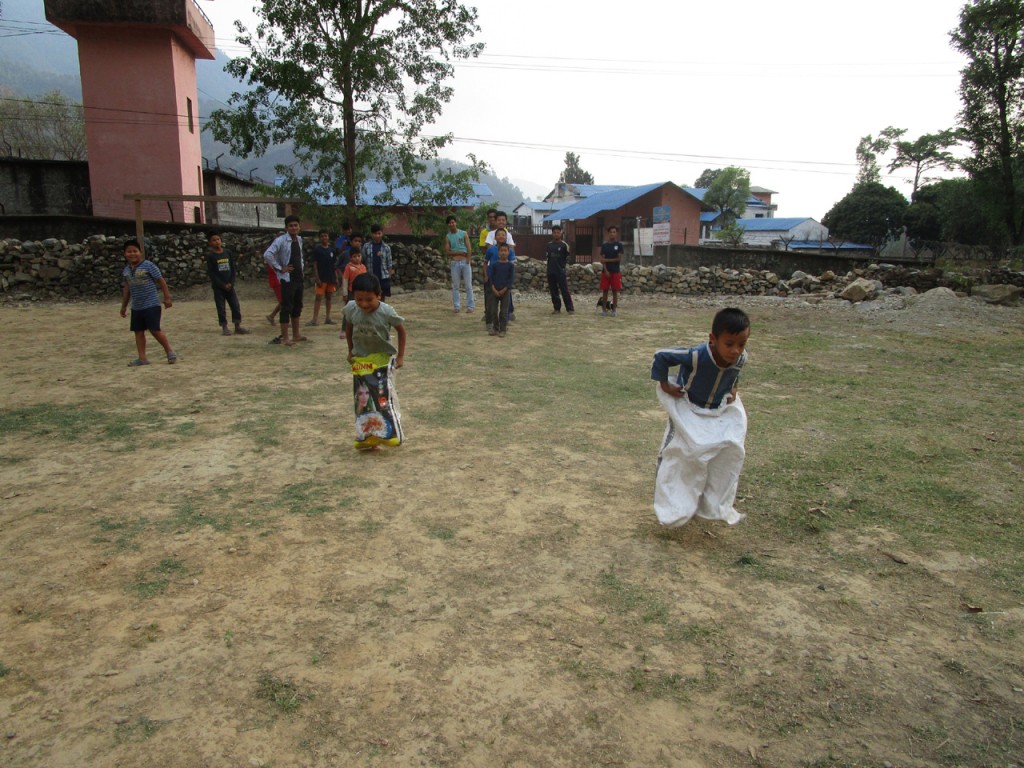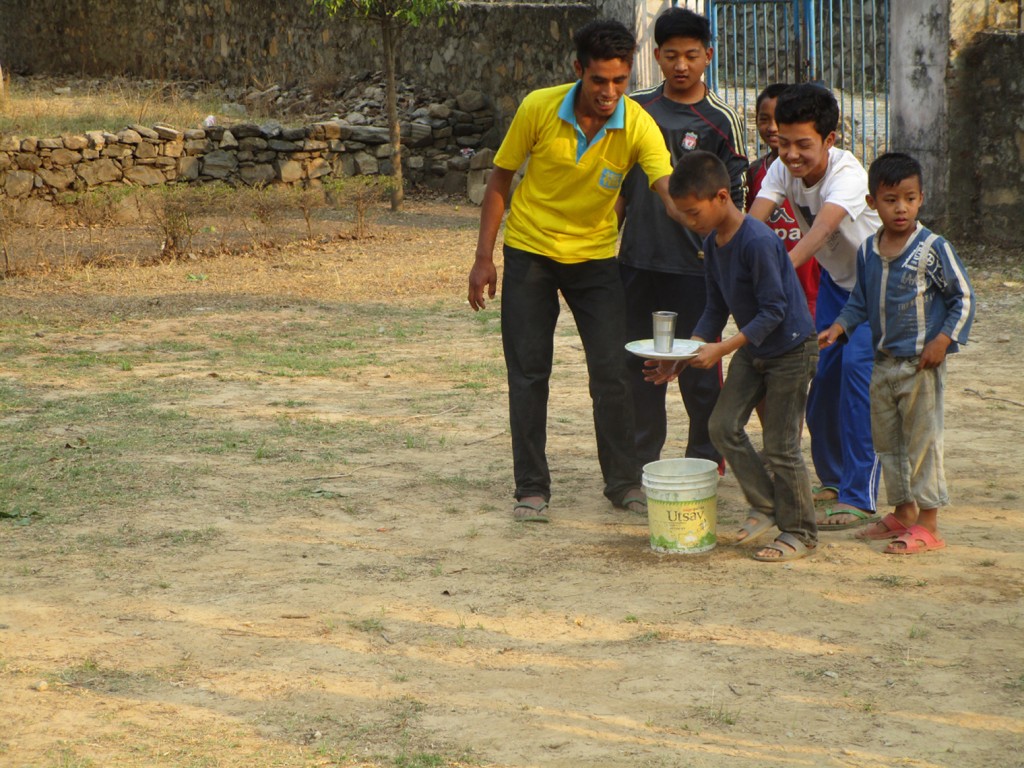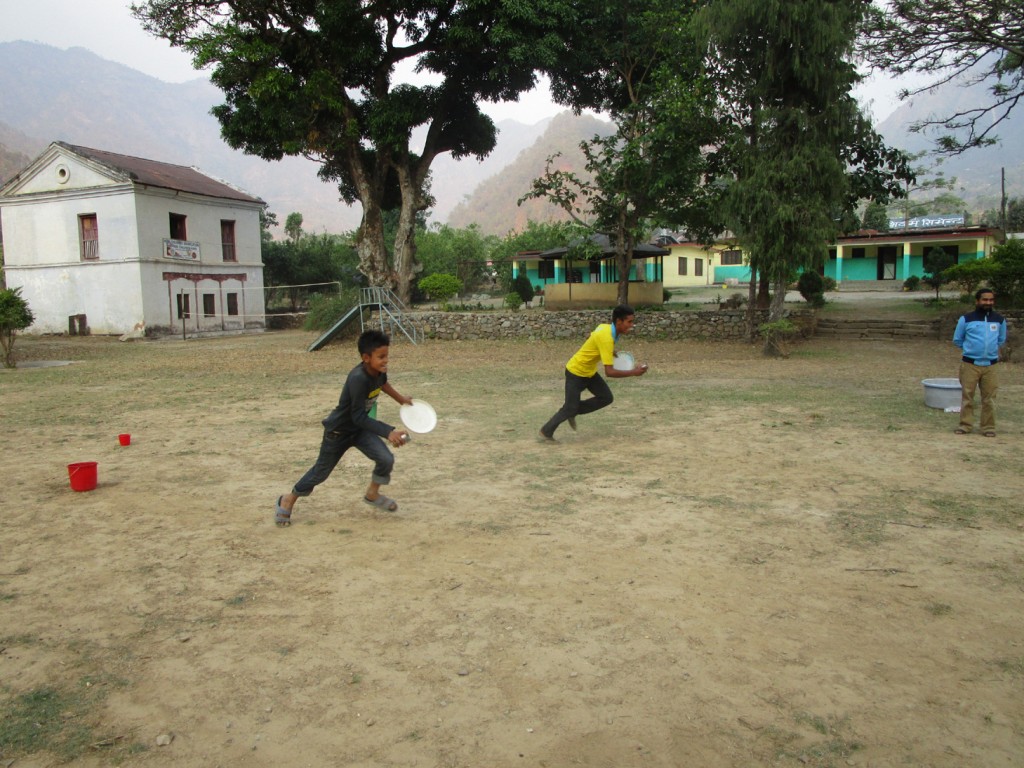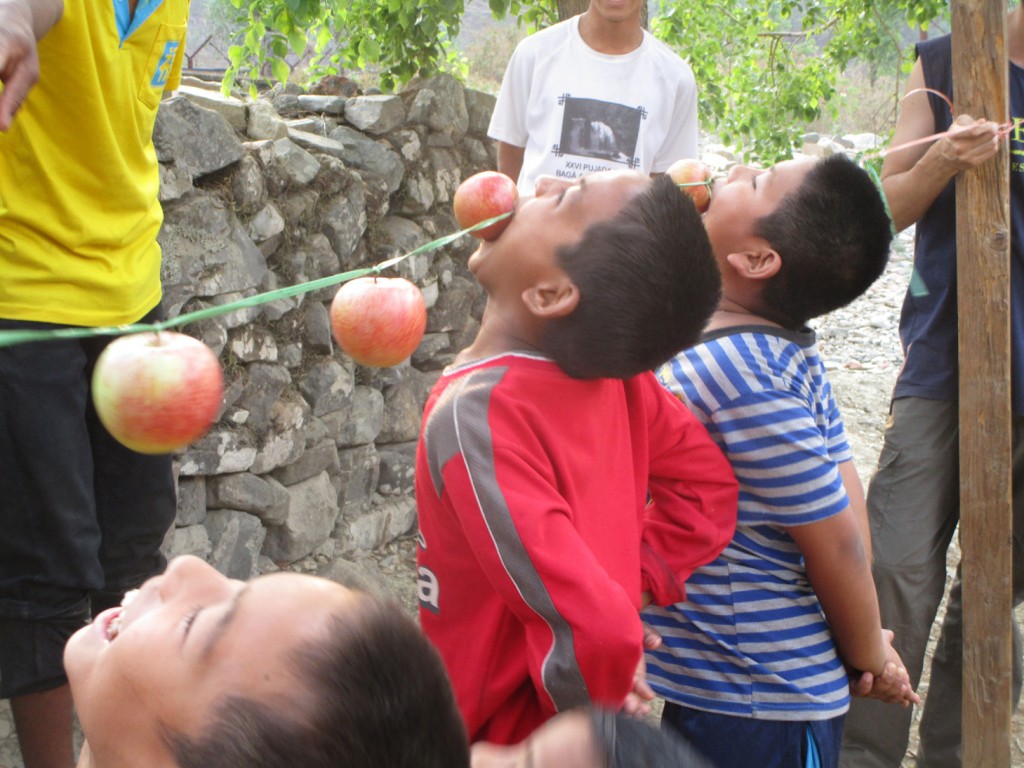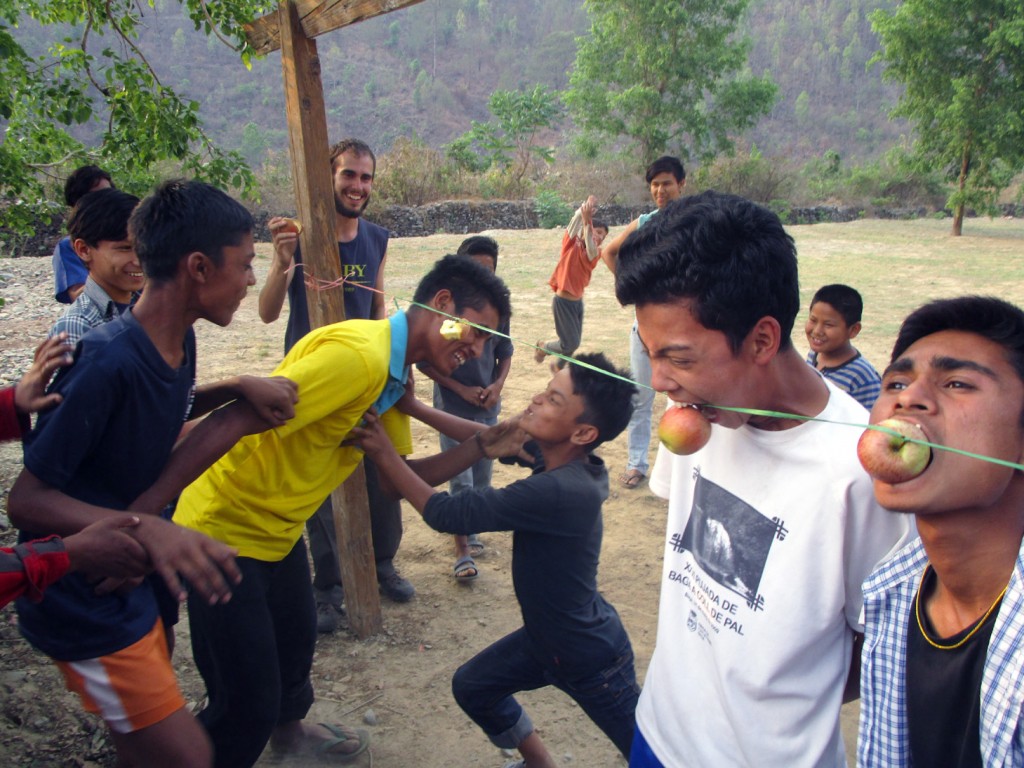 Now we have in mind to start Spanish lessons and make the kids learn some basics. Soon we will start teaching them the most commonly used phrases and from there we will try to increase their vocabulary and their knowledge of the language gradually.