It's been almost two months since we brought chickens from Hetauda, and although we have not got a single egg. Every morning we go to the henhouse full of hope and leave it with our hands in the pockets.
Didis tell us that if we don't have a cock, hens will not give eggs very soon nor very often. Really? So we need a cock… but here they are so big and scary! After negotiating it with Kush, we decide to buy a cock, but not very grown up, we do not want him to break the peace of the henhouse.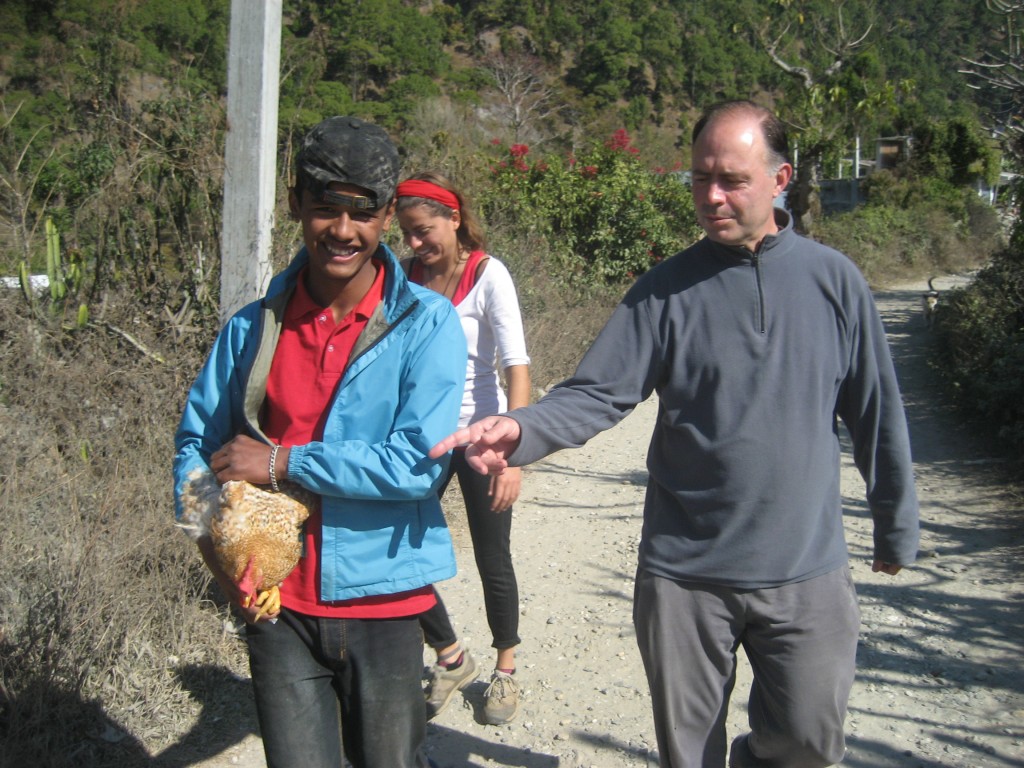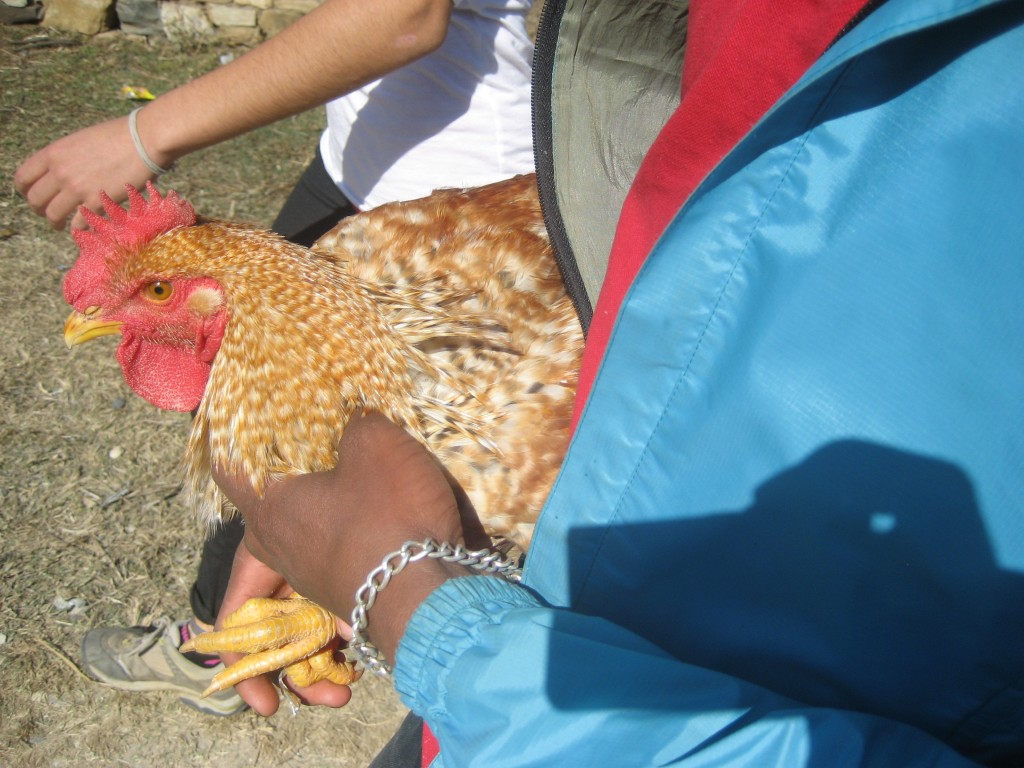 For one cock is not worth going to Hetauda, so we buy it for 3 euros per kilo (the animals are not cheap here). We place immediately put him with the hens. The first day the cock is a little intimidated by these ten hens older than him that don't stop biting him. But the next day they are already friends.
Now there is no excuse, We Want Eggs! If not, you all might end up together in the pot and served on Saturday Dinner!
Two days later Kul comes with a huge smile from the henhouse saying he has good news! We got the first egg!