Written by Marina Viñas and Joana Alsina, volunteers at the Children's Home
Yesterday was 11th September, the national day of Catalunya. In Bhimphedi it was also an important day because one of the village family celebrated the "Bhat Khuwair" (first rice) of Chesang, their six months old son, one of 16 basic rituals that are part of the life of a Hindu.
But the family used the opportunity to celebrate the "Ghunyo Choli" for their daughter Chheku Dolma (a celebration in which parents give clothes to her daughter, mandatory celebration for every girl at any age, but always before she has the age to marry).
Three children from the children's home were lucky, because studying in fifth grade, the same class as the Chheku, they were invited to the party too.
The celebration began in the morning and people kept going to the house, taking their gift for the honored kids. In the afternoon we enjoyed this celebration together: Dani, the Manisha, Ramesh Thami, Bishnu, Sushil and the volunteers of Balmandir. There were more than half of the town. Perhaps 200 people!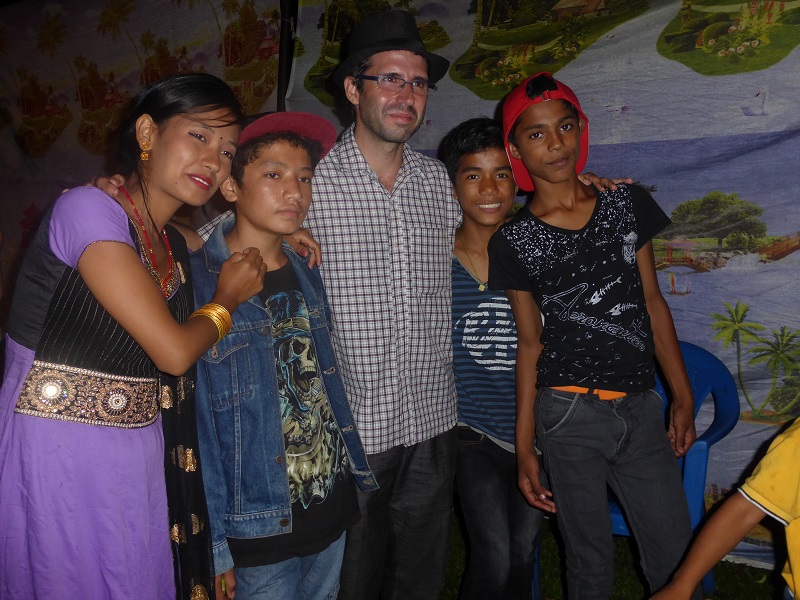 The backyard was nicely decorated with a tent built with different colored clothing where the Dalbhat and dessert were served. Outside, there were many chairs and benches so that everyone could take a snack comfortably. Often it appeared someone to serve you more drinks or fill up the plate. Once we were full we went to the porxo, chairs were removed and the garden became a dancefloor. A great feast! Good food, good drink and good dance!