Written by Marina Viñas and Joana Alsina, volunteers at the Children's Home
14th of September was the Children's Day. A general knowledge quiz was prepared in the primary school and the Ramesh Thami team was the winner. It was a nice present for his birthday.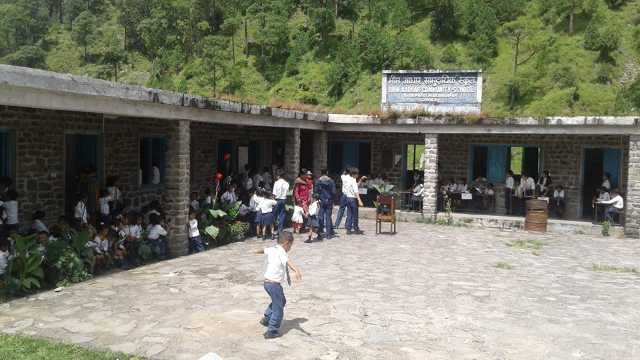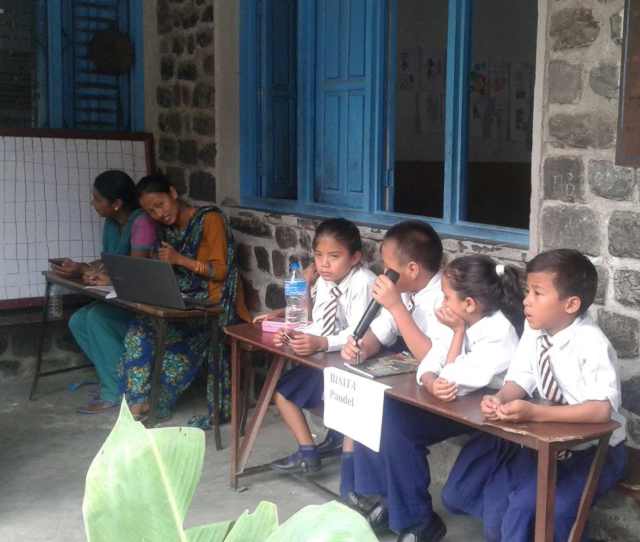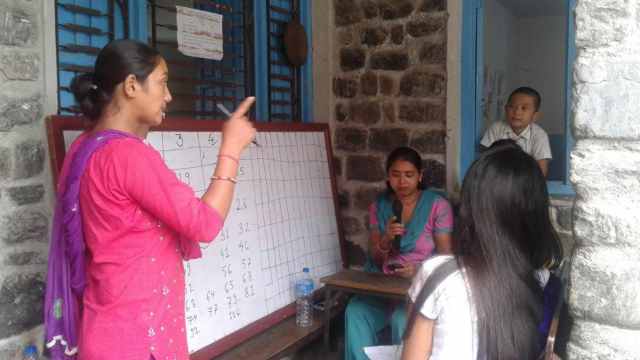 A gymkhana prepared by Krishna – the Balmandir's director – was prepared for the return of the children from the school. There were different kind of games depending on the age. The first one was "hit the pot": one stick was in the middle of the football field with an iron pot upside. Each blindfolder player had to touch the pot using a stick. There were some players that just went along, others went far from the pot and few of them get it easily. Even  Ram (the cook) and Maya (didi) tried it.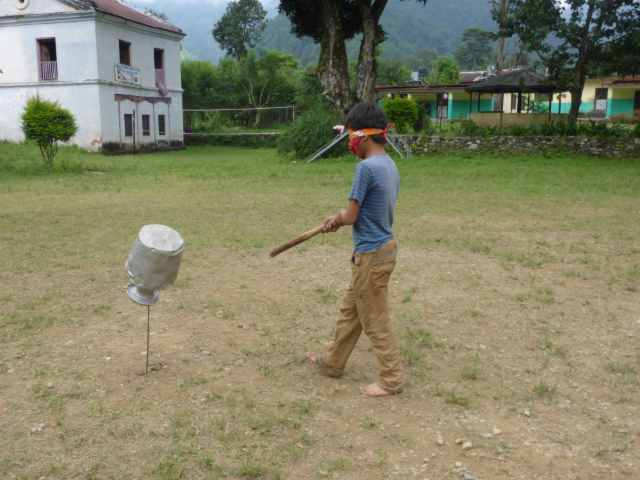 After that, it was the time for the younger children. They were ready for the bag race, ready to start with the whistle signal. Some fell halfway but others continued jumping until finish the race.
The next game was the apple ones: children must eat the apple without using their hands.  The last game was the spoon-bowls race that Purnima won.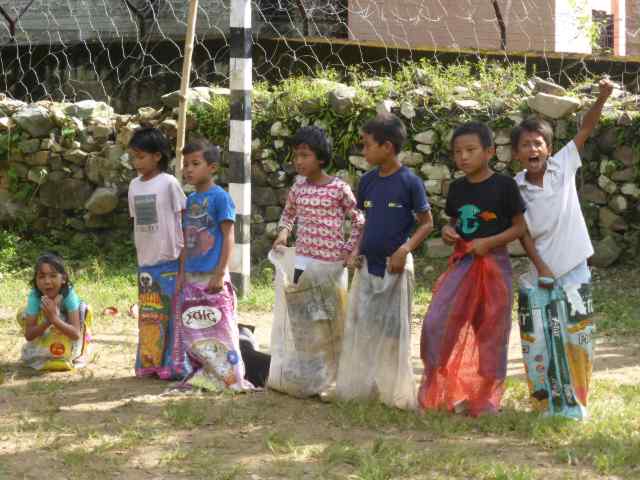 When the gynkhana had finished, the party continued with the football final and the Ramesh birthday celebration. After dinner, we prepared good desserts and presents for the gymkhana winners, and Ramesh also had his birthday's present. A good ending to celebrate Children's Day.