Written by Daniel Roig, coordinator of the Children's Home
Although there is no fixed number of deities in Hinduism, there is the popular concept that there are 330 million of gods and goddesses. Naturally there is no list with all their names, and many are considered different avatars (manifestations) of the same gods.
Of all these gods, naturally, some stand out and have much presence in the lives and culture of Nepali people. Brahma (the creator of the Universe), Vishnu (the preserver or protector of the Universe) and Shiva (the destroyer or Judge of the Universe) form the Trimurti, the three aspects of the supreme universal God. These three aspects symbolize the whole circle of "Samsara" in Hinduism (the cycle of reincarnation).
There are the three goddesses and consorts of the Trimurti. Saraswoti (goddess of intellect and art), Laksmi (goddess of prosperity) and Parvati (goddess of fertility and love) form the "Tridevi".
Saraswoti is the goddess of the arts, creativity, intellect and letters. In almost all the compounds of temples in Nepal you can find a small independent temple dedicated exclusively to this goddess. You can recognize her by her four arms, sitting on a lotus flower, dressed in a white "sari". Often holding a book and a vina (stringed instrument). Her vehicle is a swan.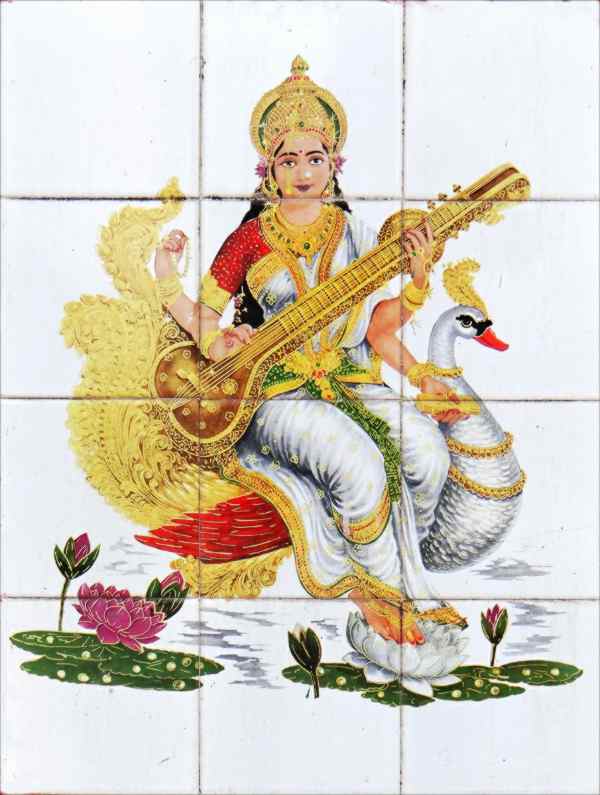 The day of worship to Saraswoti (Saraswoti Puja) is considered the end of winter and is very celebrated in Nepal. People believe that this day is the best day to start learning something. Parents and schools take young children to temples dedicated to Saraswoti to write their first letters on the walls with a chalk.
On this day students worship books, pens, notebooks… Musicians worship their instruments and artists worship their tools.
The schools of Bhimphedi also celebrated this special day. The teachers and students made a ceremony and everyone was offered with some food in honor of Saraswoti.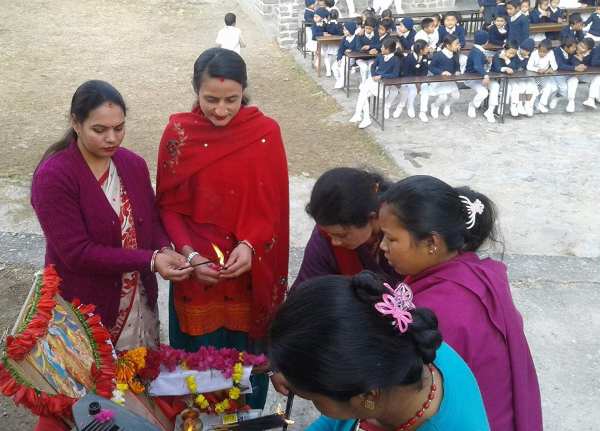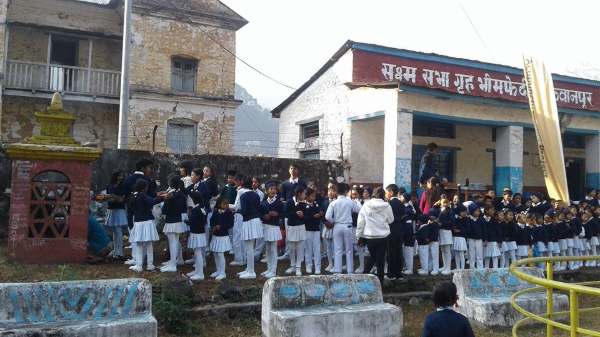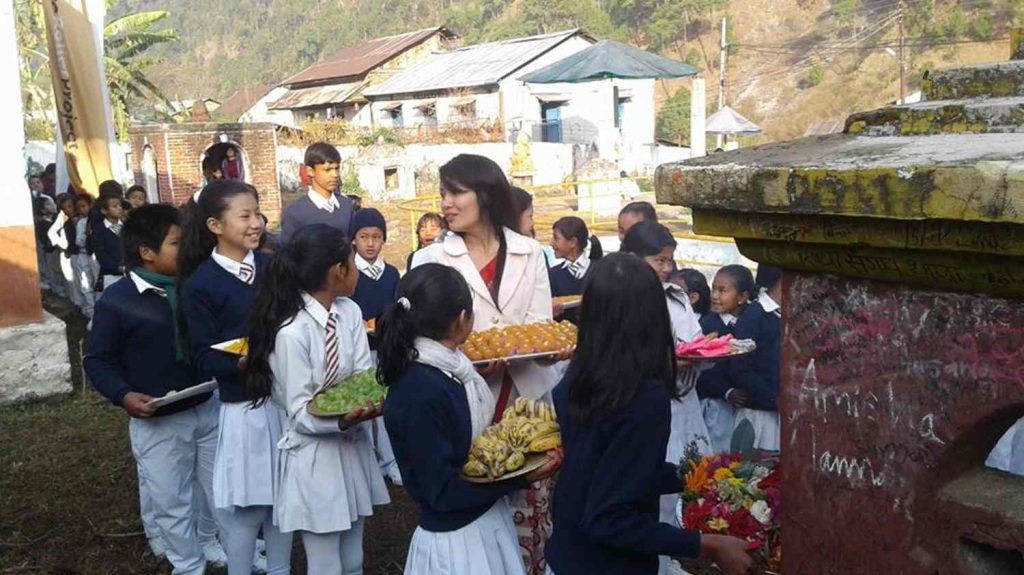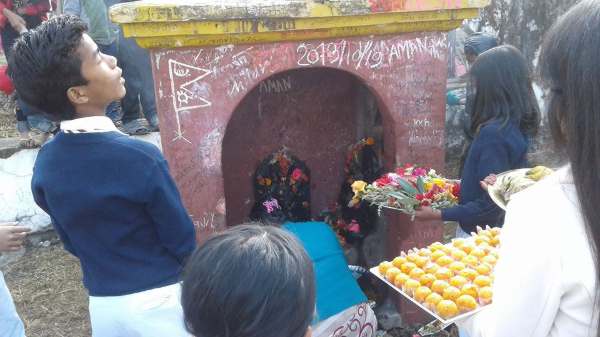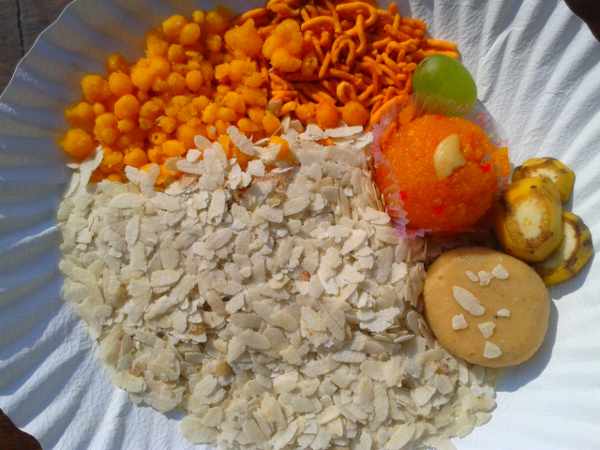 It is a really special day in the community school where all parents are invited, students show dances and school awards to the best students of the previous year: The three students with the best marks in each class, the student with the least absences, the tidiest student…
Some children of Balmandir danced (Basu, Samir, Raju, Sarita, Purnima, Santa, Sumit, Bishnu and Ramesh) and also won some of the prices: Basudev, Raju, Sushil and Bishnu for their marks and Manuj, Bishnu (again) and Ashish tied with the best attendance, missing only 2 days out of the 209 school days. Hopefully next year it will be even better.