Written by Joana Alsina volunteer at the Children's Home.
Dashain is already over but we are still in holidays waiting for Tihar's festival. During these holidays the weather is being very nice so we decided to do some excursions. The first hike we did was with the youngest ones. We took the goats to graze to the hills and after crossing the river we went until the Peepal Tree, a sacred tree.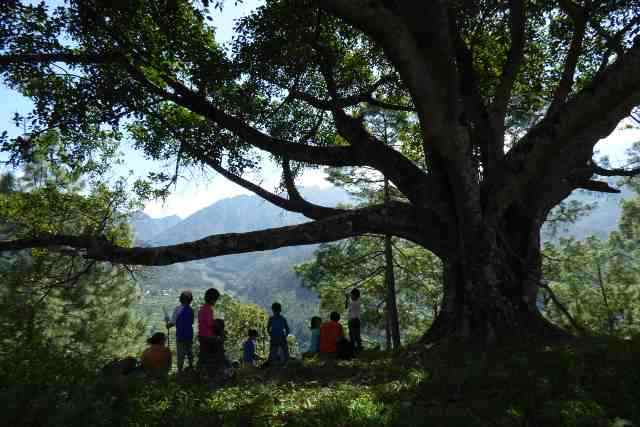 There is quite a climb from the river to the tree. Some of us climbed quickly and others went slowly, but all of us finished sweaty. From the tree there is a beautiful view of Bhimphedi. Sitting under the tree contemplating the landscape was very relaxing, but the calm did not last long! Kids wanted to go back down quickly because they knew that after the hike we would go to the river for fishing and bathing. And they really love it!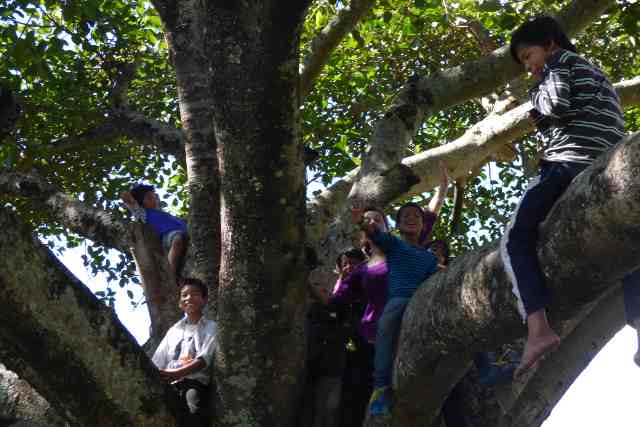 After a week, we did another hike but this one was a serious trip. Our destination: Hattisude hills, the elephant trunk mountain (2900m). Only the biggest ones were allowed to do it. We left after Dalbhat around 9 am with our backpacks full of water. We went to Supping, the neighbour town located at the top of a small mountain. We crossed a hanging bridge and we started climbing. Along the way we met people over-loaded with plants, packages, shopping or milk-can on the back.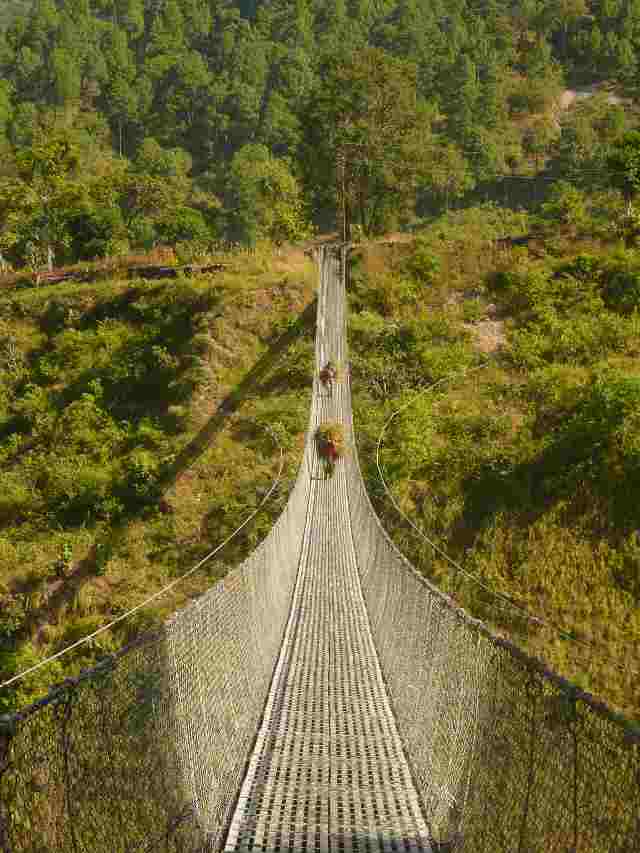 After half an hour we reached Supping. This village is divided into three areas: Low, Middle and Upper Supping. The houses are scattered through the mountains and there are approximately 700 residents. His livelihood is agriculture, horticulture and livestock. Corn is the main crop but they also cultivate ginger, beans, peas and other legumes. At this season they have already harvested the corn. There we could see corn drying hanged in the balcony or forming circles in the columns of the houses. When we arrived to Upper Supping we met Maya and Ram (Children's home workers) who would guide us to climb Hattisude Hills.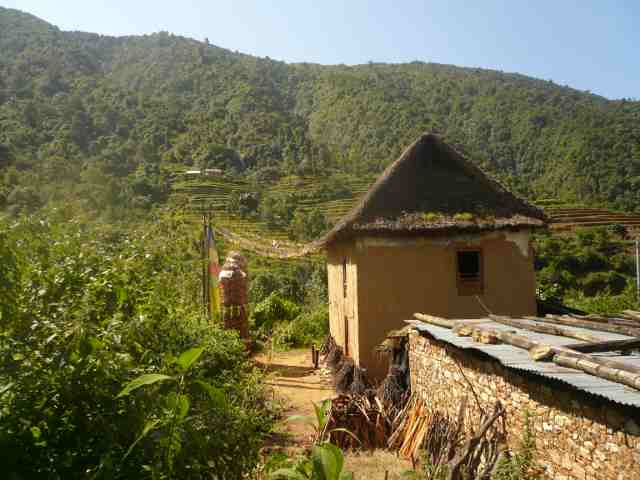 So, we went to the jungle with beautiful landscapes behind us. At the beginning the path was well marked but we lose it and we started to climb the mountain. As they say "monkey way." There were many trees and plants unknown to us, even though we were in the jungle we didn't see many animals, only a lot of leeches! If you stopped to breath for a few minutes they already were inside your shoes, or climbing up the pants. If you put your hands on the floor to help yourself to climb, in seconds you could find leeches between your fingers and on the arms. It was a very enriching experience, especially for them!
Finally we returned to the main path when we were already close to the top. The jungle was becoming clearer and there were few trees, exposing a completely different landscape; meadows of tall grass with flowers and really wonderful views.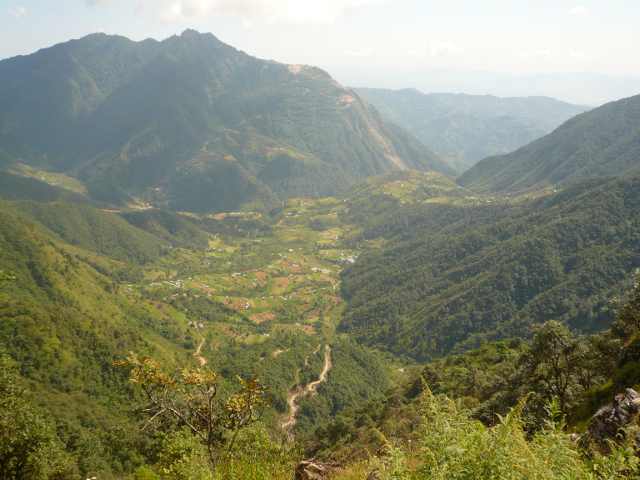 At the south side, towards Hetauda, we could see a small village surrounded by high mountains. To the north side we could see Bhimphedi, Balmandir and even the Peepal Tree. The pity was that we couldn't see Himalayas because of some clouds.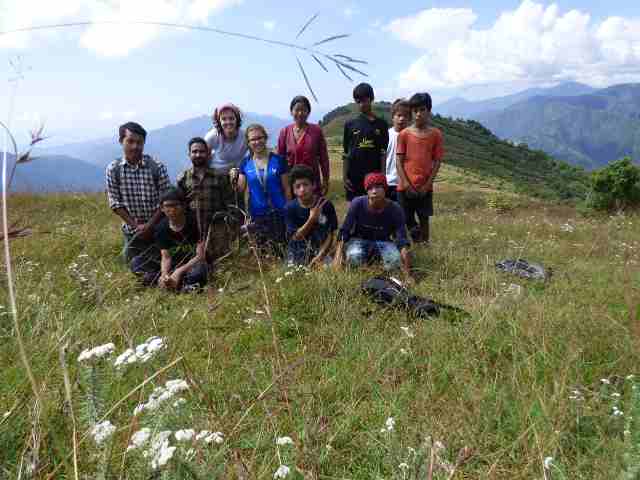 After 4 hours walking we took snack. Maya told us that she was born in the summit of this mountain. Her parents farmed these lands, where they grew potatoes and lived in a stone house.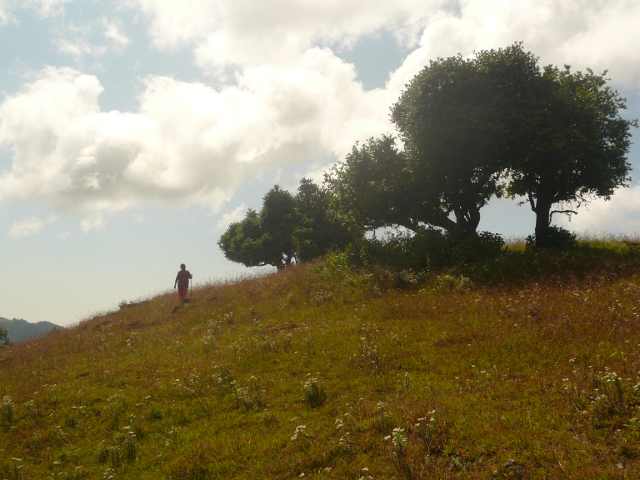 The descent was much quicker, although we often stopped to harvest medicinal plants, fruits and flowers. This time we went down by the right path and it was much easier. When we reached to Middle Supping we took a little path that led us among the crops and we went to visit Krishna's family. We were invited to a cup of tea and some cookies.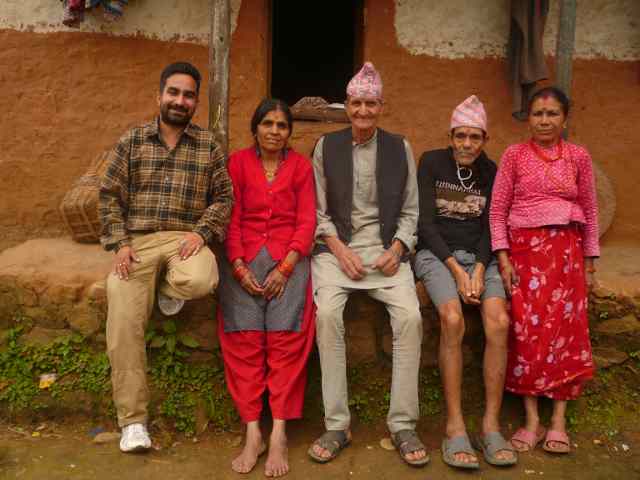 Finally at 5 pm we went down back home with tired legs but with the mind full of memorable images that we carry with us.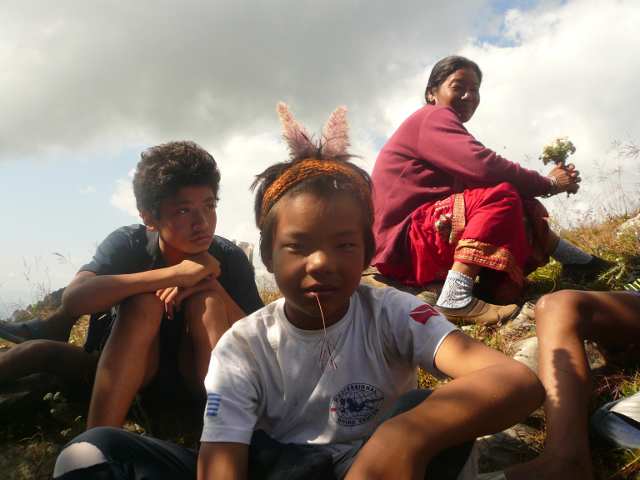 Note: I would like to thank Marina for her great contribution to this tour, attracting all the leeches. Thank you for your generosity, we all appreciated it very much!