Written by Daniel Roig, coordinator of the Bhimphedi Children's Home
Anuj and Raju are two children rescued from the street by the police when they were very small. So, we do not know of any relative of them. But you do not feel pity for them because they do not have a bad life. They study 3rd grade in English medium in the Bhimphedi Community School in a beautiful village in Nepal. They live in a house with many brothers and sisters who take care of them (staff and volunteers), a house with garden, kitchen garden, soccer field, computer room, swing, with guitars and movies every Friday.
They have been especially happy this week because February 14th was Raju's birthday and two days later Anuj's, and they celebrated together. First they did it in the school, they brought candies and all the children sang "Happy Birthday" when all the kids are ready to enter their classes.
At home we also organized a very fun competition to see who was going to get the prize: a starred tissue and a chocolate bar.
First test: Fishing bottles
Second test: Blind score
Third test: go to the other side unnoticed
Fourth test: Getting the packet (but it was not possible to get them if they where just competing, they had to collaborate to succeed both. And they did!
Special test: Open the present as fast as you can to get an extra chocolate tablet
In the package they found their birthday presents, in each package: a pencil case full of school supplies and a very modern jeans.
The following week was not bad for these kids neither, because it was the festival of Shivaratri and we made a huge bonfire and we ate, danced and sang around it! If you want to know more about this festival you can see the posts we wrote in previous years: Shivaratri 2015 i Shivaratri 2016.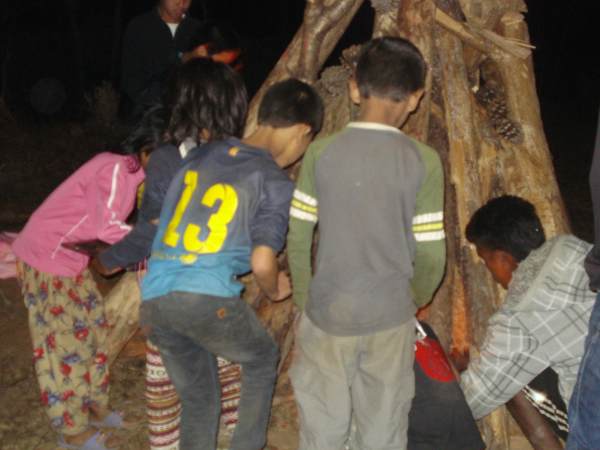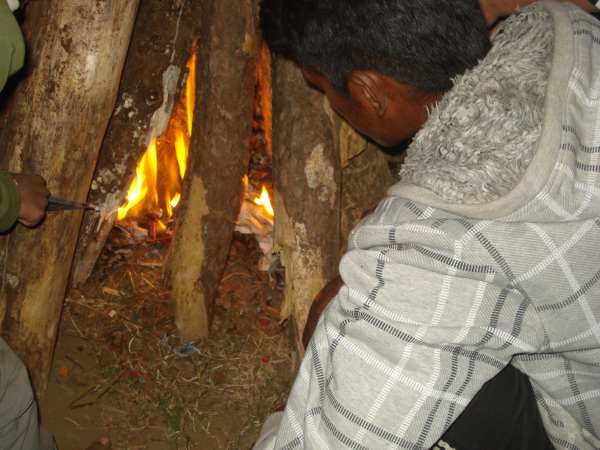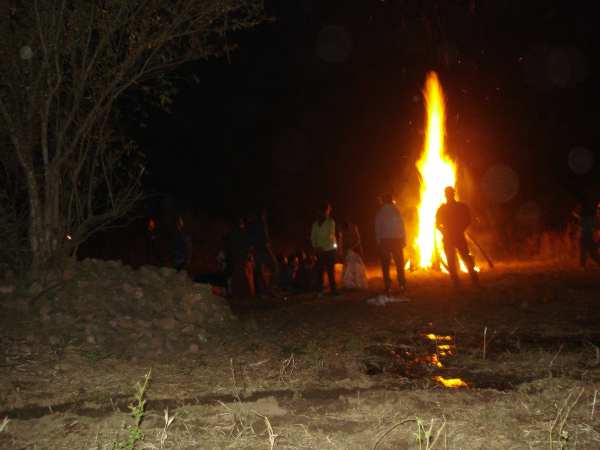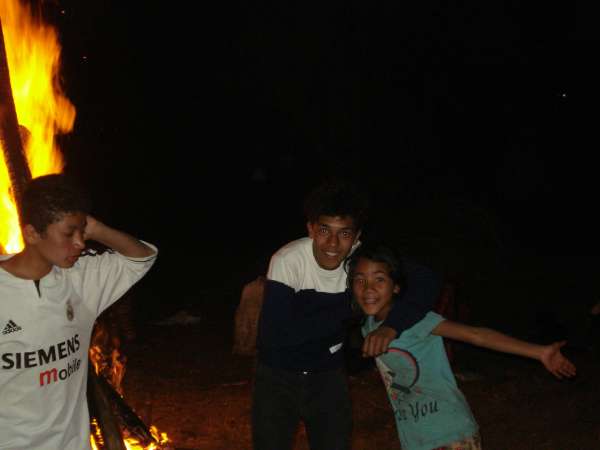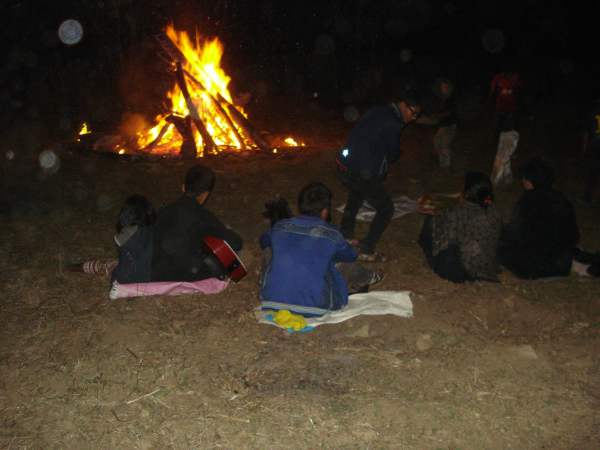 But this is what you can see on the stage, but behind the curtains there are many people working to make possible that all these initially underprivileged children have a happy childhood and a chance to learn a lot in Bhimphedi Children's Home.
On top of the sponsors, it is absolutely essential the work of many people who altruistically organizes activities to raise money for the children's home.
Do not miss what happens behind the curtains in the next post!