Written by Joana Alsina, volunteer of Bhimphedi Children's Home.
In Nepal the streets are not glazed, the trees are not decorated, the lights do not flicker night and day but even so, the 25th is a national holiday also in Nepal. So, we decided to make of it an special day for all of us, as we had already done the previous two years (2014 and 2015).
This year we organized an orientation race for all the town for the 8 groups of 3 kids from the Children's Home. The preparations took us several days. But it was fun and interesting. We learned a lot, both volunteers preparing, and children playing.
This Christmas game in groups consisted of:
1. we gave a map to each team with a cross that they should locate and go. (The original map was provided by Mònica Sans. Raquel brought the printings in A3 format from Kathmandu).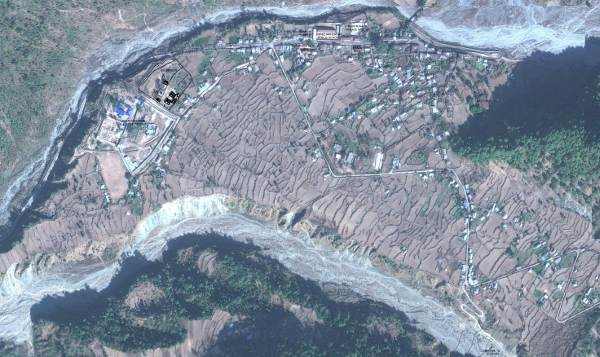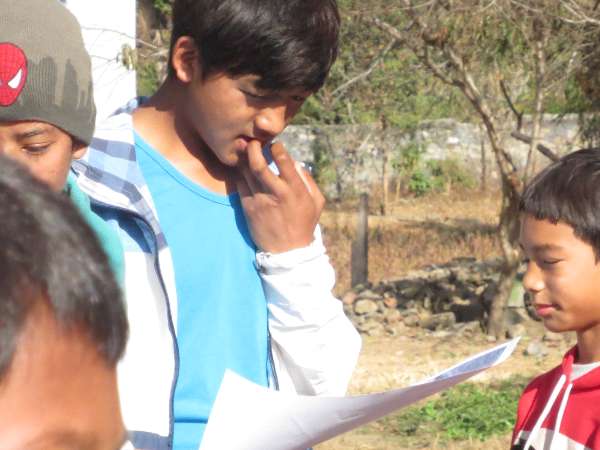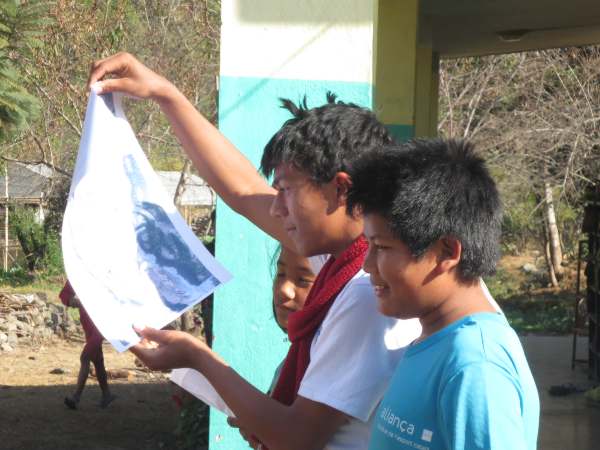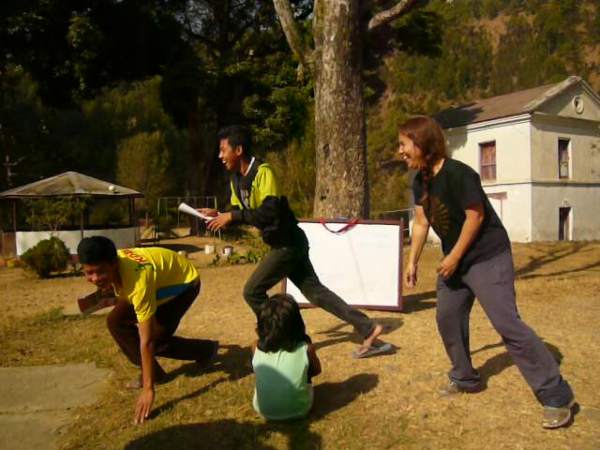 2. Once there, the three members of the group wished "Merry Christmas!" to the shopkeeper or the family they had to find and they asked if they had something for them.
3. The selected villager told to them only the beginning of a Nepali saying or proverb. The work of compiling, transcribing and translating the proverbs was done by Manisha, with the help of the other community school teachers, books and technical help from Dani. The work of allying with the villagers was also made the day before the game by Manisha (our Nepalese volunteer), with the help of Joana and Raquel, walking around the village, map in hand, to mark the selected places for the clues.
4. The group, then, had to return to the Children's Home, and write the complete sentence on the board to get up to 5 points. If they did not know the complete proverb they had to find someone to help them (and the great wild card was Maya didi, the caretaker of the Children's Home who knows all the Nepalese sayings).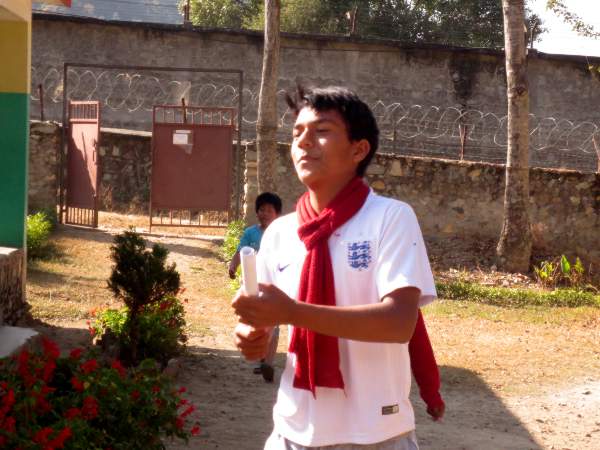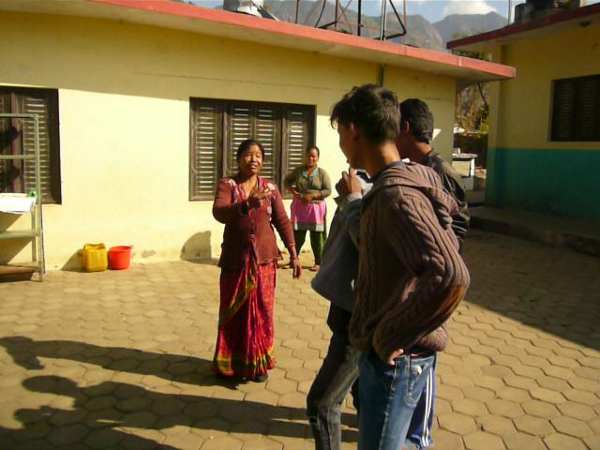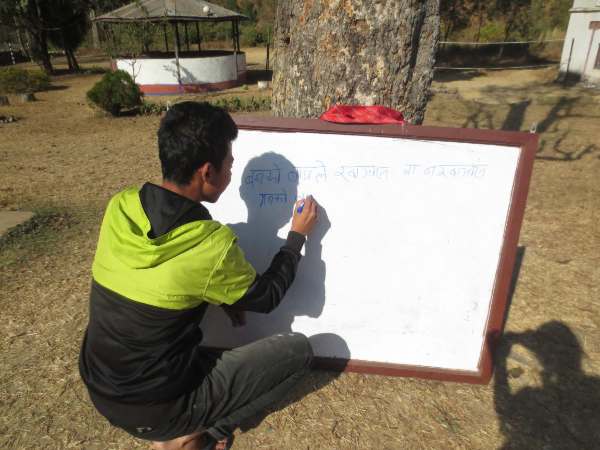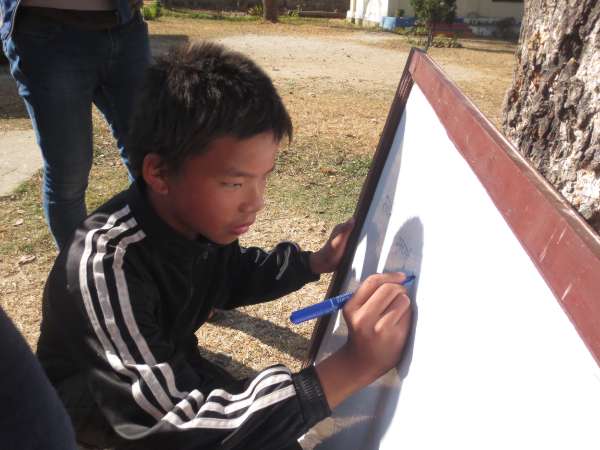 5. Once the phrase was written, the group had to invent a small representation of a situation in which that proverb could be said. 5 more points in play.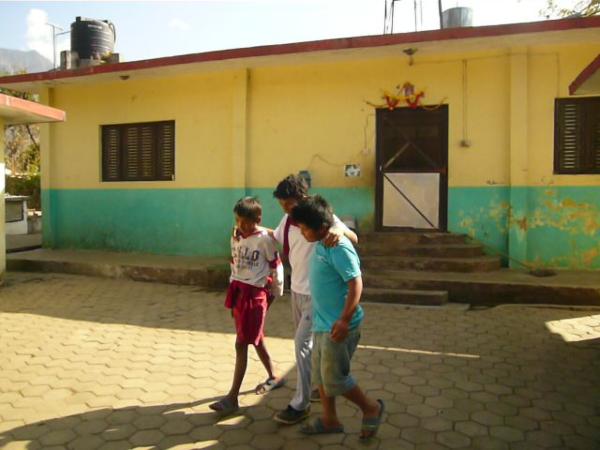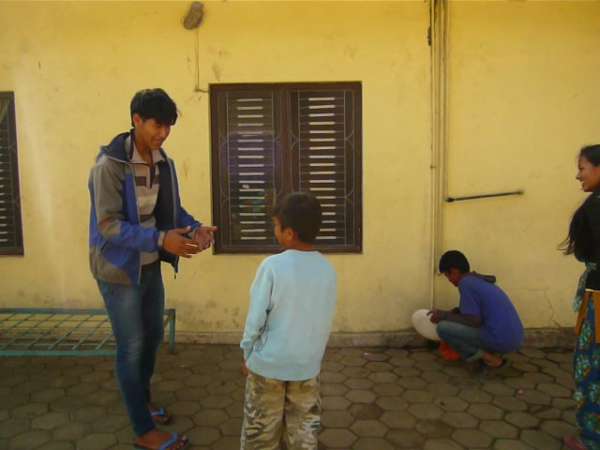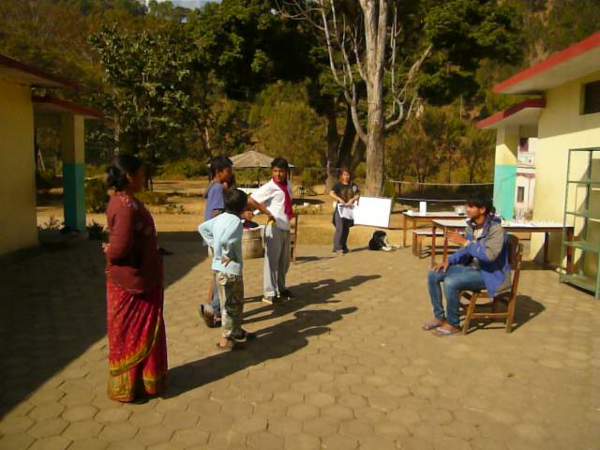 6. Once they had done these two tests a new location was made on the map and they had to go there again. Each team had to get up to 5 sayings from different places of the town.
The locations were drawn by lottery so that some groups had to go several times to Chabeli (the farthest part of the village, uphill). It was two very intense hours. Kids ended up exhausted of going up and down, and volunteers stressed of receiving so many groups with the new phrases to be checked and scored.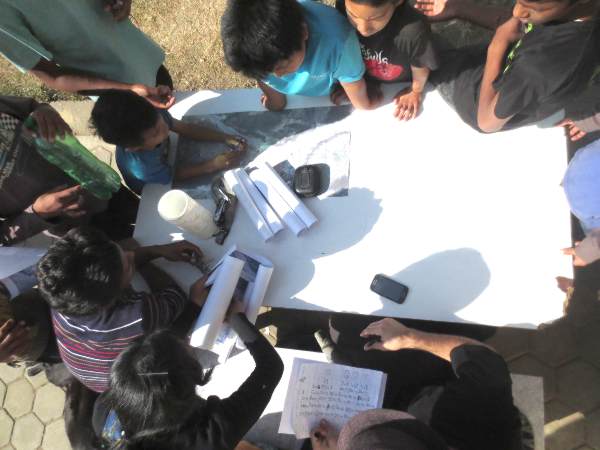 Finally, around twelve-thirty noon, we finished the game. The first three groups were asked to choose one of the three Christmas lots we had prepared.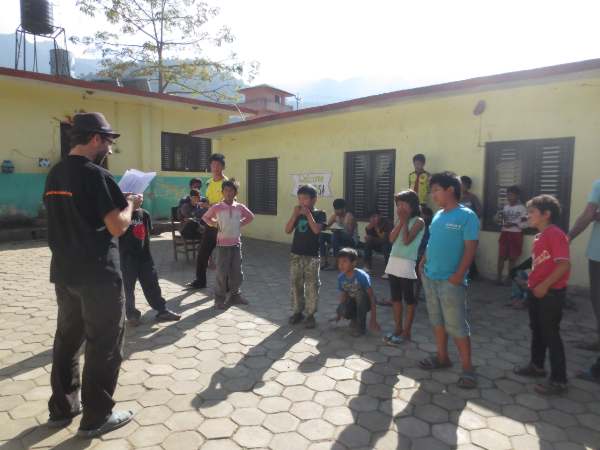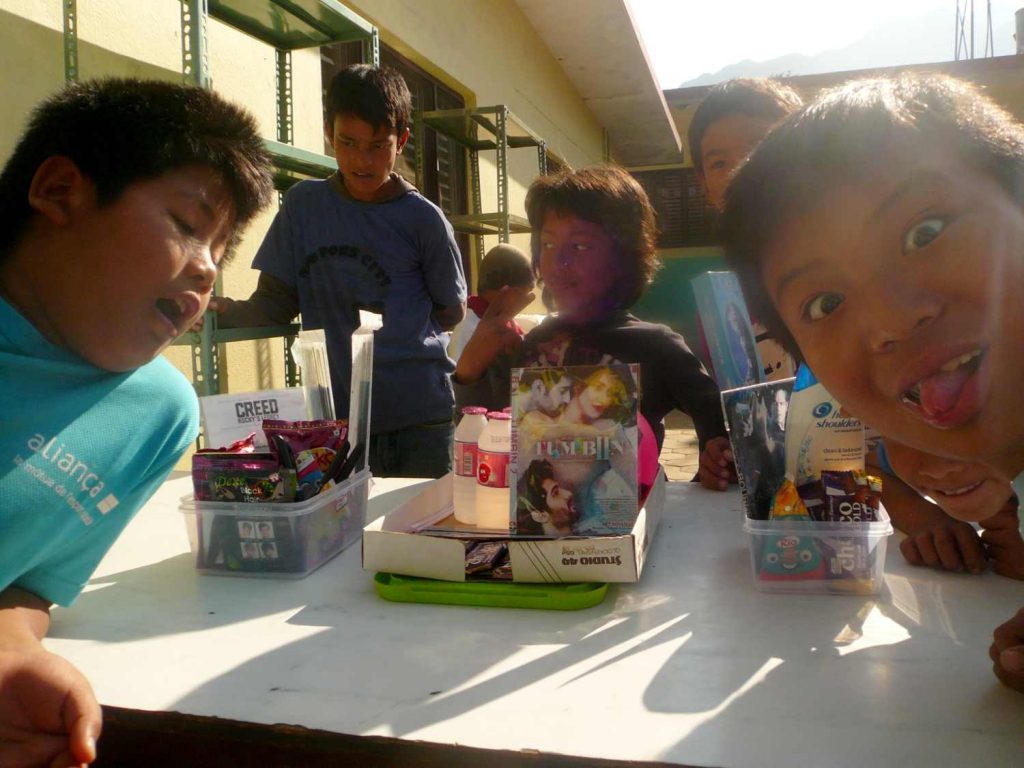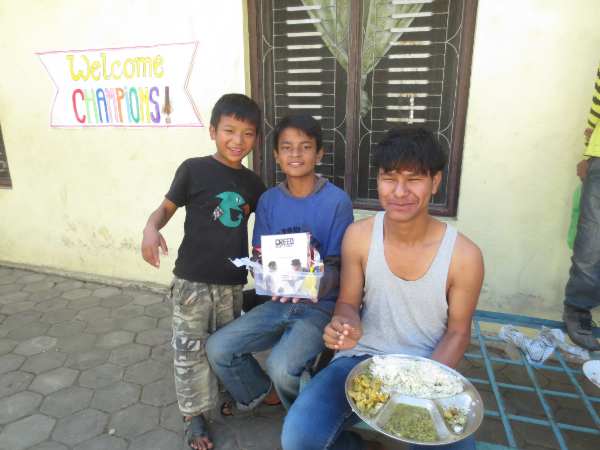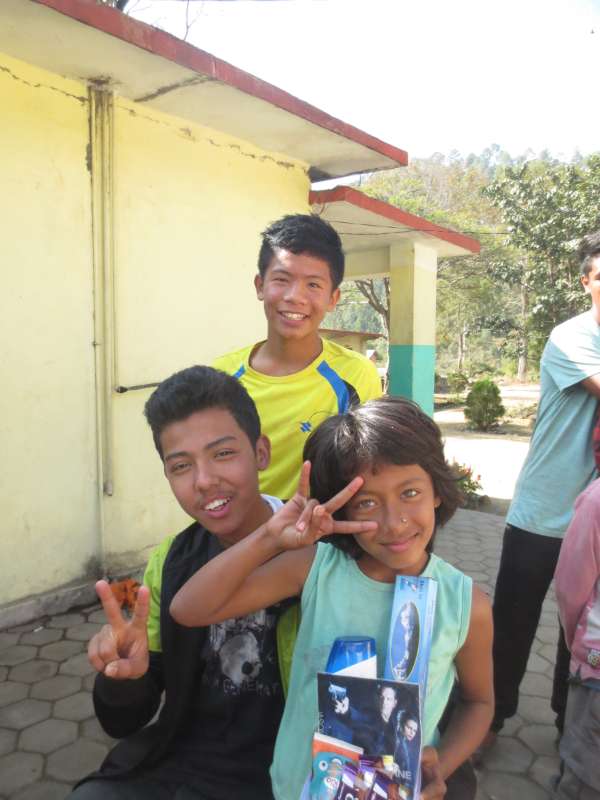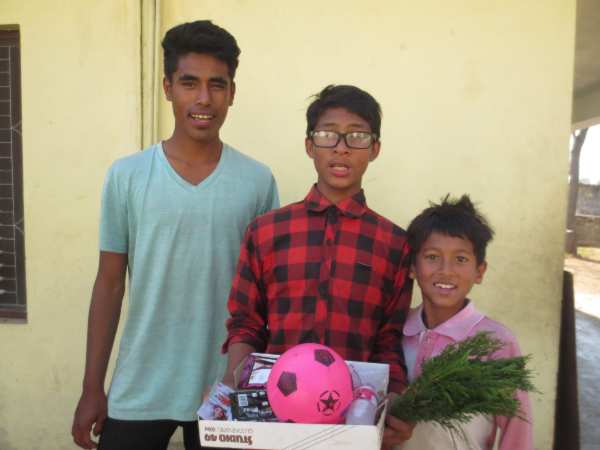 There was also a gift for all of the kids: speakers to watch movies and listen music.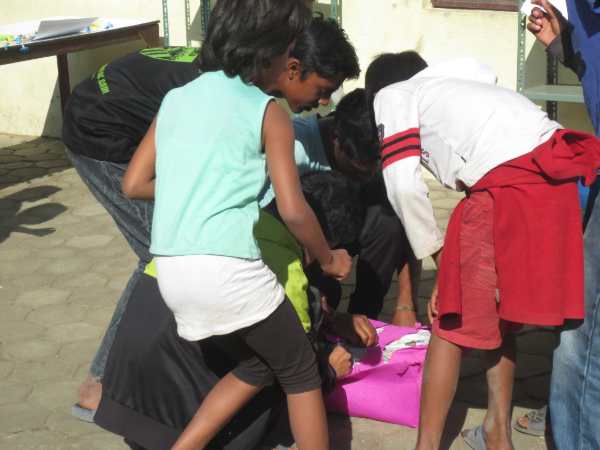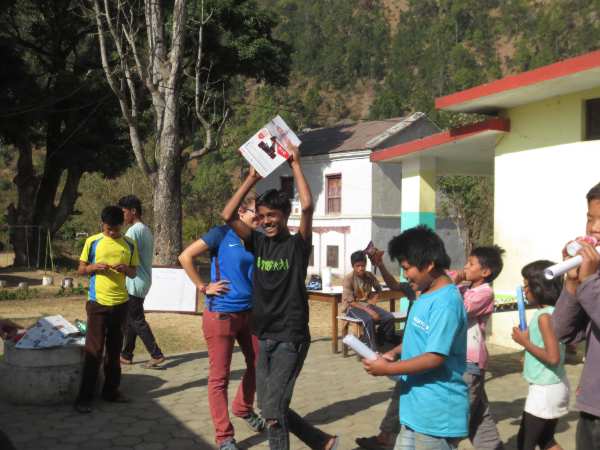 But the surprises did not end here. Kush brought meat for everyone for Christmas dinner. It was delicious! So at the end, this didn't become being so different Christmas for the volunteers, although being so far from home we were with family, with excitement and surrounded by good food.
We leave you with the 21 Nepali sayings we used for the game. Now all the kids and volunteers can already use when necessary:
Example sentence that we represent Dani, Raquel, Manisha and I:
मुखमा राम् राम् बकलिमा छुरा।
Phonetic: Mukhmā rām rām bakalimā chhurā.
Literal: In the mouth Ram Ram, in the pocket a knife.
Meaning: When someone says good things, but later in the facts he betrays his own words.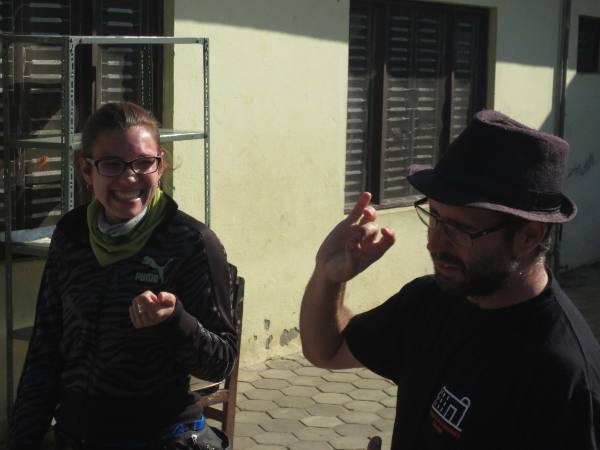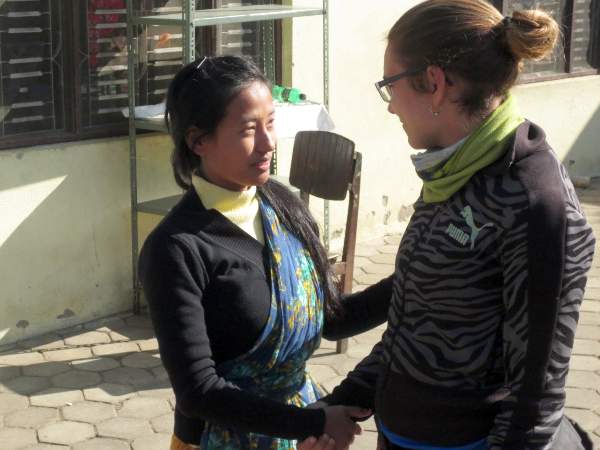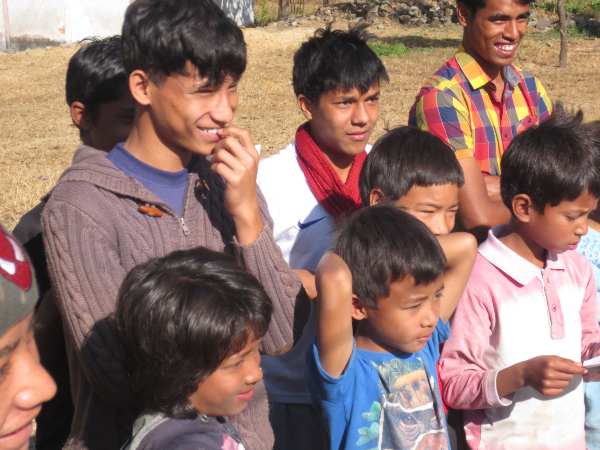 The 20 sayings the kids had to find in different locations in the village:
हाड् नभएको जिब्रो चिप्लिन्छ।
Phonetic: Hāḋ nabheko jibro chiplinchha.
Literal: Because the tongue doesn't have bone, it slips
Meaning: If we speak sometimes we will make mistakes.
वैगुणिलाई गुणले मार्नु पर्छ।
Phonetic: Vaiguṅilāī guṅle mārnu parchha.
Literal: We have to kill the bad with good.
Meaning: Even when people do something bad to you, you should do good to them.
तै रानी मै रानी कसले भर्छ कुवाको पानी।
Phonetic: Tai rānī mai rānī kasle bharchha kuwāko pānī.
Literal: If you are a queen and I'm a queen, who will take the water from the well.
Meaning: If no one wants to work, who will do the necessary things.
अचानाको पिर् खुकुरीलाई के थाहा।
Phonetic: Achānāko pir khukurīlāī ke thāhā.
Literal: The knife doesn't know anything about the pain of the cutting board.
Meaning: Who is suffering some pain, only himself can understand.
रात् भरी करायो दक्षिणा हरायो।
Phonetic: Rāt bharī karāyo dakshiṅā harāyo.
Literal: Someone who shouts all night and doesn't get anything
Meaning: When someone works hard and doesn't succeed.
एकले थुकि सुकि सयले थुकि नदि।
Phonetic: Ekle thuki suki sayale thuki nadi.
Literal: One split dries, hundred splits make a river.
Meaning: Alone you cannot do big things, but all together we are powerful.
नाच्न नजान्ने आगँन् टेढो।
Phonetic: Nāchna najānne āga:n ṫeḋho.
Literal: Who doesn't know how to dance, feels the ground irregular.
Meaning: When someone who doesn't know how to do something, blames the environment instead of accepting his own weaknesses.
आफ्नो आङ्गको भैसी देख्दैन अर्काको आङ्गको जुम्रा पनि देख्छ।
Phonetic: Ᾱphno āηgko bhaisi dekhdaina arkāko āηgko jumrā pani dekhchha.
Literal: On your own back you cannot see a buffalo; on other's back you can see even a louse.
Meaning: It's easy to see other's mistakes, but it's difficult to realize about your own.
अल्छि तिघ्रो स्वादे जिब्रो।
Phonetic: Alchhi tighro swāde jibro.
Literal: Lazy thigh, delicious tongue.
Meaning: When people don't want to do any effort, but they want to get the benefits.
मेरो गोरुको बाह्रै टक्का।
Phonetic: Mero goruko bāhrai ṫakkā.
Literal: My ox costs twelve.
Meaning: When someone is stubborn and feels he is always right, and he doesn't listen to others.
के गर्छस् मङ्गले, आफ्नै ढङ्गले।
Phonetic: Ke garchhas Maηgale, āphnai ḋhaηgale.
Literal: What Mangal does, to himself the mistakes.
Meaning: When you do bad actions you will suffer the consequences.
वनको बाघले खाओस् नखाओस् मनको बाघले खान्छ।
Phonetic: Vanko bāghle khāos nakhāos manko bāghle khānchha.
Literal: The tiger of the jungle may eat you, or not; but the tiger of the heart will eat you.
Meaning: If you are scared that something bad can happen to you, then even if bad things doesn't happen, you will not be fine.
घरको बाघ् वनको स्याल्।
Phonetic: Gharko bāgh vanko syāl.
Literal: House Tiger, Jungle Fox
Meaning: When someone is very stubborn and rude in house, but later outside when someone does something wrong to him, he doesn't dare to confront.
खुट्टा भए जुत्ता कत्ति कत्ति।
Phonetic: Khuṫṫā bhae juttā katti katti.
Literal: If feet, a lot of shoes.
Meaning: If you don't succeed in something, don't worry you will find other options.
हुने हार् दैव नटार्।
Phonetic: Hune hār daiva naṫār.
Literal: What has to happen, God can not stop.
Meaning: Noone can do anything for the inevitable events.
बुढा बुढिको झगडा परालको आगो।
Phonetic: buḋhā buḋhiko jhagaḋā parālko āgo.
Literal: The fight of husband and wife is like the fire of hay.
Meaning: When a husband and a wife argue, they cannot be angry for long time; so others should not interfere.
जसले मह काट्छ, उसले हात् चाट्छ।
Phonetic: Jasle maha kāṫchha, usle hāt chāṫchha.
Literal: Who cuts the honey leaks his hand.
Meaning: Who makes labor can collect the fruits.
बादरको हातमा नरिवल्।
Phonetic: Bādarko hātmā nariwal.
Literal: The coconut is in the monkey's hand.
Meaning: When someone does not take care of something, so it may break soon.
१२ छोरा १३ नाति बुढाको धोक्रो काधँ माथी।
Phonetic: Barhā chhorā terha nāti buḋhāko dhokro kādh: māthī.
Literal: Twelve sons and thirteen grandsons, but the heavy pack is on the old man's shoulders.
Meaning: When someone, even being surrounded by many close people, he/she doesn't get any help when needed.
एक हातले ताली बज्दैन।
Phonetic: Ek hātle tālī bajdaina.
Literal: One hand cannot clap.
Meaning: We should help each other.