This week we had a visit to make us laugh without stop. A troop of red noses came to make a tour Bhimphedi and Hetauda: the "Trup de Nassos".
The first show was at the community school Aadhar Bhim where the kids of Balmandir study primary level. Although at first the performance was only for the children and teachers of the school, the laughter that could be heard from the main street called many curious villagers to join to the public as if they were another kid.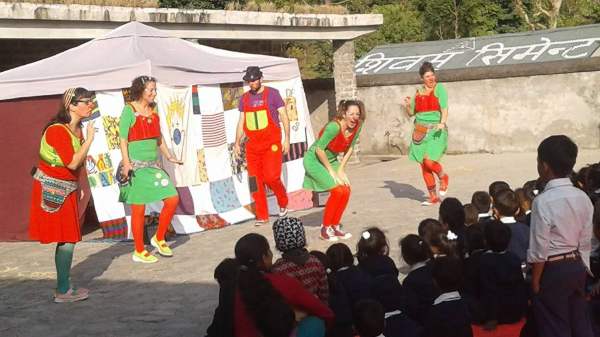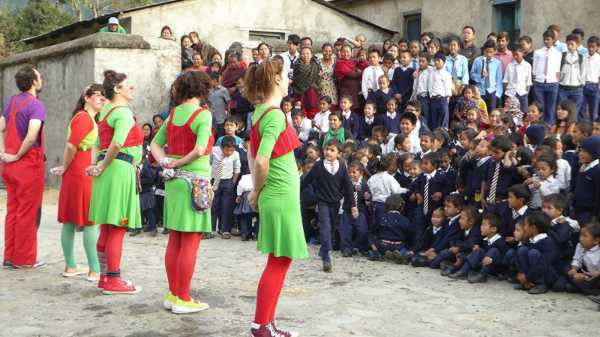 The clowns after finishing the show wanted to make a new one, but it was already dark and the following events were organized only for the next day in Hetauda. The performances were very special in Hetauda next day. The first performance was in the special education unit "Imagine" (if you want to know about this wonderful project founded by Aina Barca, please visit their website or Instagram). The second show was in the children's home Disabled and Helpless Child Rehabilitation Center.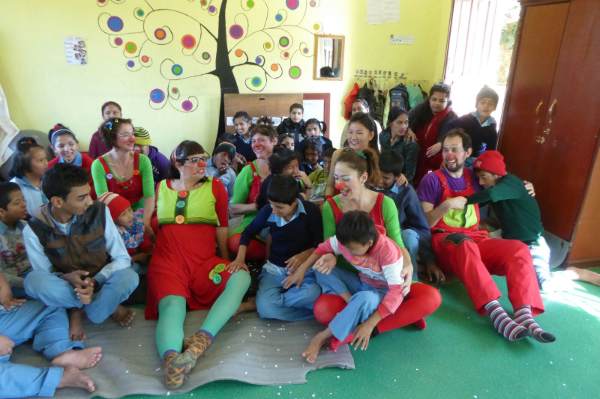 For the third and final day of the tour in Makawanpur district, the Clowns came back Bhimphedi and did a show that closed their tour in Nepal (after 17 shows). The last show was in the public school Suping where children are doing exams this week. The show made them laugh and relax before the exam. Hopefully that helped them to perform better!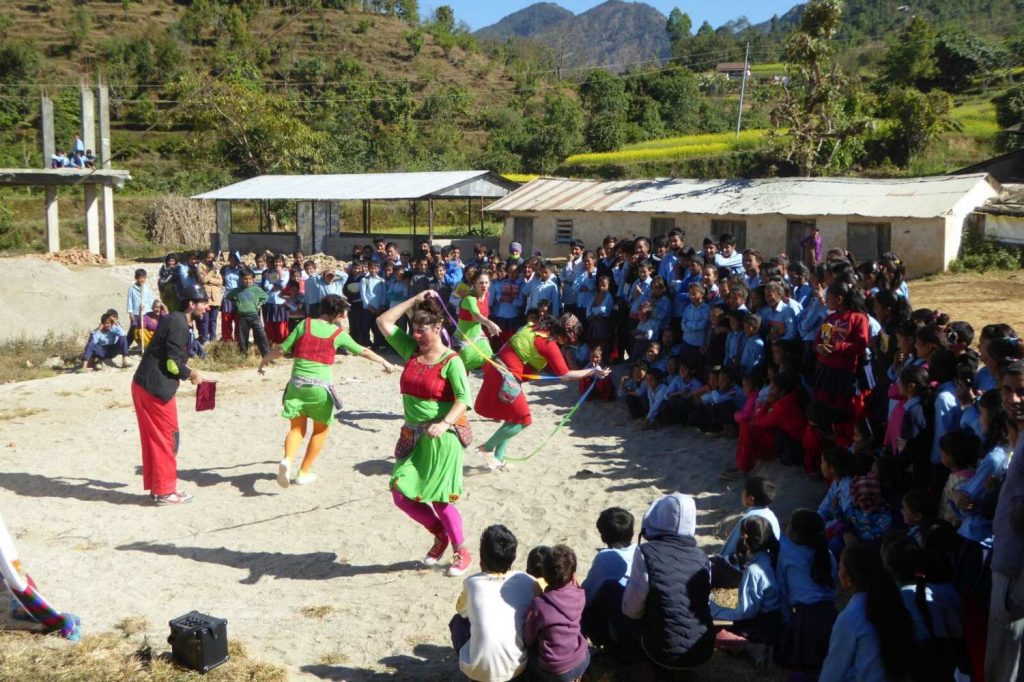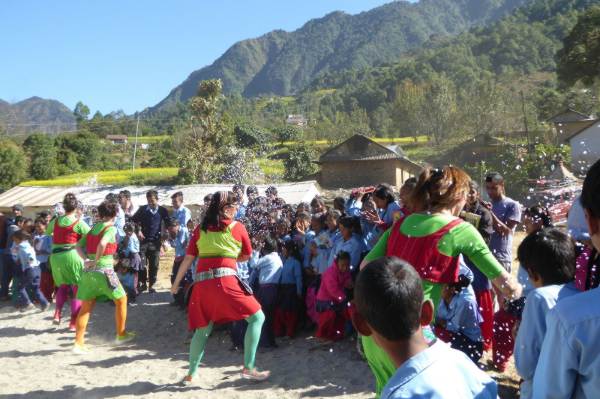 This is not the first time that we have funny visits. We can remember the visit of the Clown Magi and the recent visit of the entertainment group Atrapasomnis. And nobody in the town can forget the visit of a funny magician who came to the town to show the most wonderful magic, Magic Andreu, who visited us in 2013 and 2014. He performed without resting in Bhimphedi and Hetauda, in children's homes, schools, on the same street and even in the state prison of Bhimphedi.