Written by Joana Alsina, volunteer of Bhimphedi Children's Home.
Saturdays in Nepal children do not go to school. Saturday mornings, in Balmandir, we make the common tasks. One group prepares the snack, another helps in the kitchen garden and the last one cleans deeply the kitchen. Saturday afternoons we have free time and the kids play, bath, use the computers…
The smallest kids wanted to go to the hills and after lunch we decided it was a good time to go for a walk. The kids of secondary level had to study for exams, so they couldn't join. With Manisha, Xavi and all the kids from the primary community school we left Balmandir at three o'clock. Our destination: the big pipe of the hydroelectric plant. It has been a long time that they had not gone and some of them, as Purnima, Samir and Sarita had never been there before.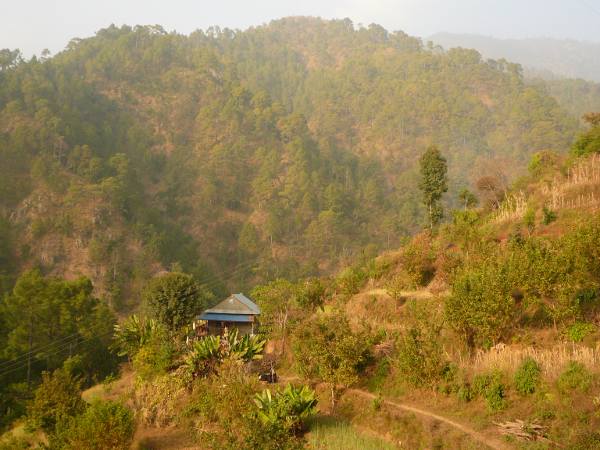 We climbed up to the peepal tree and we stopped, as we always do, to admire Bhimphedi's view. Some of them climbed up to the tree but they quickly came down because they wanted to reach down to the river.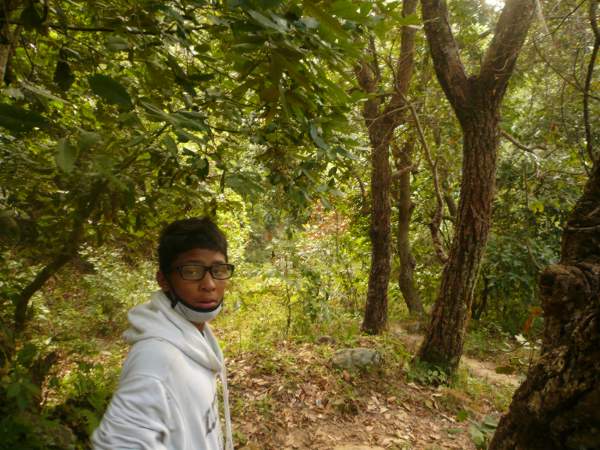 We continued our way, the kids went faster than us because we stopped often because Sumit was teaching us many of the plants that we were finding on the way. Chestnuts, ferns… When we reached down to the river we found the kids fishing, with the hands and feet inside the water. But this time the prays were not small fish but crabs. A pity that Tonyo has already gone because we would have done a tasty rice.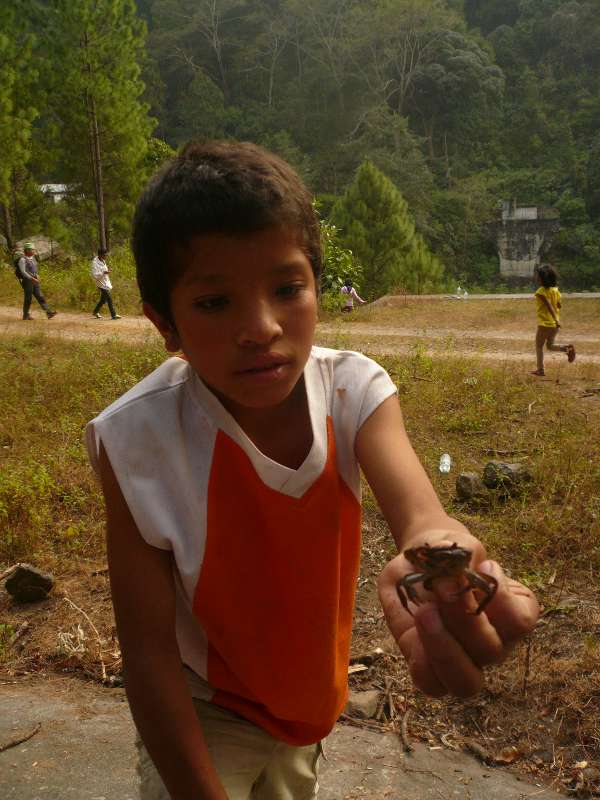 Crossing the river we found soon the huge pipe and began to climb the stairs.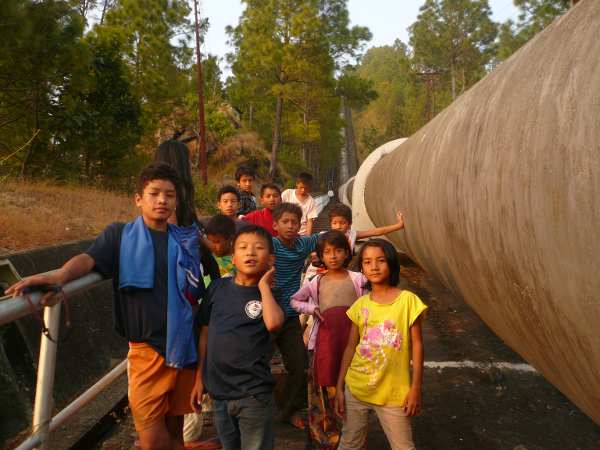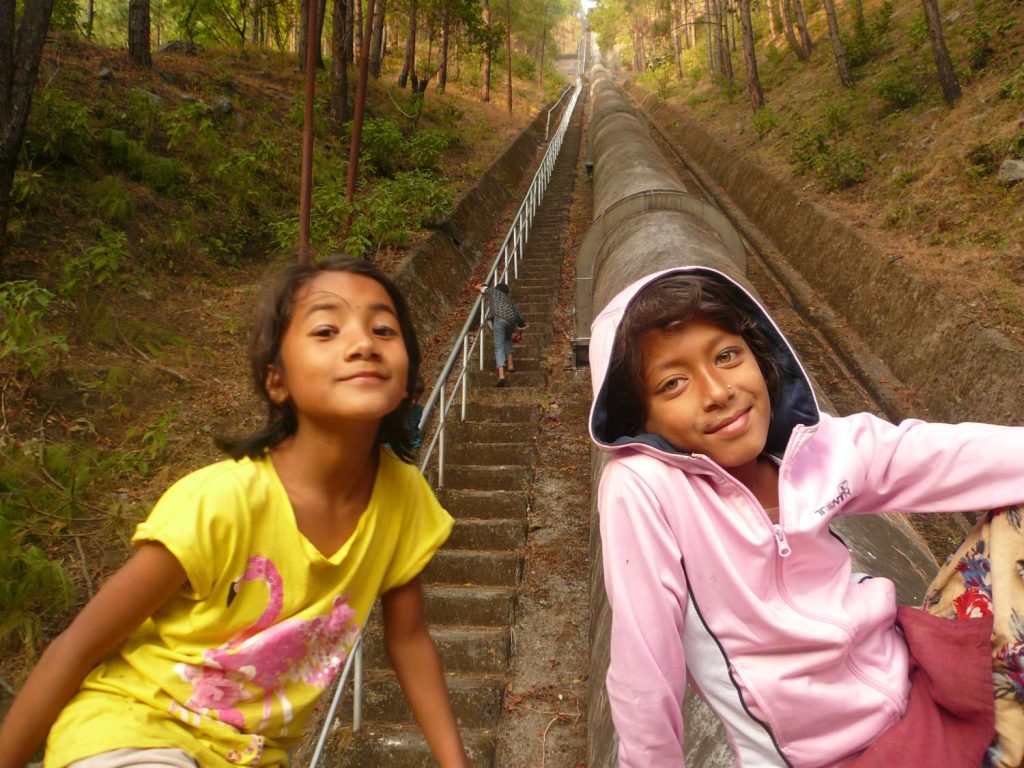 Some kids were counting the stairs (while they were telling us that there were 1100 to reach up), others were making music with the echo of the tunnel and the most brave were climbing uphill without using the stairs. When we had reached almost three quarters of the way we realized that it was getting late, and we decided to return at home.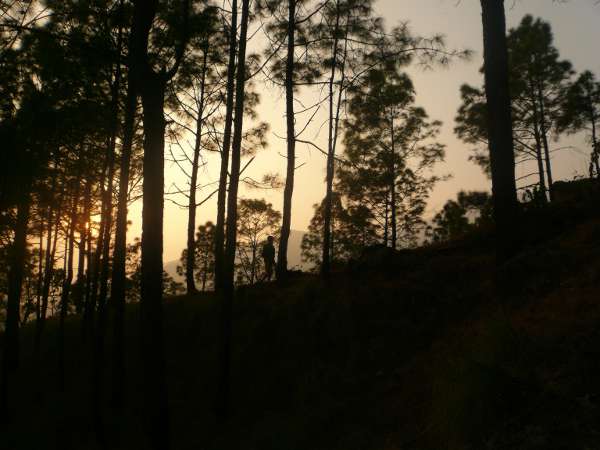 The descent was faster, especially for the kids who run stairs down. When we reached to the foot of the huge staircase we found the kids playing. With plastic bottles they had made sleds and they were racing. And some of them finished with holes in their pants…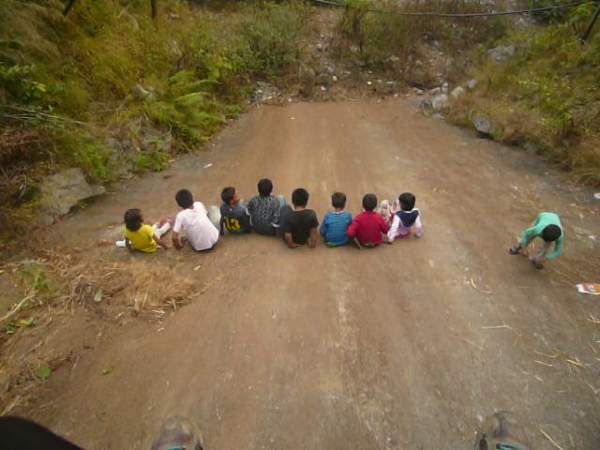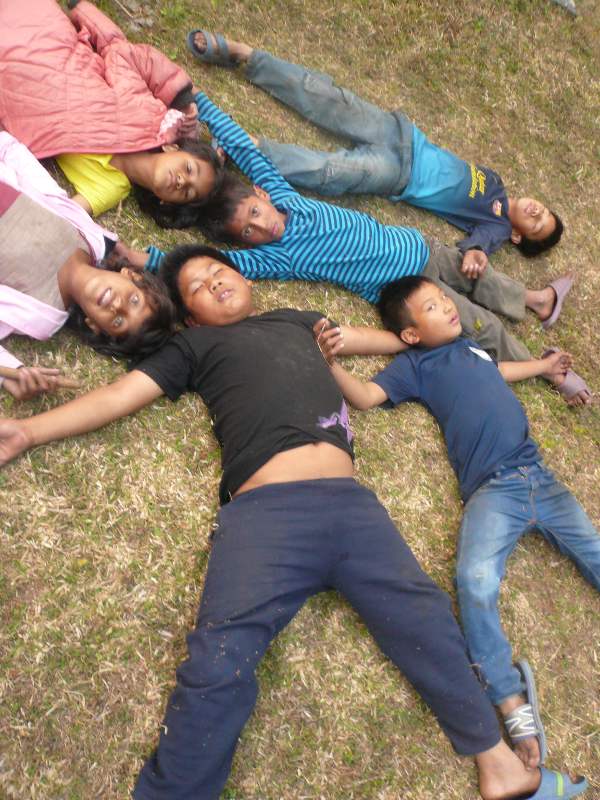 The way back was very fast. We did not stop to see plants or to catch fish or crabs. When we were descending the sun was setting and when we arrived to Balmandir where the dinner was ready.