Written by Joana Alsina, volunteer of Bhimphedi Children's Home and coach of the Bhim Aadhar Football Team.
This Friday was not a regular Friday. The community school students finished classes earlier because they had to prepare a inter-school football competition. At twelve o'clock, players and spectators went to the football ground. We did not know how many teams would be in the ground but finally all of the expected came; Suping's team, Dorsing's, and the team of the public school of Bhimphedi and ours (the Bhim Aadhar). Each school had selected their best players from primary level.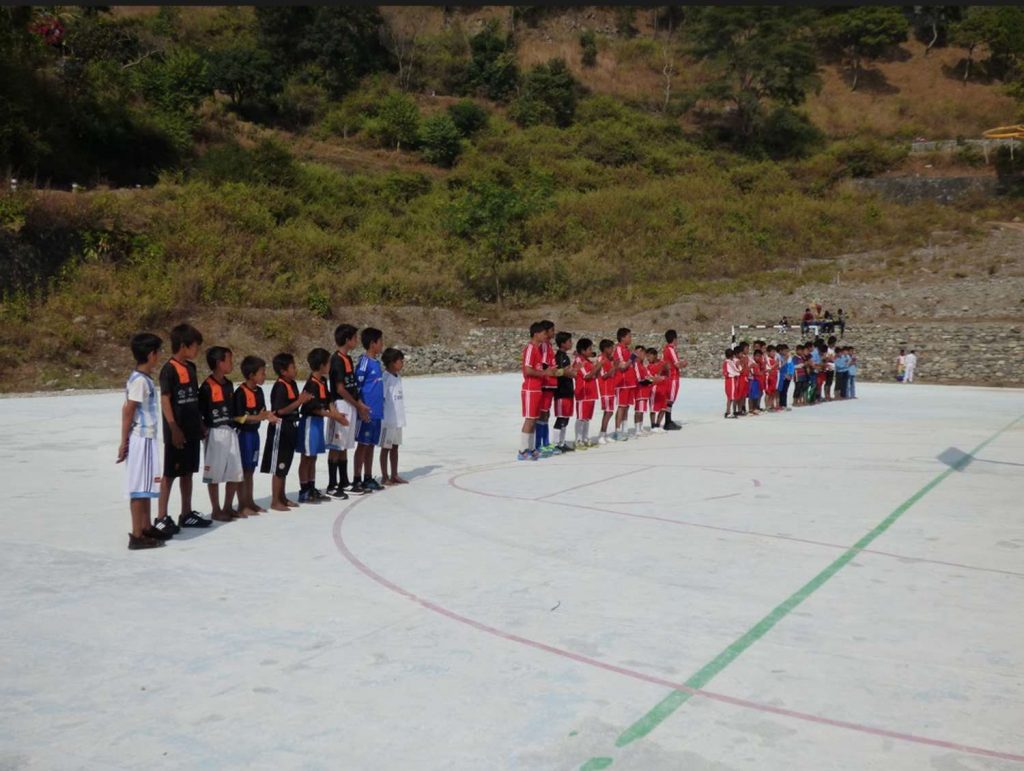 Bhim Aadhar school had chosen 7 players from Balmandir, so we were very happy. The lineup was:
1- Sushil Thapa Magar – Keeper.
2- Sumit Bhandari – Right wing
3- Bishow Rai – Central defender.
4- Ramesh Thami – Forward
5- Raju Thapa Magar- Right wing
6- Santa Jirel – Midfielder
7- Bishnu Mandal – Forward
8- Bishal Mijar – Left wing
9- Aakash Tamang – Left wing
Seven students were playing from the beginning for each team. Every team had two extra players but only two changes could be made during the match, therefore many of the kids ended up breathless. After making the warming up and speaches the crossings were decided.
The first match was against Suping. This team also wore red shirt  (like ours), so it would had been difficult to distinguish them if it was not for the size of the kids. The physical superiority gave results quickly and in the first part Bhim Aadhar school had scored 7 goals. In the second part we made some changes. We gave rest to some of our best players and the match was not so unbalanced. First victory by 11-0.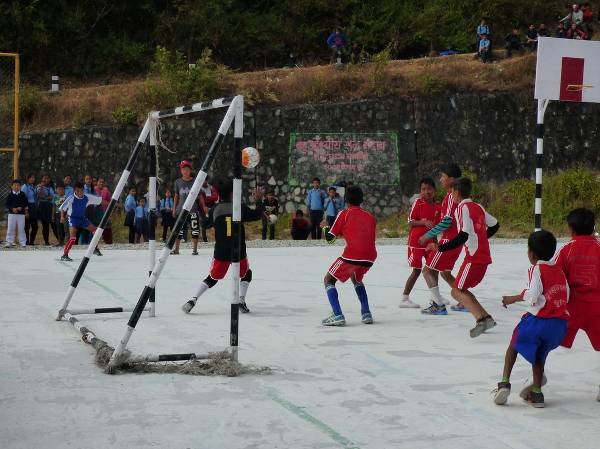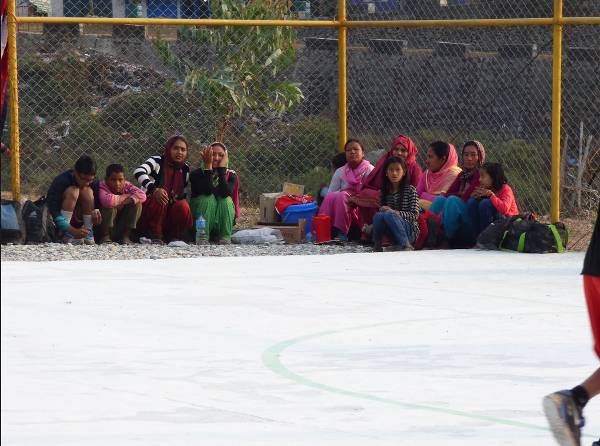 The next match was between the public school of Bhimphedi and Dorsing. The game was very intense and balanced. After half an hour of game still the result was 0-0. But finally the organizers decided to disqualify Bhimphedi's public school because they had used some elder players than allowed. Thus we already had rival for the final; the Dorsing team.
The final began with great intensity. Both teams wanted to win. The first part was very balanced. Bishnu opened the score and few minutes later Ramesh scored again. But the calm did not last long, since Dorsing shortened distances in a stop ball shot.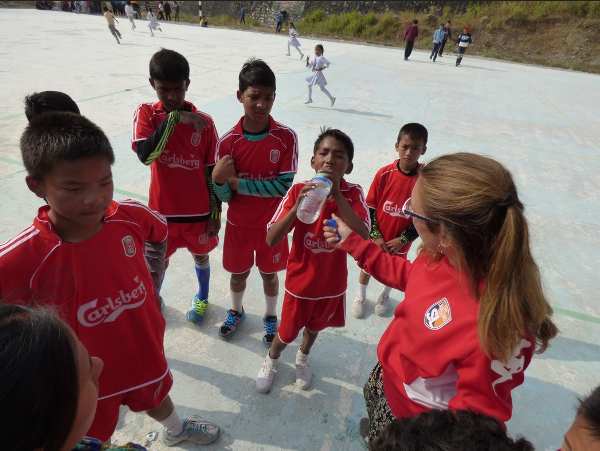 Despite this goal the guys did not lose strength. Our keeper, while refusing a long ball, scored directly to the other goal, it was astonishing and all the fans widely celebrated it. From that point the match was not balanced again, and the final result was 6-2.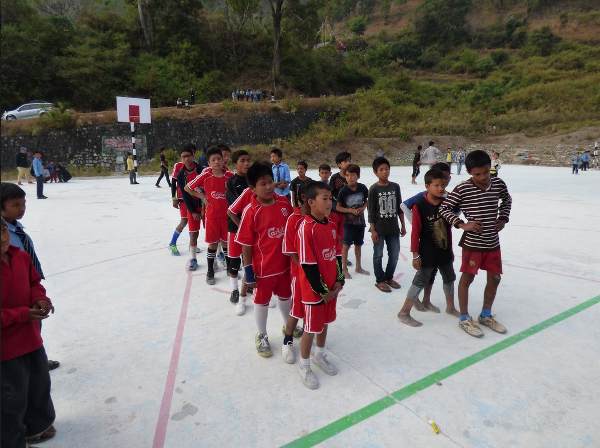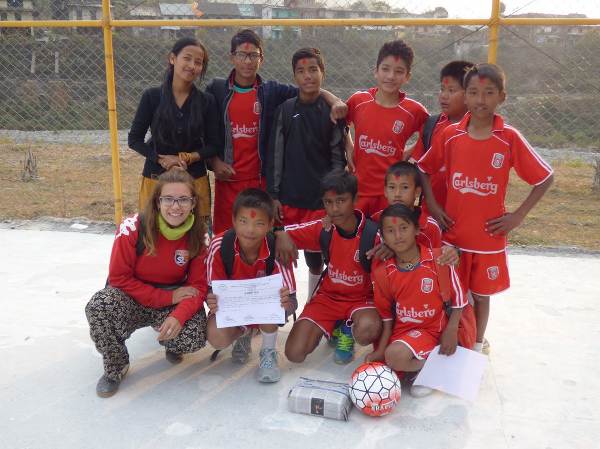 Once the match was finished, players and supporters of Bhim Aadhar left singing and celebrating the victory until Balmandir, where a good reward was waiting for us; a CREMA CATALANA  prepared by Tonyo!