Written by Sergio Rodriguez, Bhimphedi Children Home Volunteer:
Today we thought that going out together to enjoy nature and give us a daring bathing in this sunny winter day was a good way to spend this holiday for small kids of Balmandir (the big ones have still class). We hike to a nearby river in Dhorsing. Start recruiting!
All the kids are scattered on the playground and many are reluctant to leave the comfort of their daily entertainment, such as spinning top, I tried to pass on the desire shouting "Who wants adventure"? Finally, we got a good group (almost all) and we set out of our way.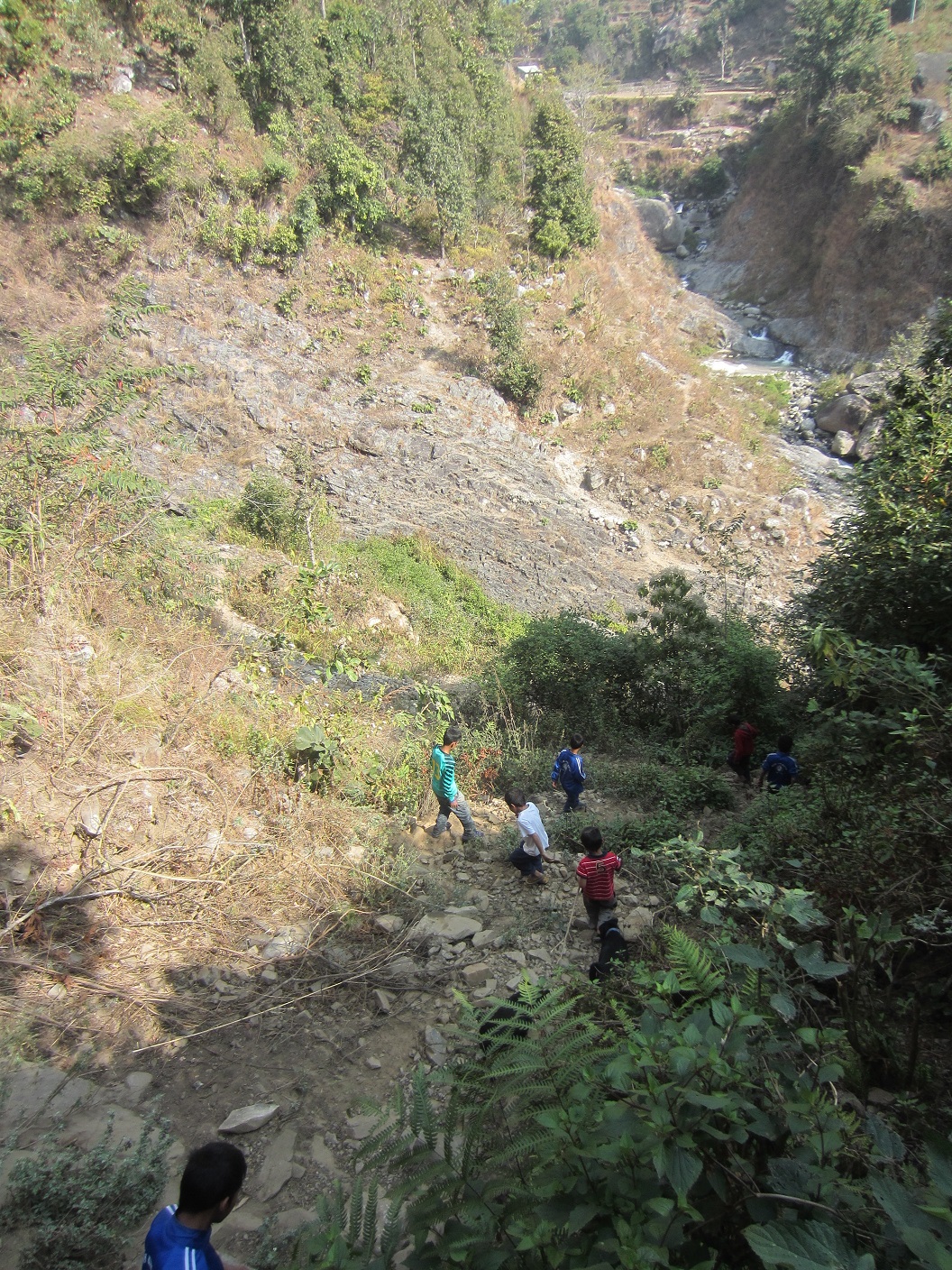 The trip was fun and entertaining for the team with an unexpected union of a goat that has followed a good stretch, battling with the two dogs from Balmandir, who also made the entire trip with us. After crossing the yellow bridge of Dhorsing we entered to the jungle trails to get into the river. Frozen water and small waterfalls received us and we have had a very good time playing in the sand and getting our feet wet.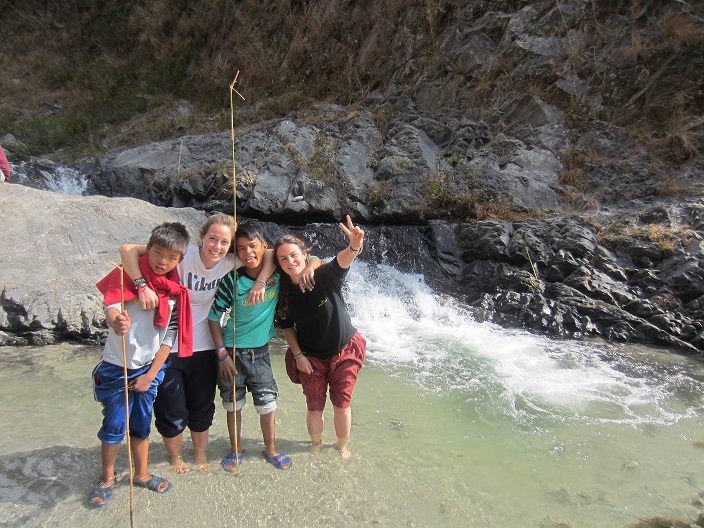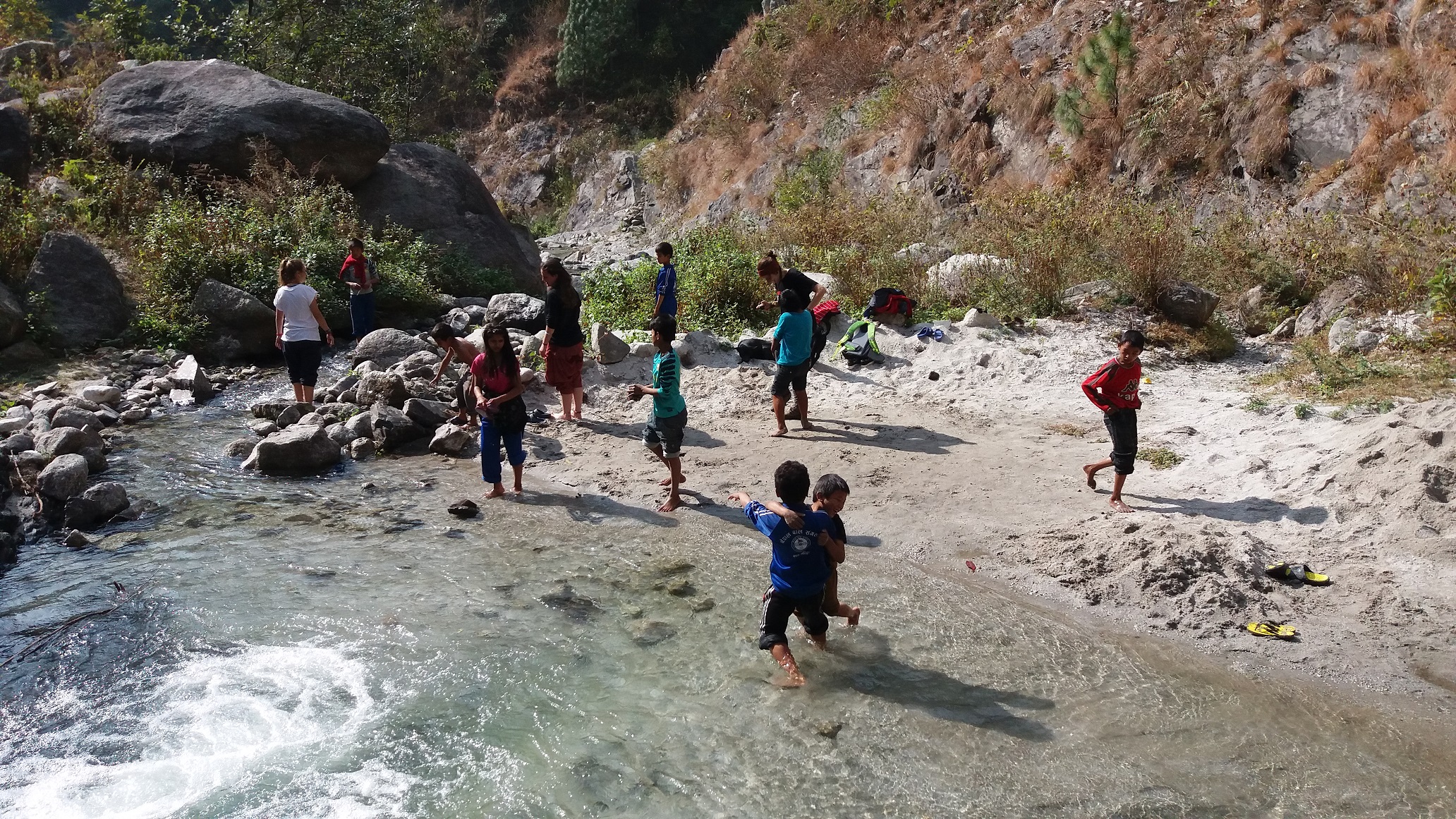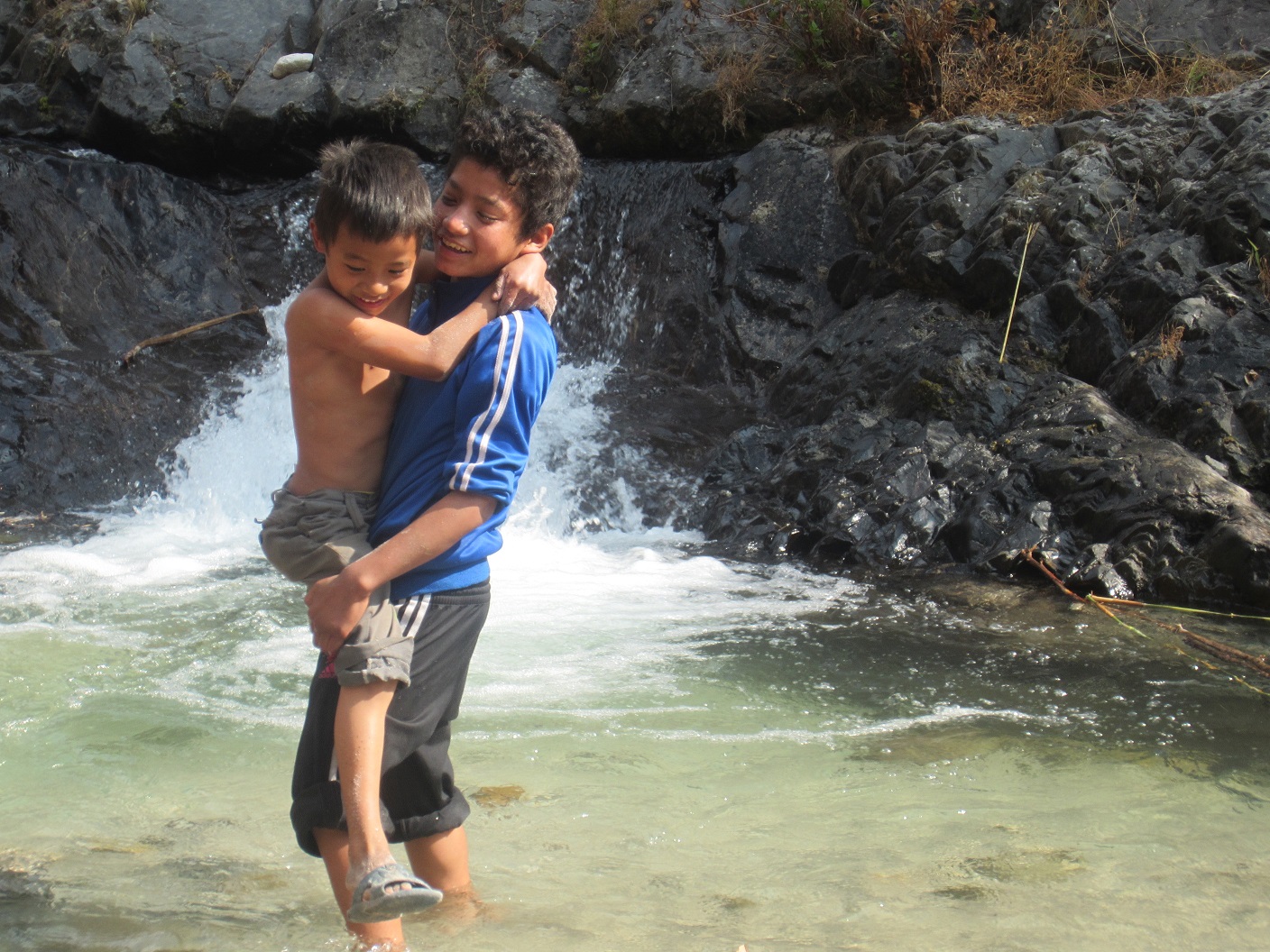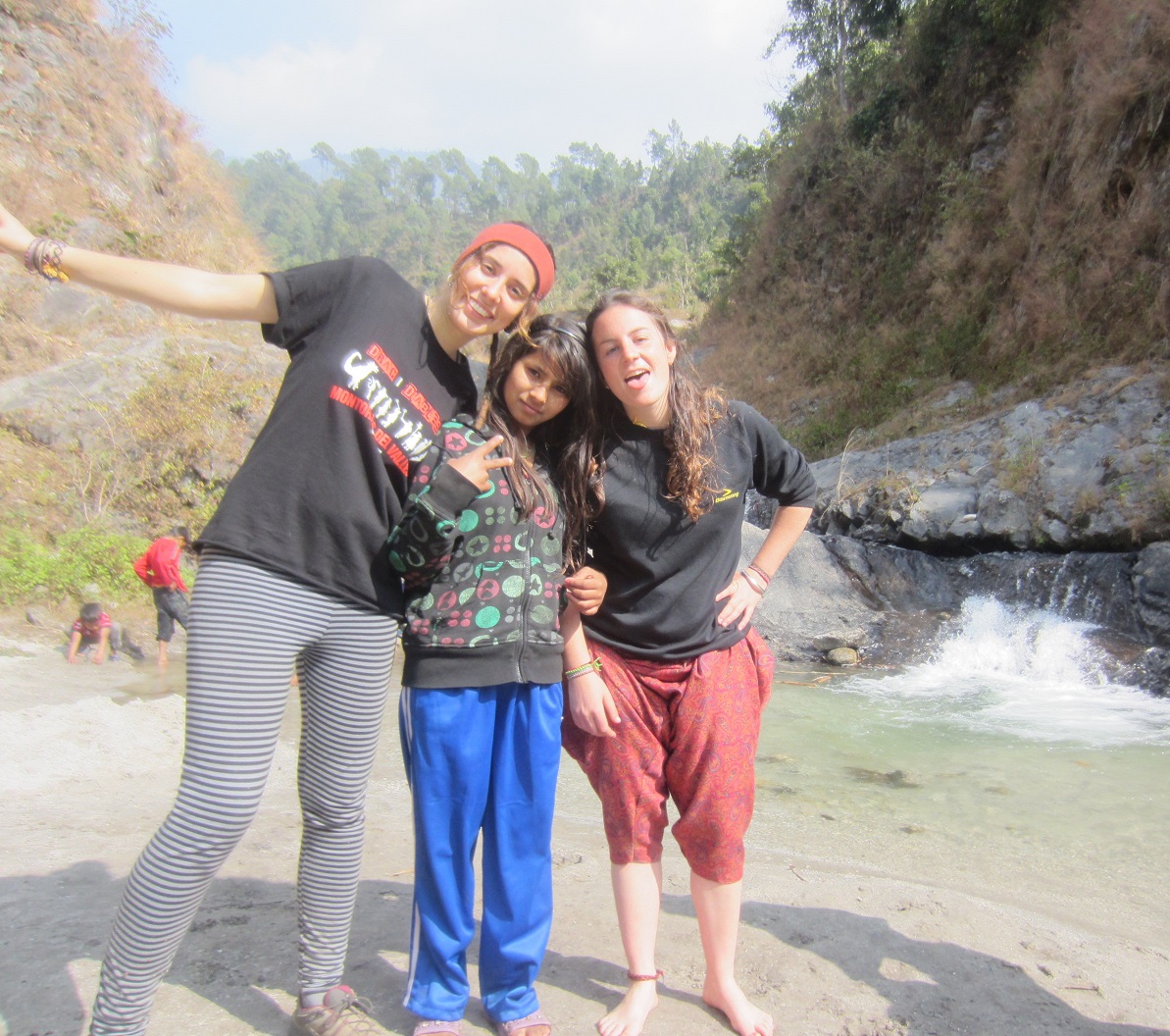 The return was tiring and a bit more difficult. The group splited into two because the first group went to a wrong way. The second group waited in the bridge eating some snacks. Tired but happy at the same time we made our way back looking forward for one thing: dhalbat. The feeling of having used great the last four hours with laughs and good moments.
The kids show great agility, orientation, domination of territory, knowledge of the environment and even creativity in creating tools and "toys" with different things they have been found along the way. They are amazing!