Written by Daniel Roig, coordinator of the Children's Home
In Bhimpehdi 2017 has had a big start, meteorologically speaking. It was already three months since last rain drop, when the rainy season ended on September. But on 1st January, it rained and hailed a little bit. But that was nothing compared to what awaited us the next day.
After a sunny morning as usual, at one and a half without any warning it became cloudy in a second and it began to rain, not just rain, hail also. Two hours nonstop prevented classes to run because all schools have roofs made of metal and are very noisy. Many orchards were damaged, such as the beans.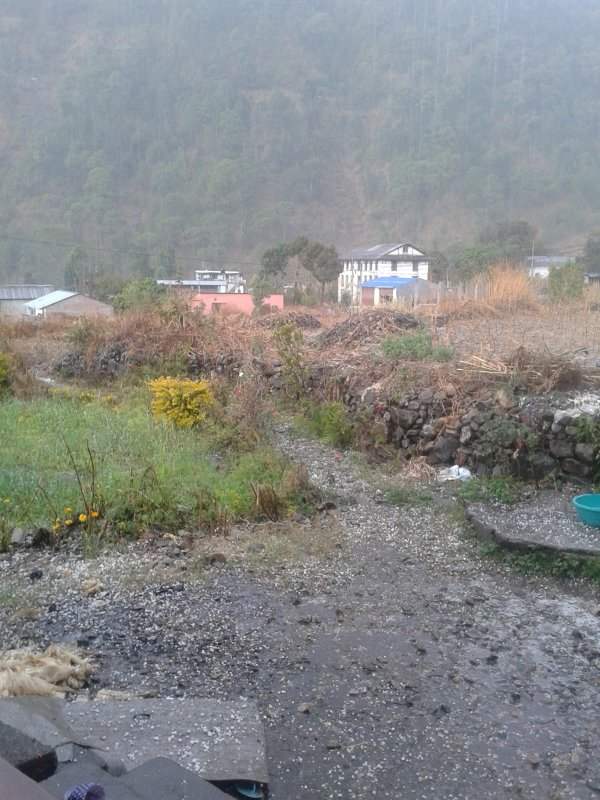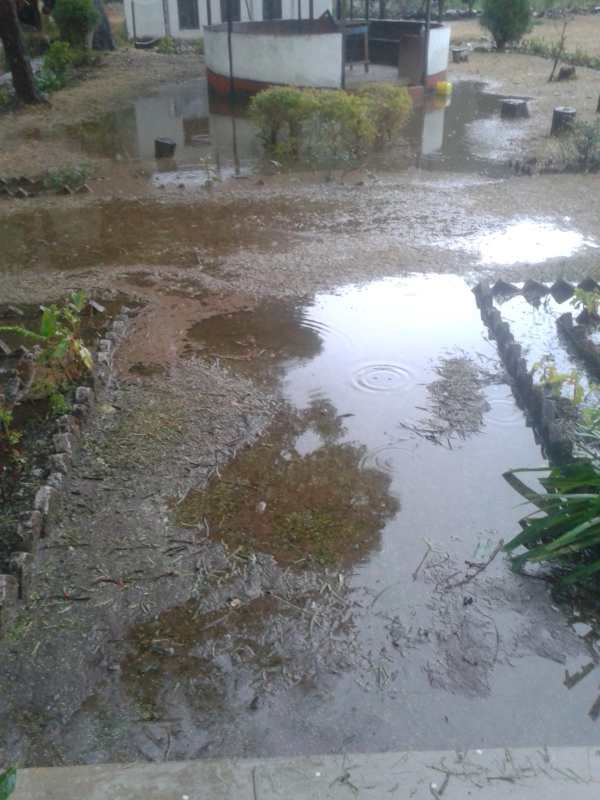 But we were worried about whether our greenhouse endured the bombing of stone ice. So as soon as it stopped raining all children went to look at the greenhouse, and found that it had held very well, and also, it kept a pleasant diversion on it. Piles of stone that was waiting for the kids to be harvested and converted to the "snow" man of Bhimphedi!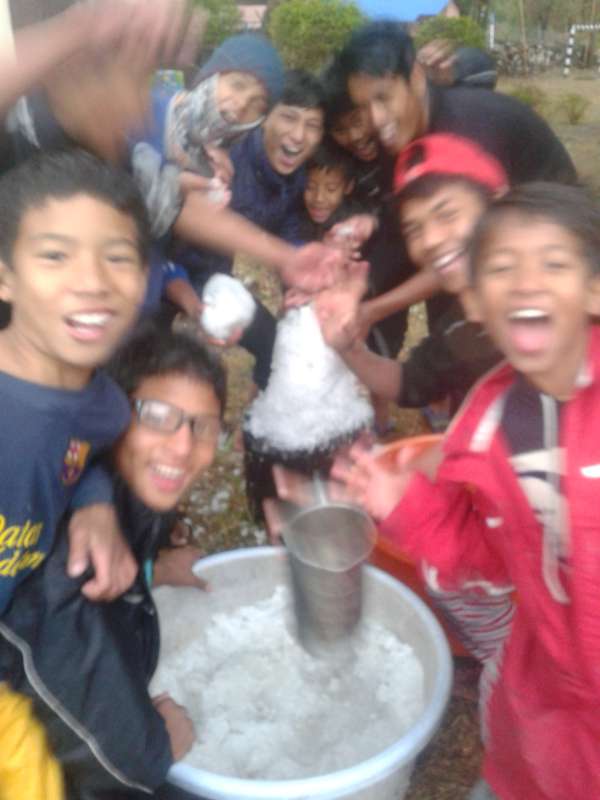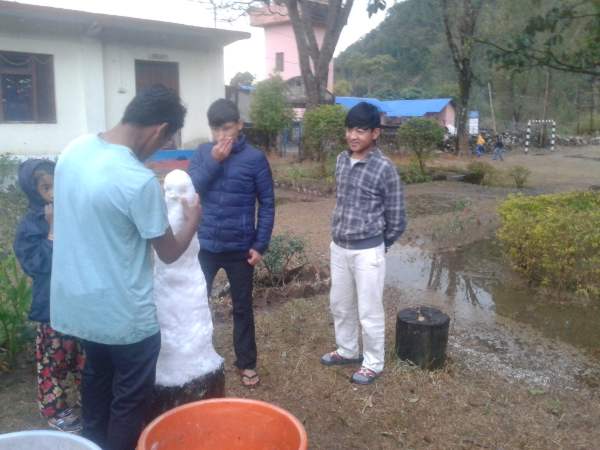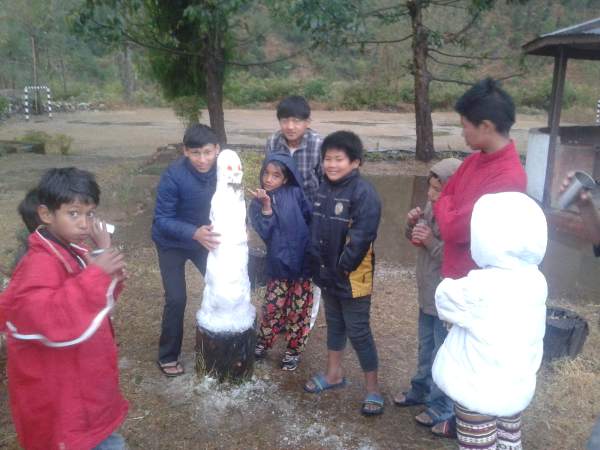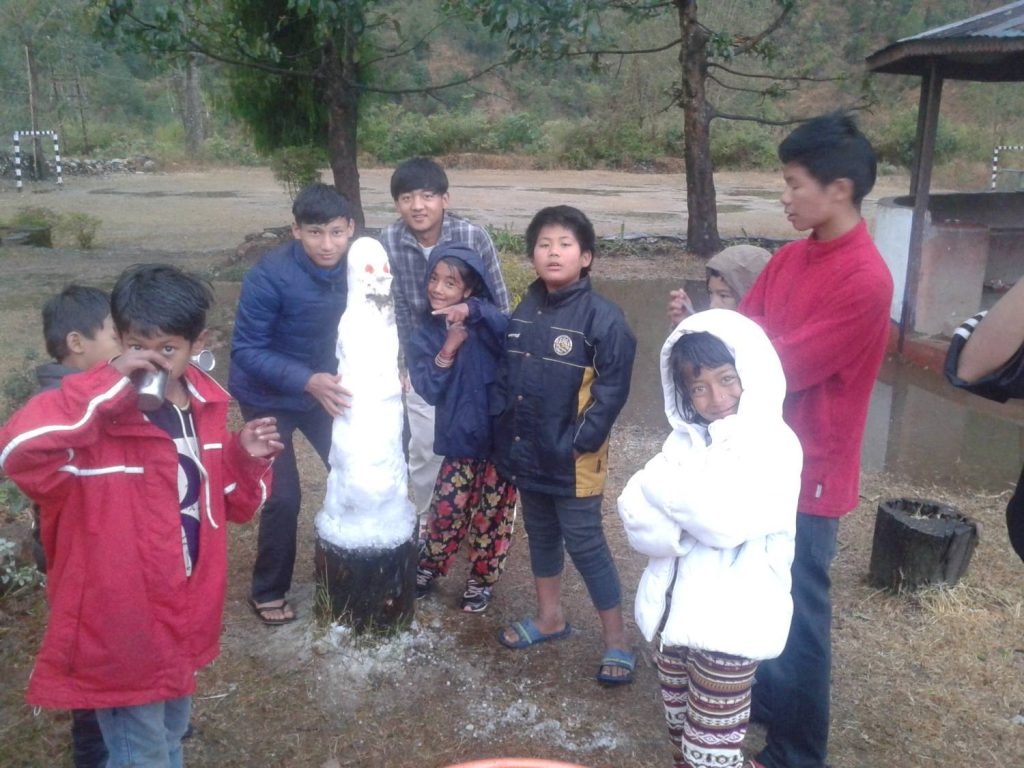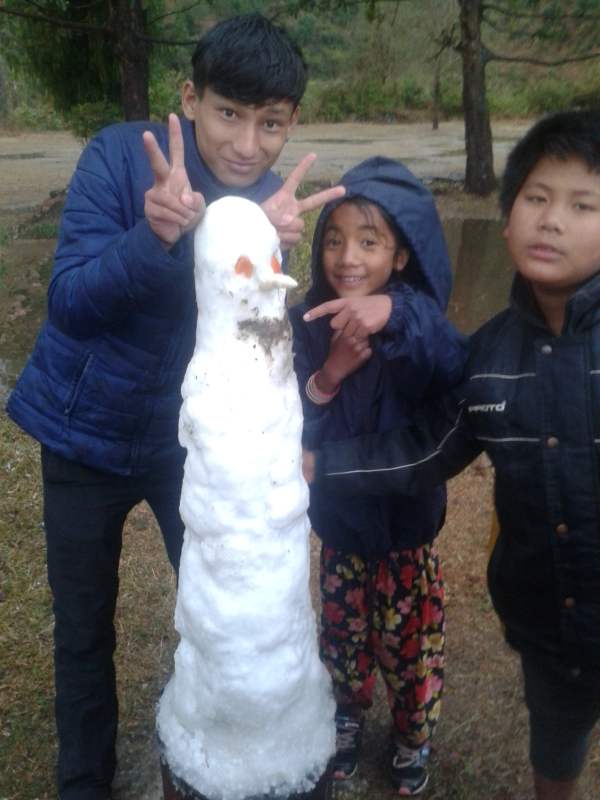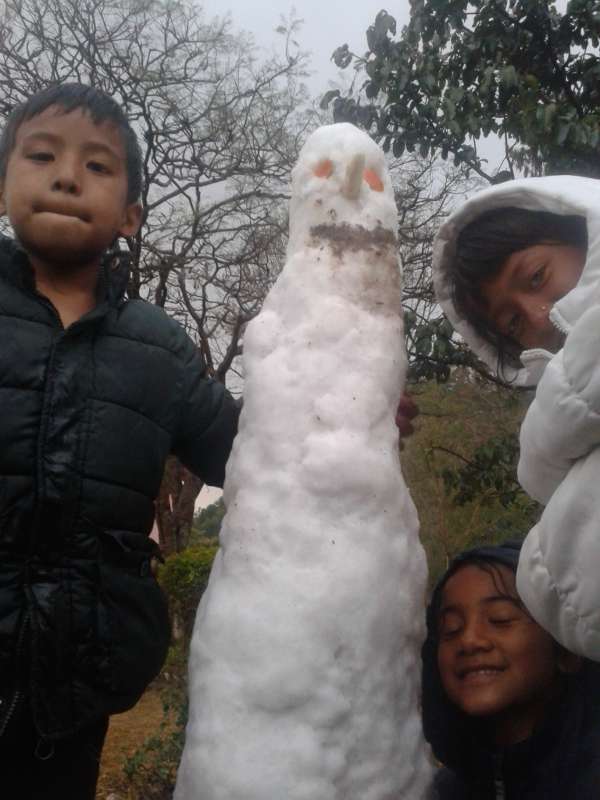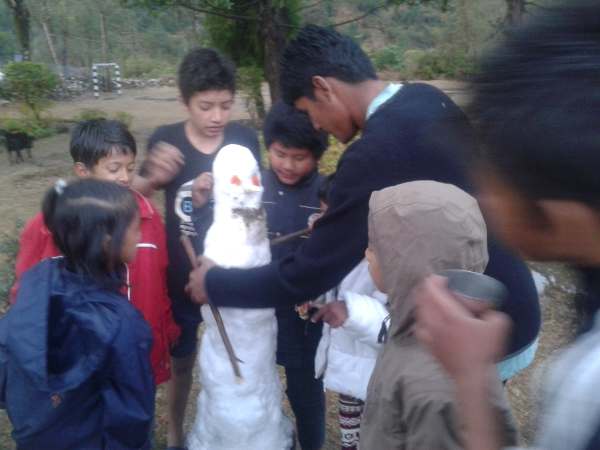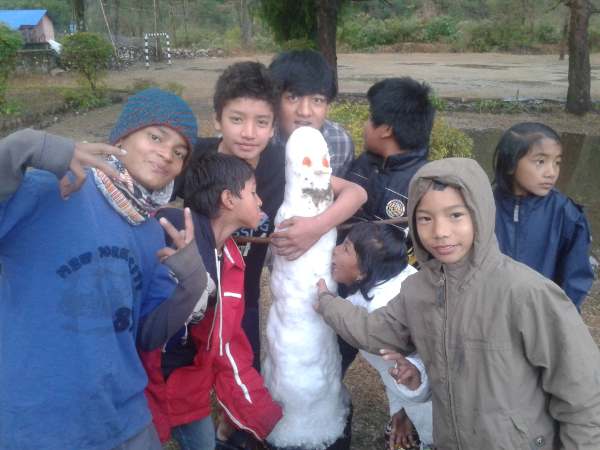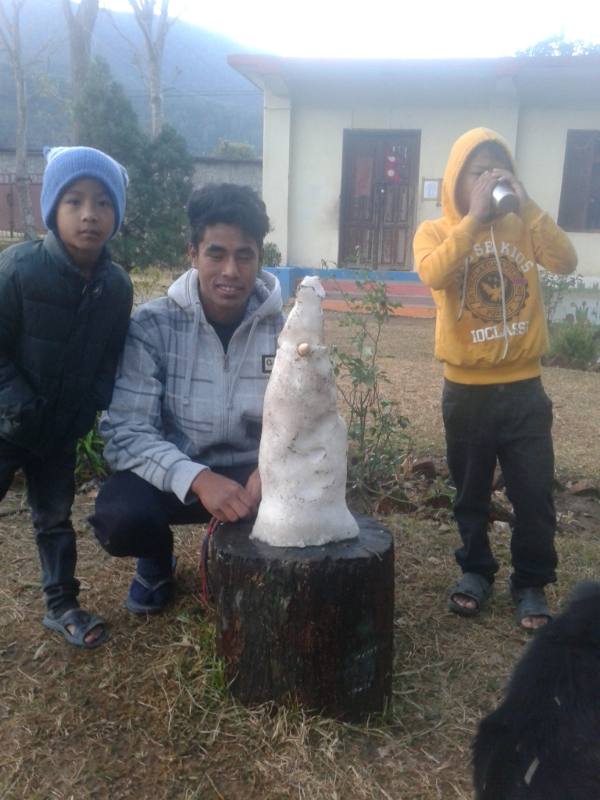 After the hailstorm apart from the beautiful double rainbow, the temperature went down hard. It's usually not very cold the valley of Bhimphedi, here never snows. Therefore we are not very well prepared for the cold, we do not use chimneys or heaters in houses, nor the hauses are very well insulated.

Fortunately, the "Magical Kings" had come to Balmandir! An expedition of treckers had come to Nepal through Tarannà Travel Club; and two members of the expedition Anna and Josep contacted Amics del Nepal few days ago to give us four huge bags full of winter clothes, cases full of colors, balloons…
The cases and the balloons we will be using them to celebrate birthdays, but winter clothing has come at the right time! At night, after the hail, the wind turned cold, and the children, one by one, came to the office where we keep the material to choose a coat and socks. Thanks Magical Kings and enjoy the Himalayas! We are already prepared for the winter!
From the Bhimphedi Children's Home we hope that you all have had a very happy Christmas and you have a 2017 full of happiness!