Written for Guillem Pujol,volunteer at Bhimphedi Children Home's
This December we had a stellar activity in our lives! We have gone with the family of Balmandir to Picnic !! Yeah yeah! Now a month ago, Kamal (the young boy from the house) suggested that we leave with all the boys and girls to make picnic.  And so we have done it …
This past Saturday 9th we went to visit the C.G Temple, in the Chitwan region. The day before twe were so nerveous , we were blossomed. We started cooking the night before, a special Dalbat, because it was spicy and coconut, we also cook papad, shrimp bread, and a long etcetera. On the same day 9 we took off very early to finish making all the preparations, then take a bus, which was all for us alone!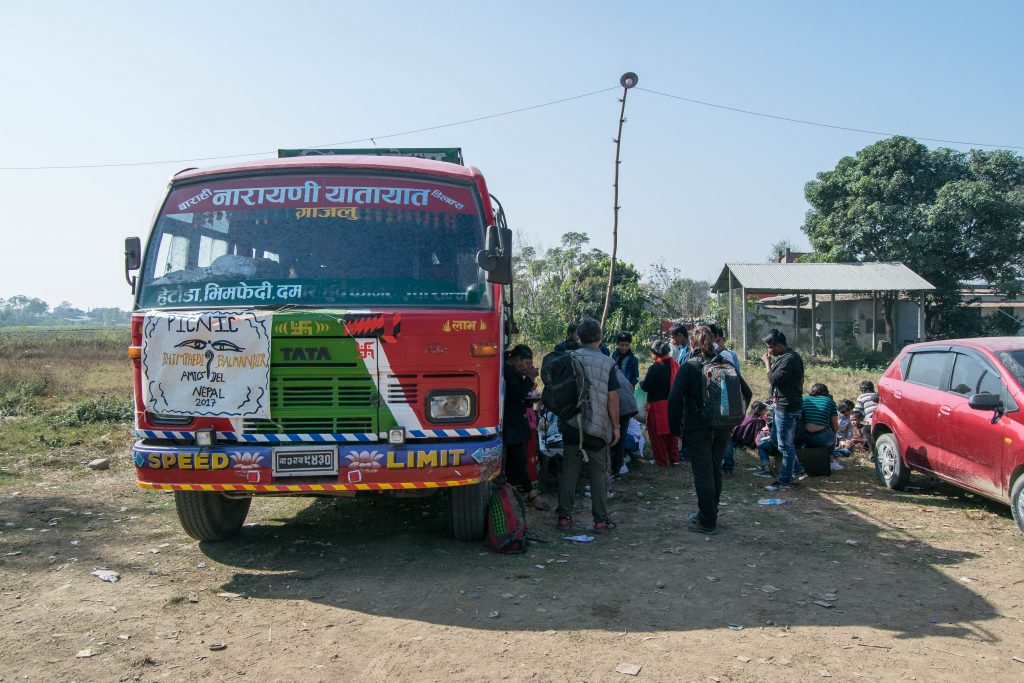 Also volunteers came, Didis, the Ram the cook, the Prabat, teacher  of children and young people from Kathmandu too! It was a long bus trip, but it was definitely worth it! Upon arrival, we went around the outskirts of the temple, looking at the new environment where we were. It was very hot, More than what we are used to here in Bhimphedi! Since we were very close to India!
The time had come to eat, and how tasty it was all! mmm!
Finally we were entering the temple, it was very different from the temples that we are accustomed to here in Nepal! Since its construction was relatively new, so new that they are still building it now! Very pale and bright colors, with very characteristic and different shapes. Then you can see a few pictures, of that strange but beautiful temple.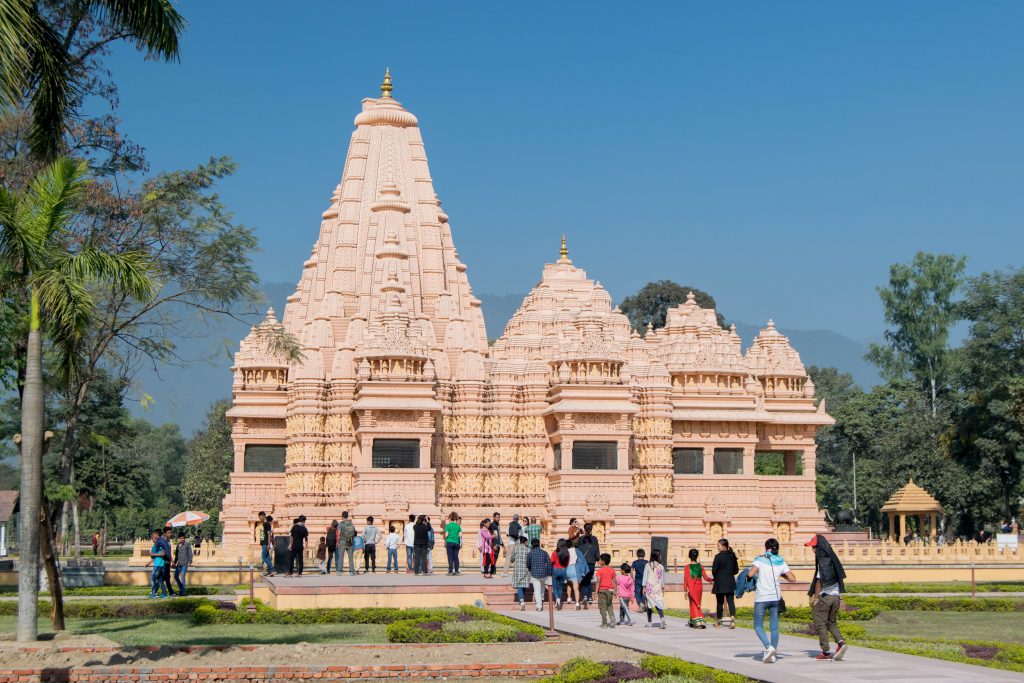 In addition, we were also able to go into Nepali history, thanks to a museum that was under the temple. We both entered into small children and we learned new things, which we did not imagine. The time went by very quickly and it was time to return, but Rohit (Kathmandu's young person) gathered to tell us that we had a mission to do among all!
And it was to clean the entrance to the temple, which was very dirty and , as we left home we wanted to do social action to help improve our environment. The material was obtained thanks to the contacts that the young people of Kathmandu have with Clean Up Nepal, since it is not the first time they work with them.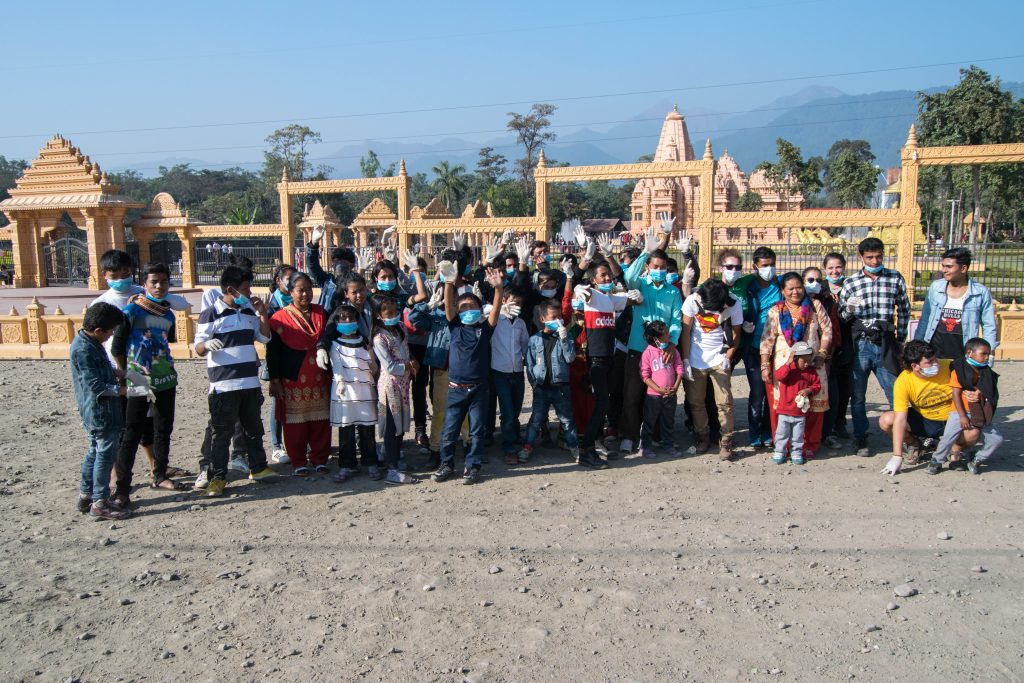 After this cleaning, we took the return bus. This time but after the long day we fell asleep a few. When we arrived at Balmandir, we had dinner quickly and go  to sleep! That the next day we had school. It was a very nice and full day, where we enjoyed this great excursion and picnic.
The following link use will be sent to a video where you can see all the photos of the output:
We hope to repeat an experience like this one soon!