Writen by Jordi Masferrer and Laura Mas, "Els Atrapasomnis"
«Els Atrapasomnis» is a musical group for children with a large experience in Catalonia trying to awake smiles into children's faces. After a short break of concerts in Catalonia we have decided that maybe it would be a good time to do some concerts in some disadvantaged schools and children's homes in Nepal.
After crossing several mountains and about nearly four hours by jeep we finally reached Bhimpedhi. We just walked for two minutes and we arrived to Balmandir where the volunteers Marina and Joana were waiting for us. We quickly realized that it was really gorgeous place where we can breathe peace, calm and harmony. Joana and Marina showed us all the corners of the children's home giving us all kind of explanations, and all the children gave us a warm welcome.
After visiting several schools and children's homes in Nepal we could sense that this one was a different one. First of all because of the special natural environment, secondly because all nepali staff and catalan volunteers offer here their best in order to offer a good life to the children.
During the first day we helped in all we could, like helping children while they were reading and writing or doing the homework, removing the weeds.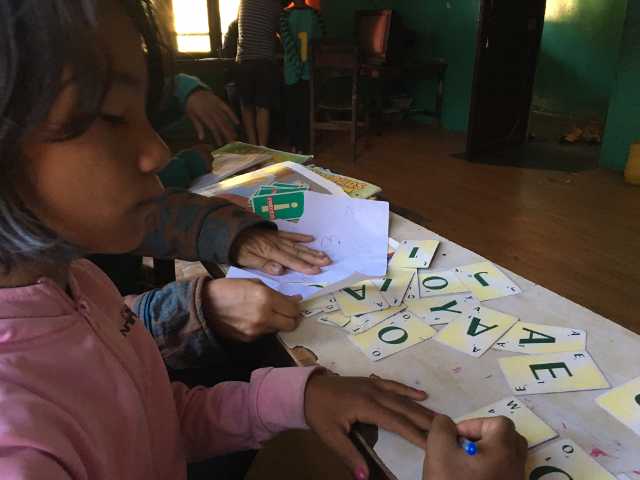 At midday we did a little bit of hiking in order to reach to a peepal tree  located at the top of the hill where we could see a wonderful view of Bimphedhi. We spent a great time there while the children were jumping up and down from the tree.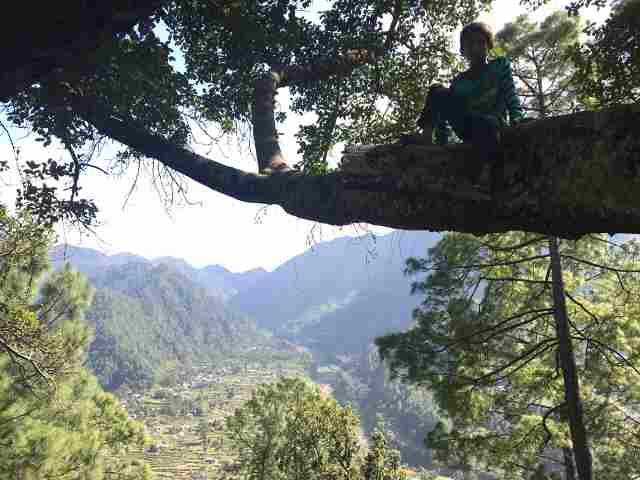 In the afternoon we decided to organize our concert. Taking into account that it was Susmita's, Basu's and Bishwo's birthdays we organized a party in order to have fun all together. We enjoyed for at least one hour playing, singing, dancing, jumping and laughing. Each concert is different and special and this one was not an exception.
We are really happy that «Amics del Nepal» opened the doors of Balmandir's world. Thank you so much to everybody.
Jordi Masferrer and Laura Mas
If you want to know more about Atrapasomnis this is our  website: www.elsatrapasomnis.cat