Written by Isabel Valero, Bhimphedi Children Home volunteer
The big ones are the first to begin the exams in less than one week. To study it takes a lot of energy, so we came to mind to make a special meal. We know that children love eating, and if it is the food that they have cooked, better!
So, on Wednesday was holiday because of the Sherpa New Year Eve, and to make the most of the day we proposed the smallest to cook for everyone! One of the kids, Som, had cooked a very good pie for volunteers, and we encourage them to repeat the experience this time for all the children and staff.
A second after the proposal, children were already discussing which specialty prepare and telling us what ingredients we should buy.
So Dani and me with the two most excited children (Som and Santa) went to buy the ingredients that we hadn't in the shelter:
3kg of meat
5kg flour
2kg cabbage
1 kg of eggplant
We called this dish as "homemade pasty" as Balmandir style.
Here you have the video explaining step by step the procedure:
Mix the flour with water and salt; and mix them together.
When they were preparing the dough they came to mind that they could accompanied the pasty with a tasty tomato sauce! So we had to return to the shop to buy three kilos of tomatoes.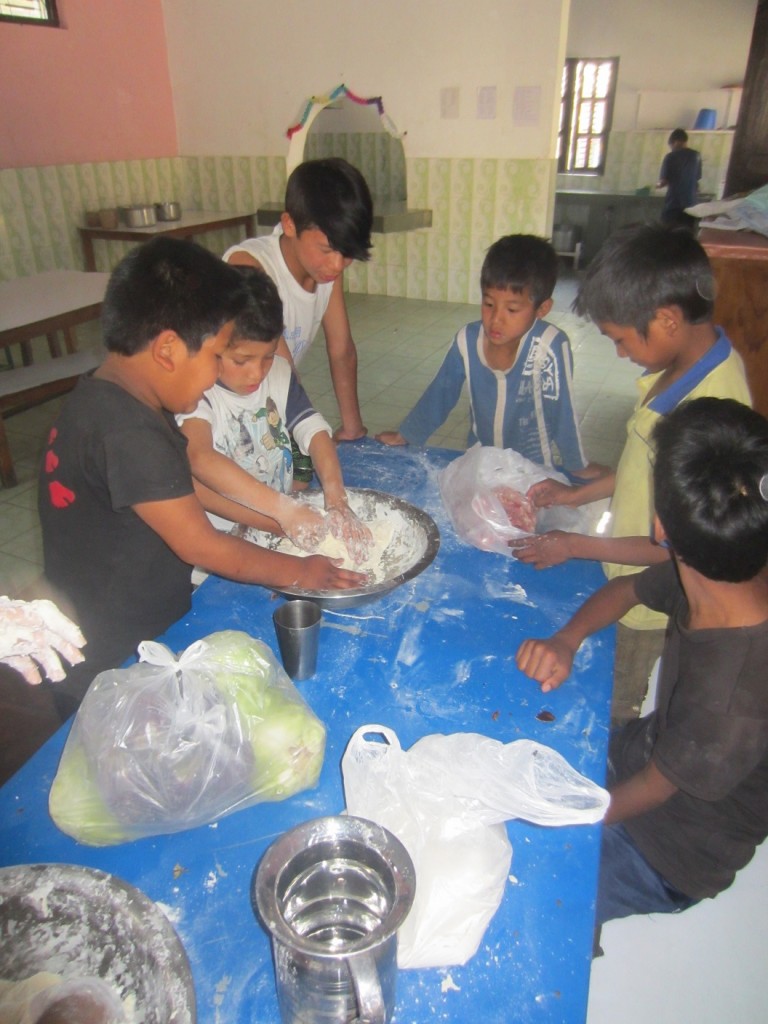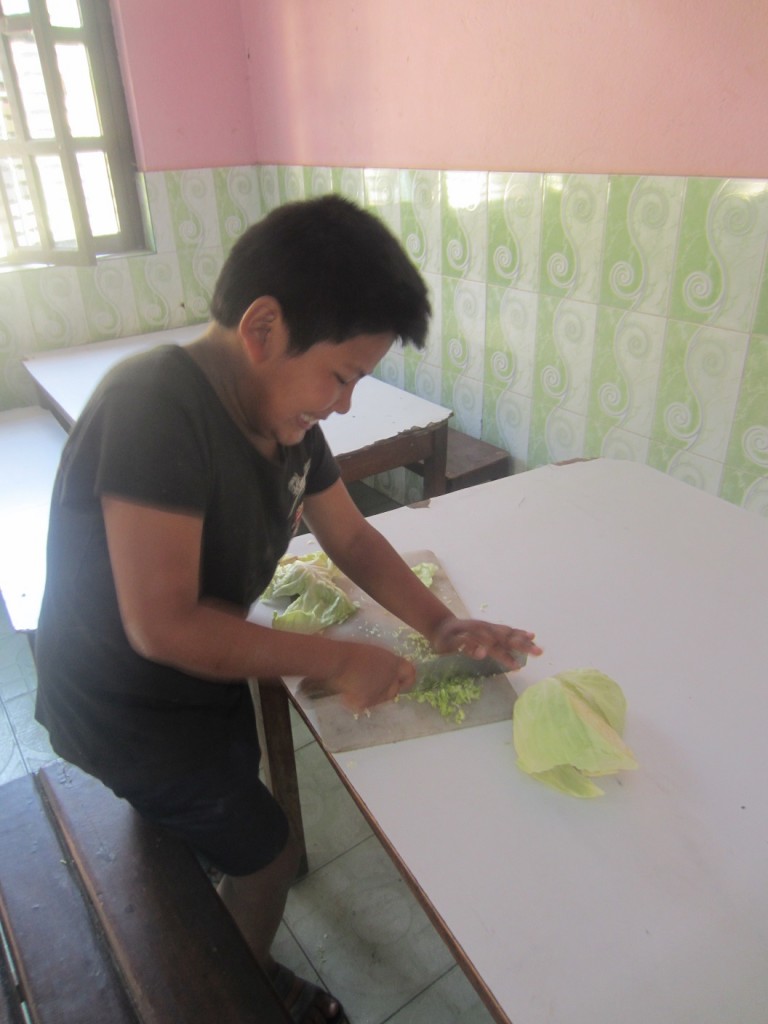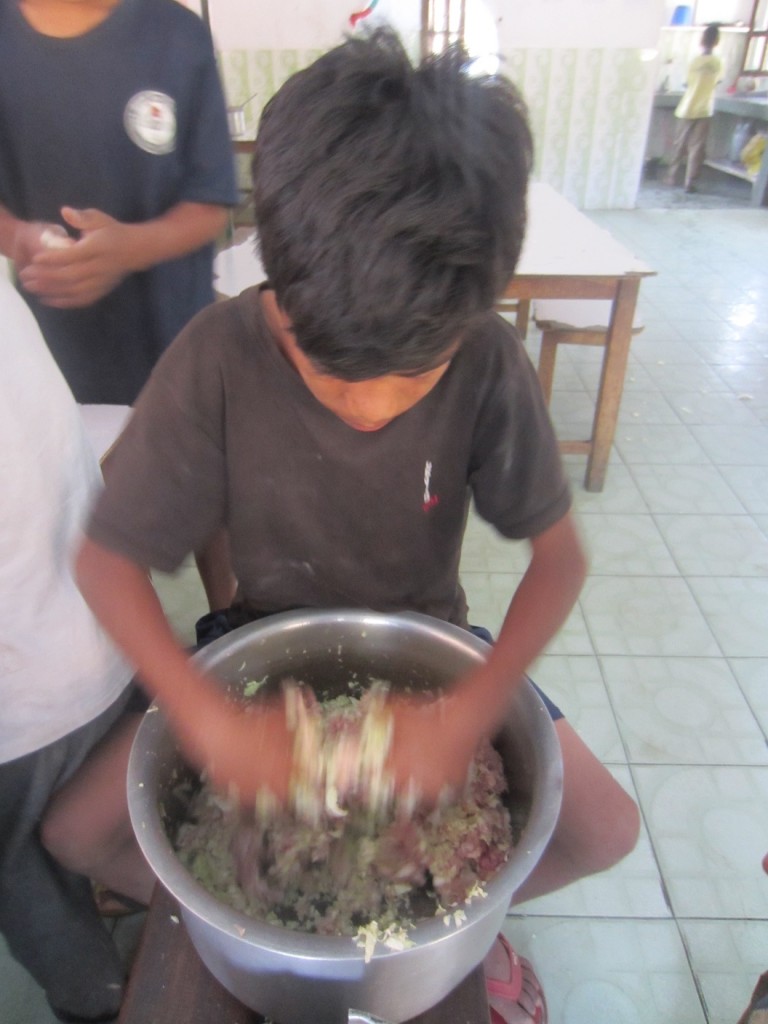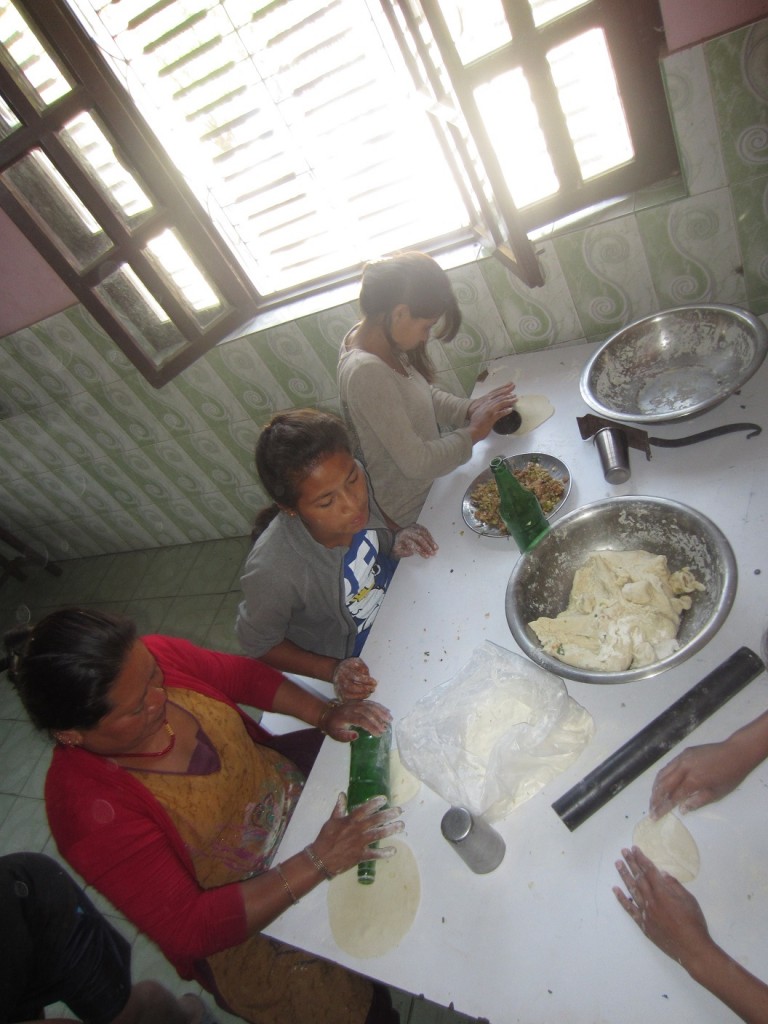 Chopped tomatoes, a little cabbage, spices, chicken bones; all cooked in the fire to make a delicious sauce. And at two o'clock in the afternoon it was all ready to serve and eat!
ENJOY YOUR MEAL!
And after the meal, and again have energy to study for exams; come on! making the last effort of the year!