Ricardo, a member of the board of Friends of Nepal and regular in Bhimphedi volunteer has returned to Nepal for the fifth consecutive year. Ricardo is the creator of TaperNepal project, in which resources for the Children's Home of Bhimphedi are collected through selling handicrafts made in Nepal.
This year Ricardo has come from India where he was doing a course related on his profession: Yoga trainer. But he is also a gardener by profession, which has been extremely useful in Bhimphedi every time he has come. Thanks to his energy, good mood, willingness to work, his knowledge and he himself being a handyman, every time he comes to the home things that seemed impossible are achieved.
This year I went to pick him up in the Tribhuvan International Airport (TIA), the country's only international airport, located in Kathmandu. And as you might expect, Nepal never fails to surprise you. While I was waiting, watching if he appeared down the hall, suddenly a monkey pops! There are monkeys all over the city (the rooftops, on the millions cables hanging on the streets, temples…) but inside the airport?
It was not a little monkey, but from behind the glass everyone was watching him with a smile. Suddenly, it jumps up and hangs on the glass, and then it lands on the floor near all the people with amazing ease and tranquility. People are surprised but not get so nervous. It goes next a man who is sitting. He takes a bottle of Fanta beside his bench… he looks it without much unease… the monkey looks menacing to him blowing. But the man ignores it, and the monkey sits facing his prize. Suddenly he bites the bottle and the drink jumps pressed by the pressure. The man now runs. The monkey knows what it is doing, is not the first time… it slowly drinks its Fanta and doesn't look up and go till the drink is over. Ricardo finally arrives. This country is great. A disaster in many ways… but great.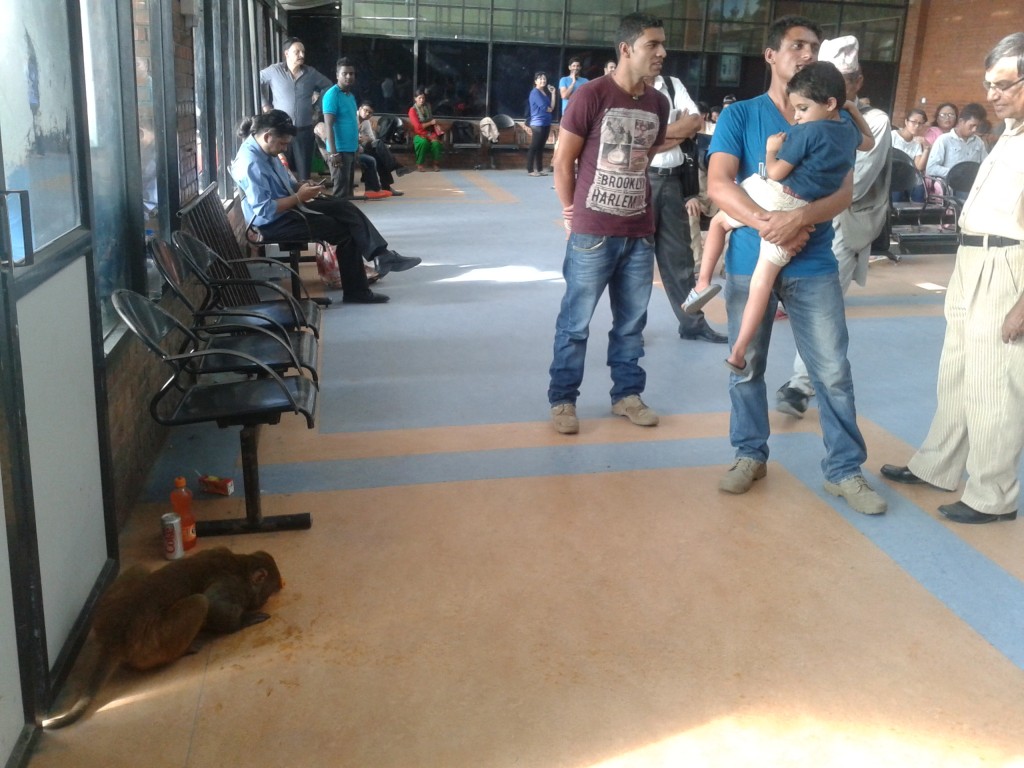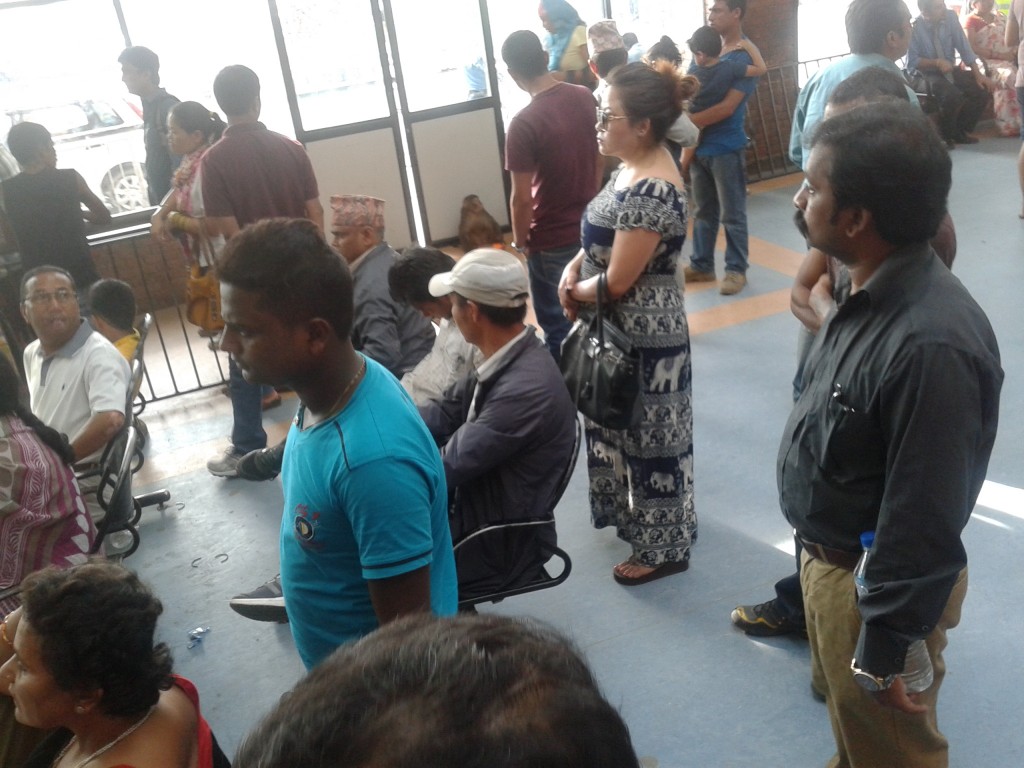 Ricardo:
Back to Bhimphedi for fourth summer consecutively. This year was more necessary than ever to come to help; Because of the earthquake, for the kids, for Dani… for Nepal.
And to my delight, the Children's Home is more beautiful than ever and full of life. The garden has lots of flowers, there is a shelter with chicken and ducks, the kitchen-garden is well maintained and Kali (the dog of the house) is about to give birth. Balmandir overflows life.
Just when I enter to Balmandir, Maya comes running to put a "tika" (red dot on the forehead). Maya is a wonderful "didi" (elder sister). I visit the orphanage and I see that the workshop I left last year with all the tools of the house organized is not there. Well… then I'll have to do it again. Fortunately Kul has taken care of almost all the tools so, we just have to find a new place for them (because the older place is not so good after the earthquake).
Sort, clean, burn what is not worth… Next morning we have already finished the task and even I'd time to organize one room for me. Then Kul and I made an inventory of what we have and what we need, one of these days we will go to Hetauda to buy and improve our tool collection, thanks to the money collected by TaperNepal of Bilbao and Zaragoza.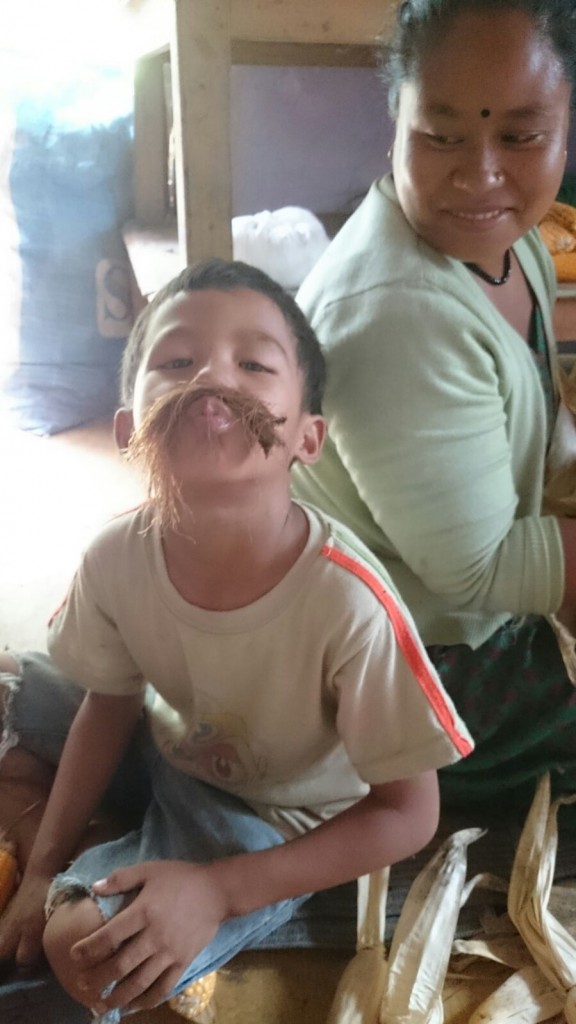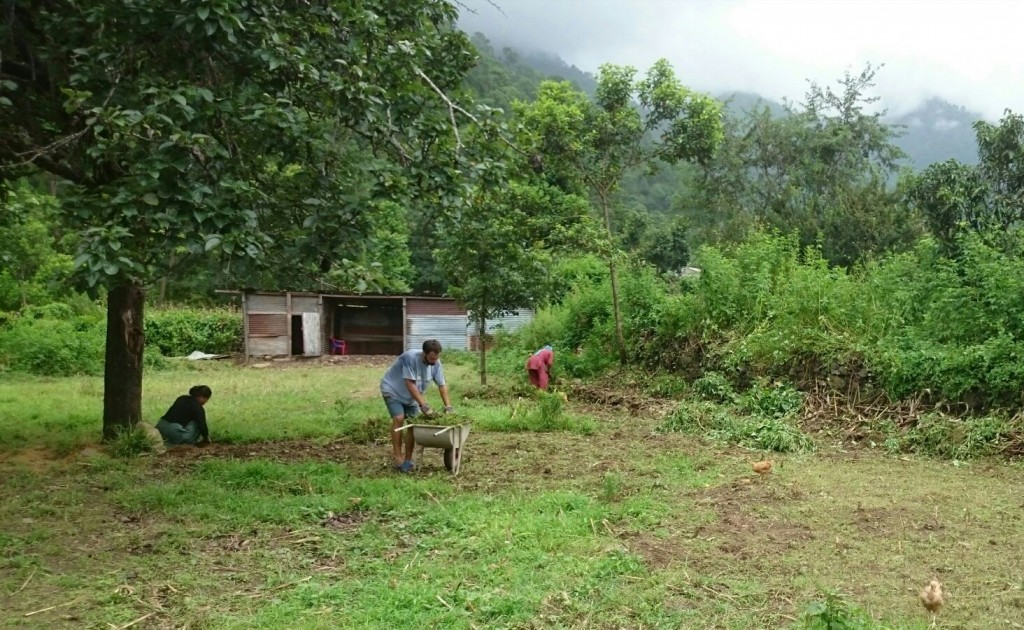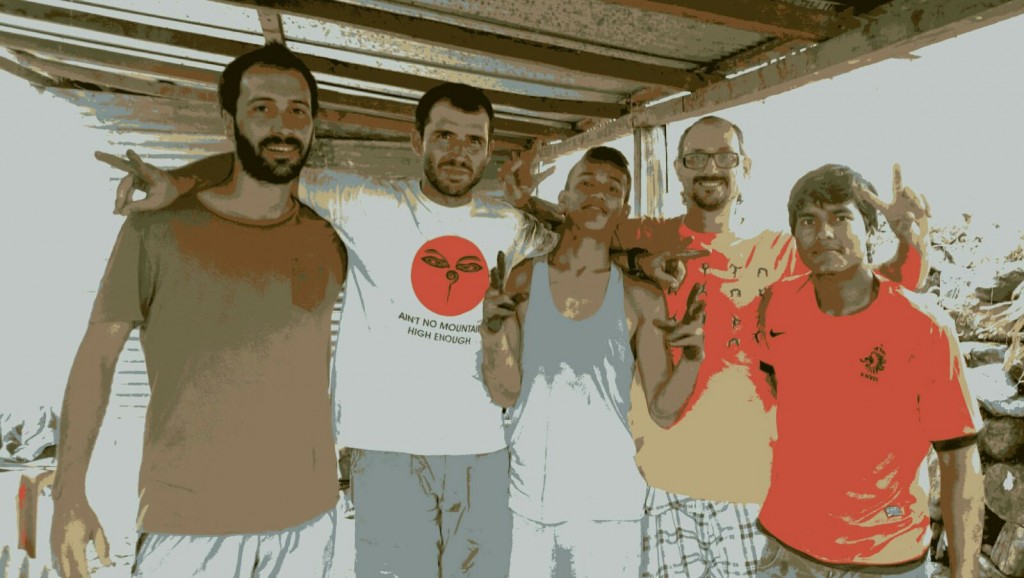 Many people have made possible that I can go back, again, to be with these kids and enjoy helping in Nepal. Thanks to everyone!