Days pass and nobody calls us to go to Hetauda to buy the cable, phone and router. We begin to worry… But suddenly, a car stop at the entrance of the center, and two gentlemen say they have come to install the phone-line…
– But you bring the necessary equipment for installation – Ask a surprised Ram, the cook of the center.
– Oh, still haven't you bought the cable? – asks an even more surprised technician.
– You told us you would call us so that we could go to Hetauda to buy everything you needed and then the technicians could come with us. – Assures Ram.
– How could we have called if we didn't have any contact number on our papers? – Protest the technician.
– I gave my phone number – Ram answers.
There is nothing we can do now, maybe some other day we will be more successful… but at least we make the technician to tell us exactly what we need to install the phone-line: 120 meters of cable, a phone, a modem, a couple of line boxes (or something similar)…
– Sunday we will go buy everything! – Ram says.
– Uff, but we will not be able to come till next week, on Friday… – says the technician.
Ram protest a little bit. But I would be very happy if we get the internet connection next week…
On Sunday it rains, on Monday Ram has a meeting with "neighbours" (he lives on a mountain, in the middle of nowhere, I do not know who will show in this meeting…), Tuesday is a holiday, so on Wednesday we go to Hetauda to buy the cable…
After all the shopping we go to the office of Nepal Telecom to confirm that the technicians are coming this week. The bureau chief sees us there again and asks us if we have not yet Internet. "It can not be!" says flatly. And he asks for an explanation to the technician. The technician explains the misunderstanding, and says he will go on Friday to finalize the work. The boss asks "Why Friday? What work do you have to do tomorrow? Go tomorrow", the technician says "Hunchha" (meaning "ok"), so he will come to install Internet tomorrow morning.
Friday morning the technicians come to install Internet.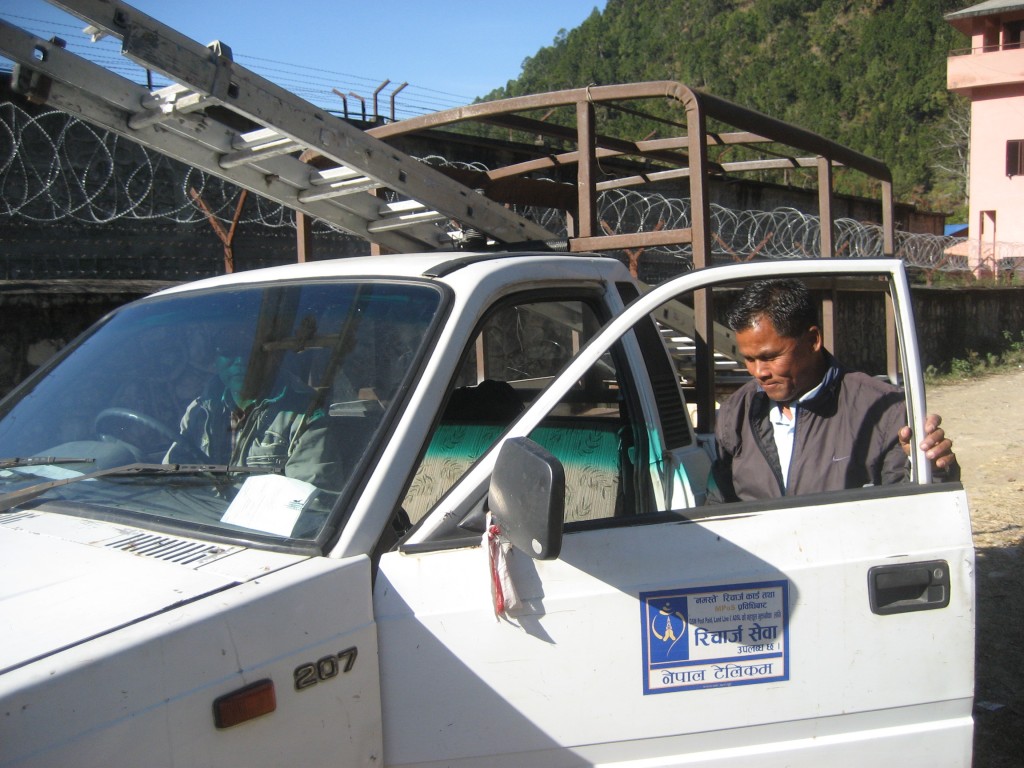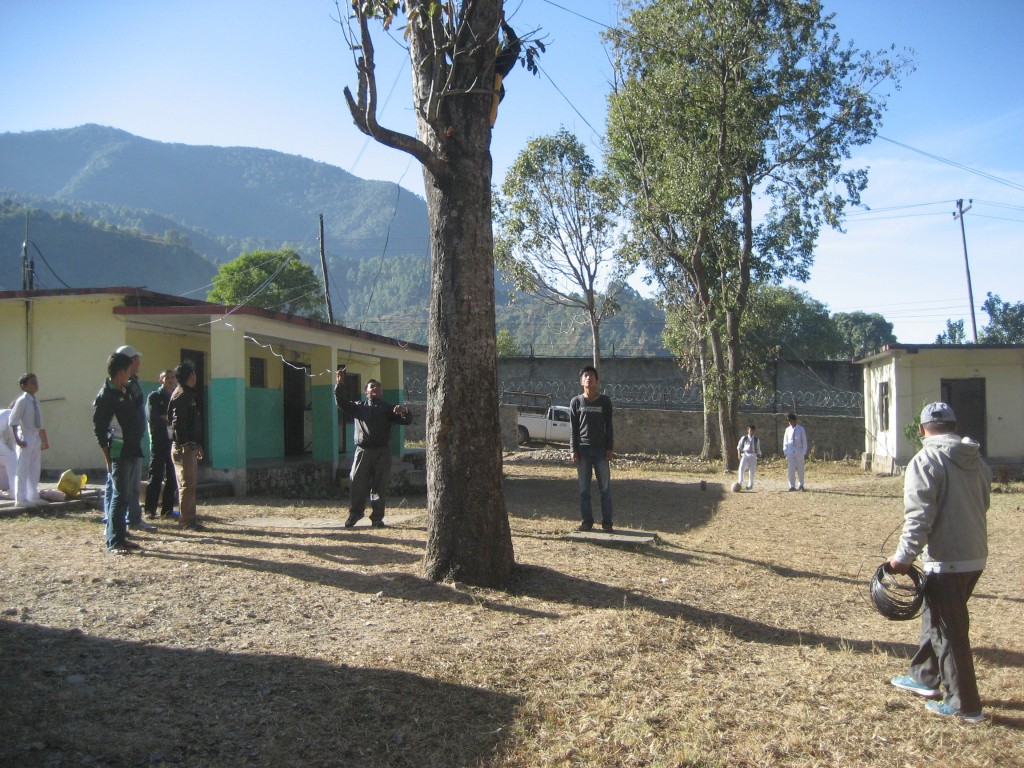 When they finish to connect the cable and equipment, we are asked to sign some papers, and then they will go to the office to activate the line. Signed, they leave, and after a while we have phone-line but no Internet… It was too good to be true…
After two weeks of repeatedly calling different employees of Nepal Telecom, ask a computer technician to try to solve the problem and even change the year, the head office of Nepal Telecom decides to send a technician "Thursday, Friday morning or Sunday. "Maybe someone will come Sunday, if we're lucky…
Surprisingly on Friday they tell us that a technician is on the way! I just do not believe it until he reaches the center.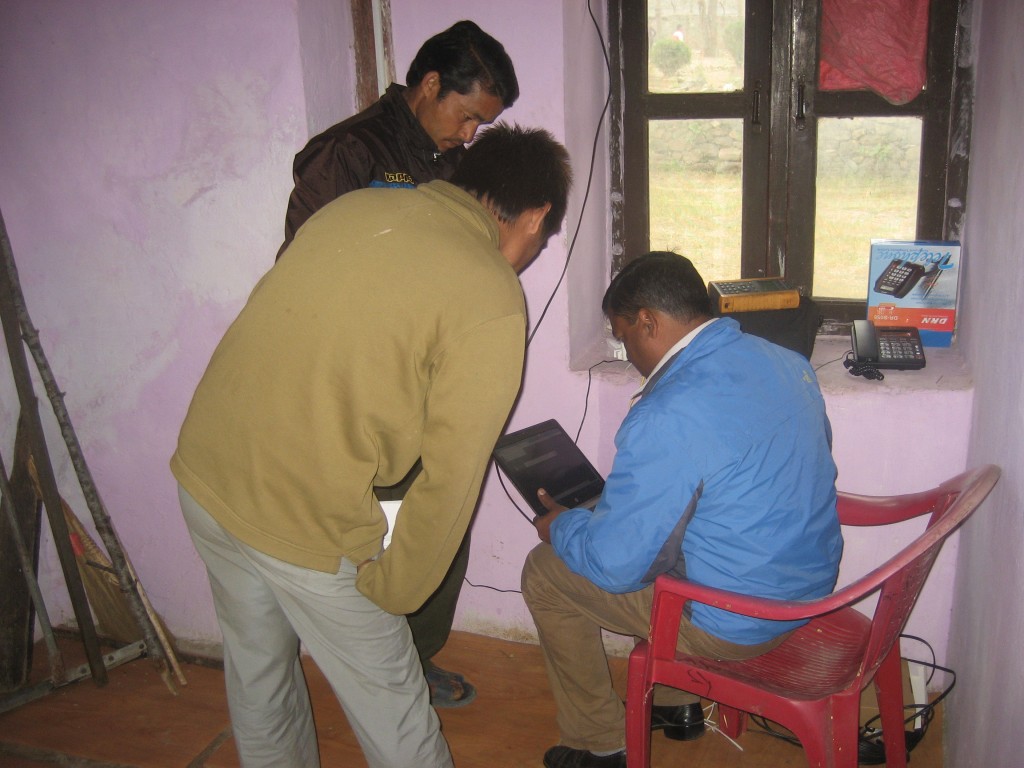 After two hours, we have phone line and Internet. It seems that this 2015 will be a good year!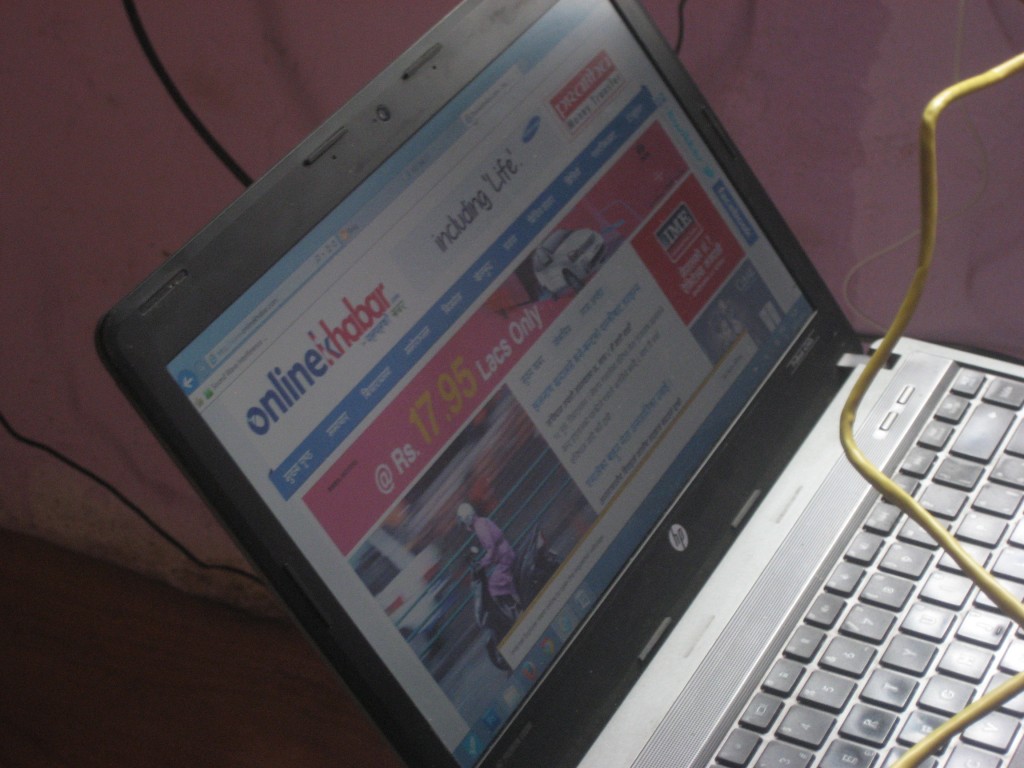 From the Bhimphedi Children's Home, through our new ADSL, Happy 2015 to everyone!