After the exams, 8 days of holidays for the small kids, 3 for the bigger. We have being using these days well.
We visited the army camp (although they didn't allow us to cross the front door), Dhorsing, the bridge of Suping, we have to gone to the forest for firewood to cook (India still maintains trade blockade with Nepal, so we have no cooking gas) and we went to the forest again to look for "tarul" (a type of potato that is eaten in a festival called Sangratri).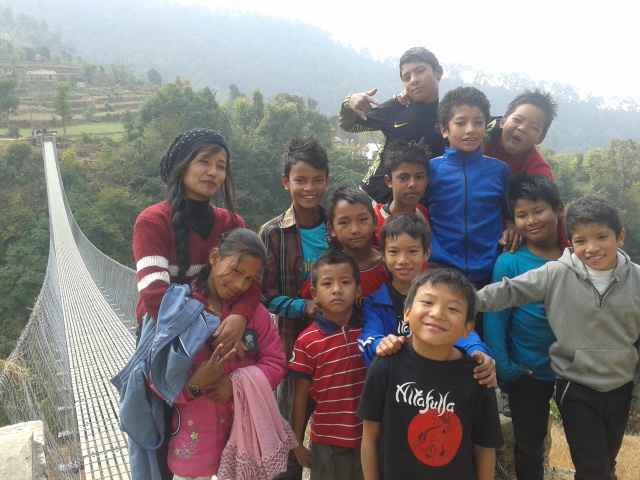 We played many sports as well: basketball, football, table-tennis, activities directed by Kul (one of the big kids who studies the ten class and helps a lot in the Children's Home)…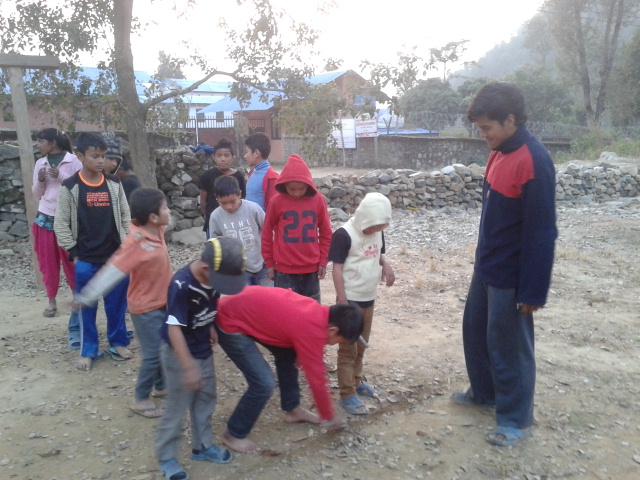 And volunteers have organized fun activities:
– A group treasure hunt with sweet rewards: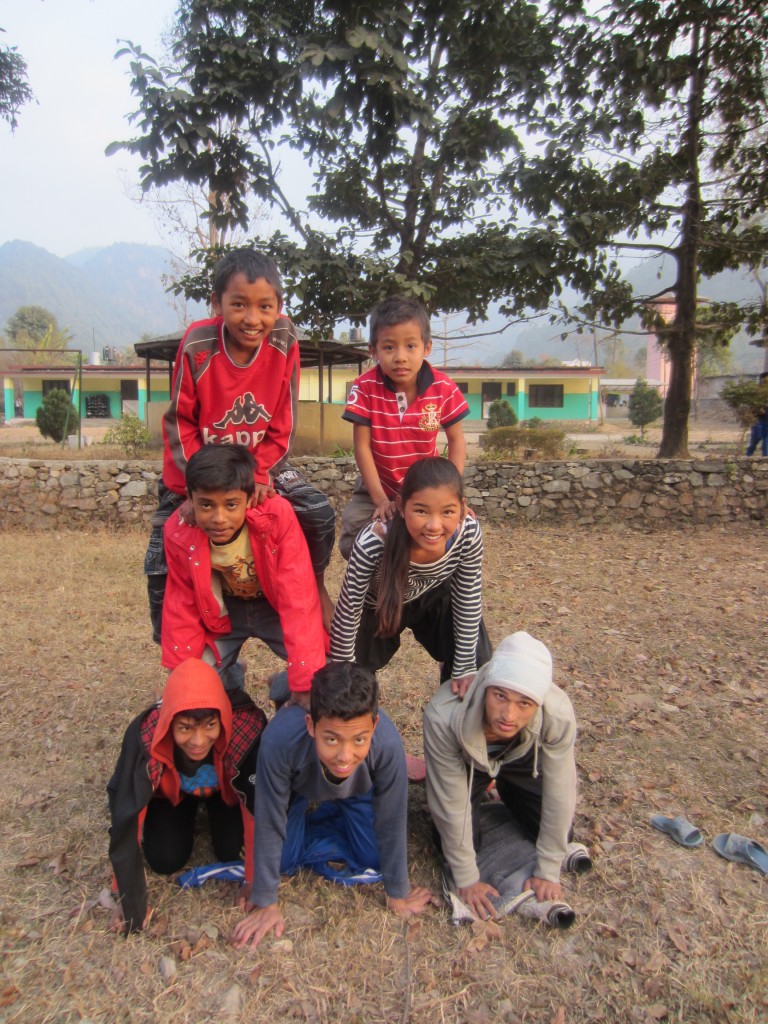 – A game where both teams had to memorize the symbols that were at the quarter of the other team, then ran to their own quarter and reproduce them as similar as possible: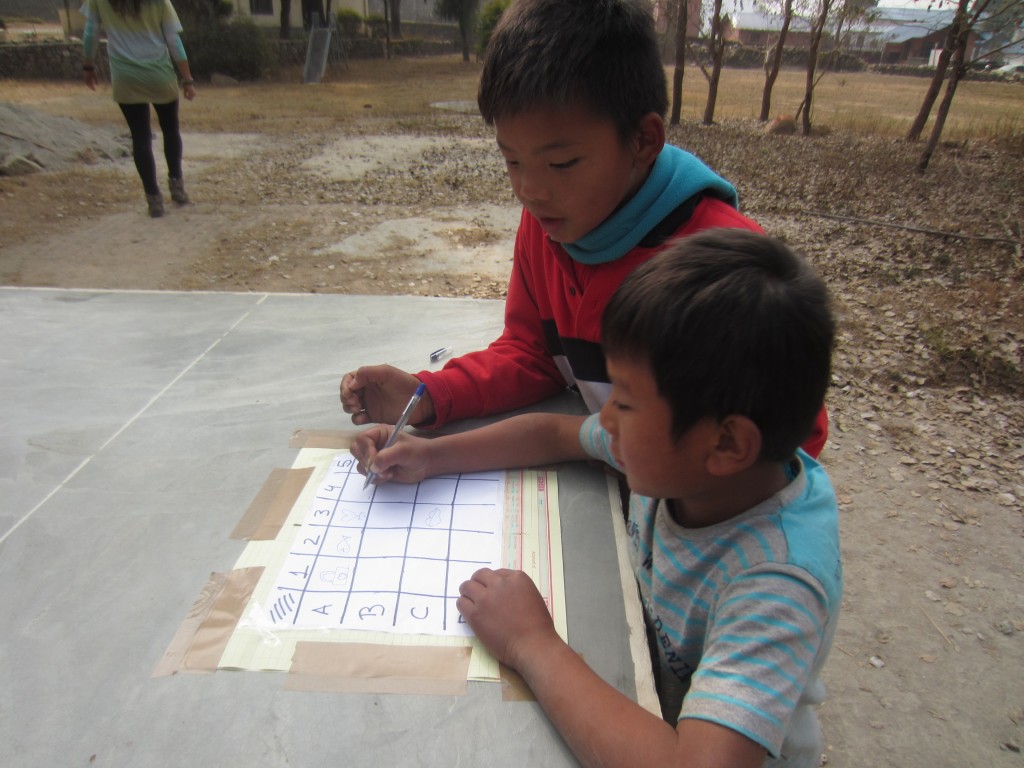 – Modeling clay: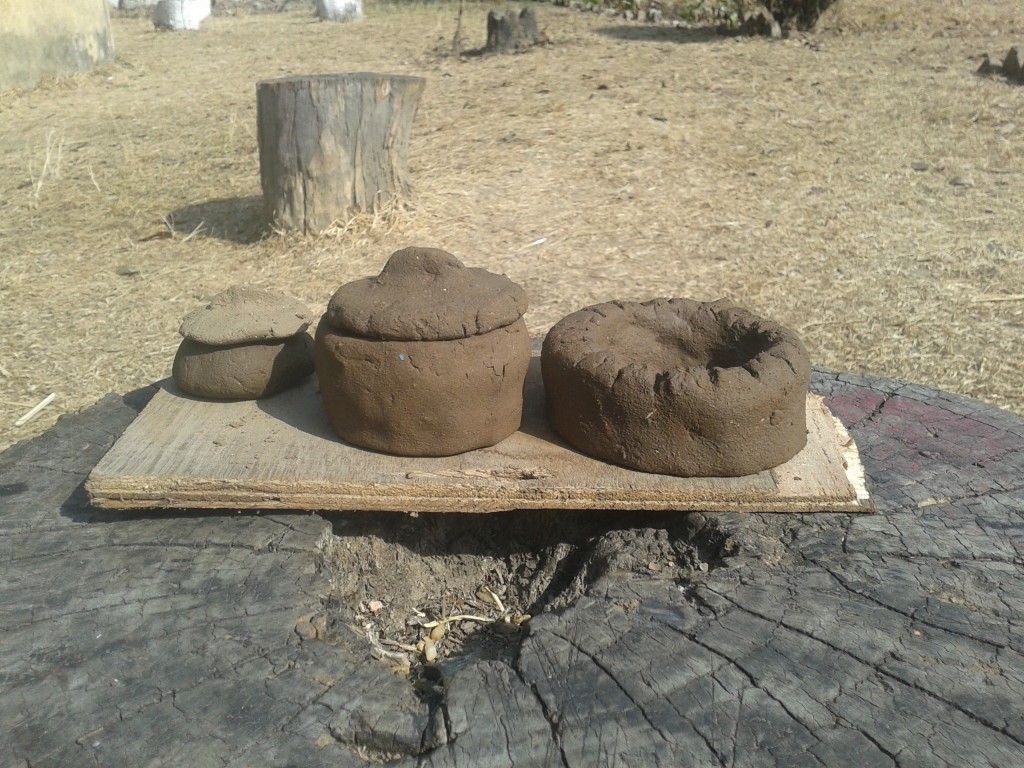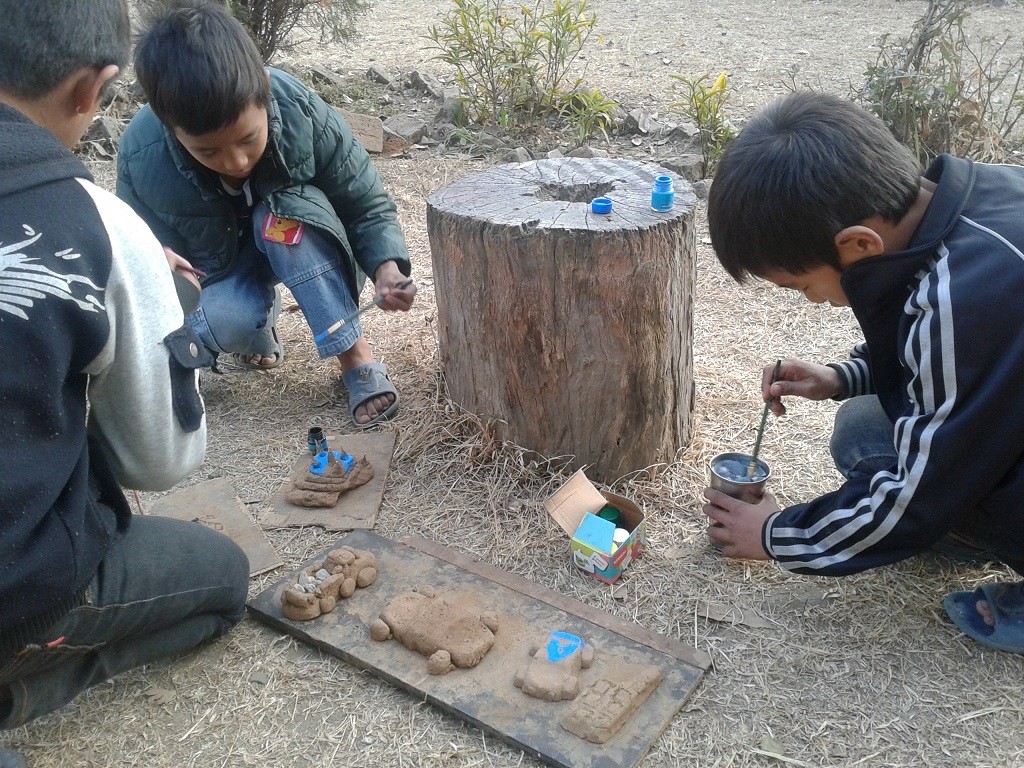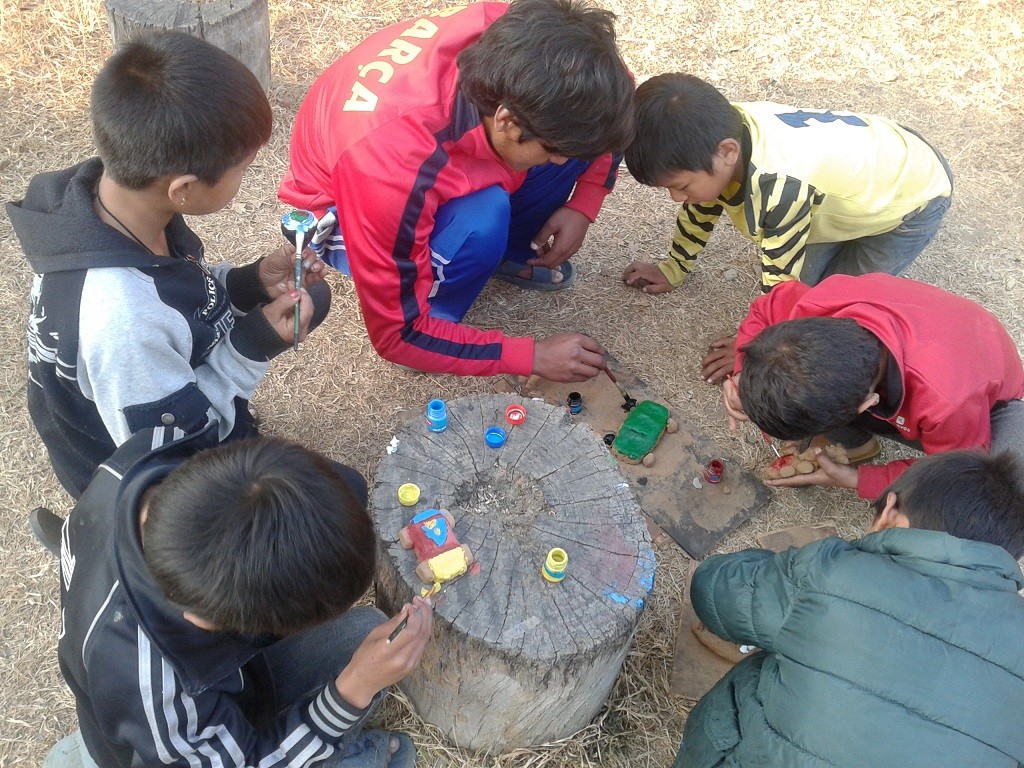 – And five children participated in a drawing contest where they had to make two drawings that give the impression of three dimensions: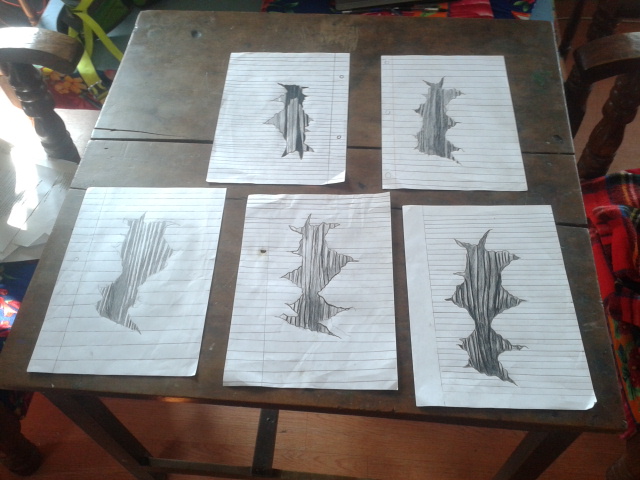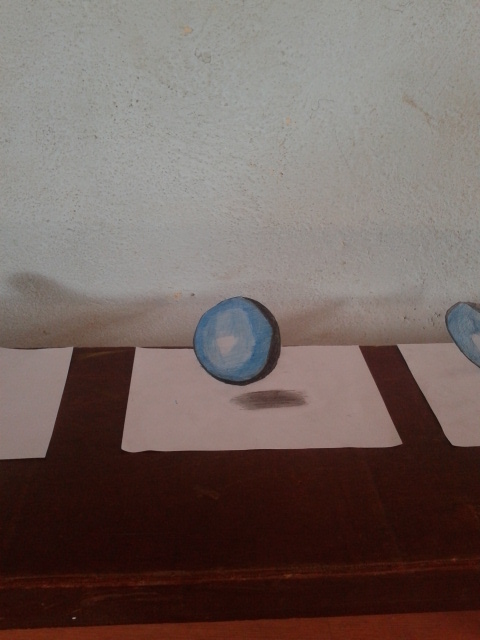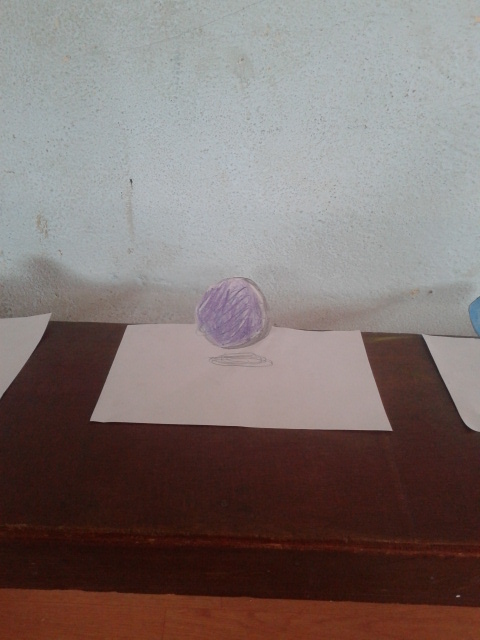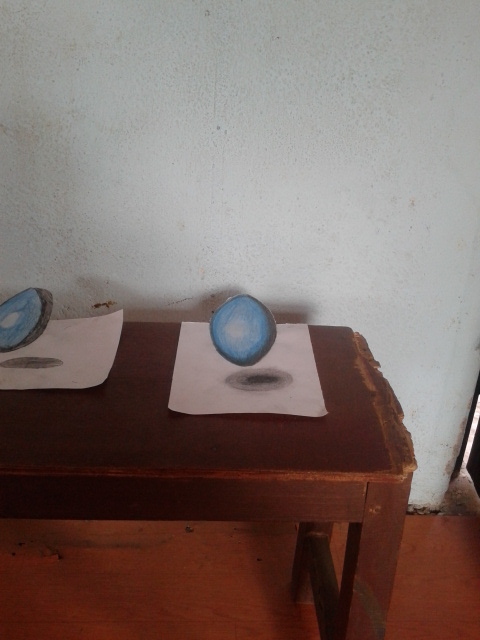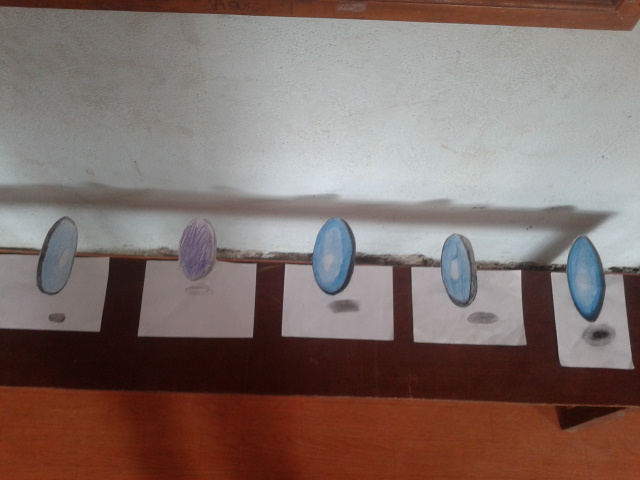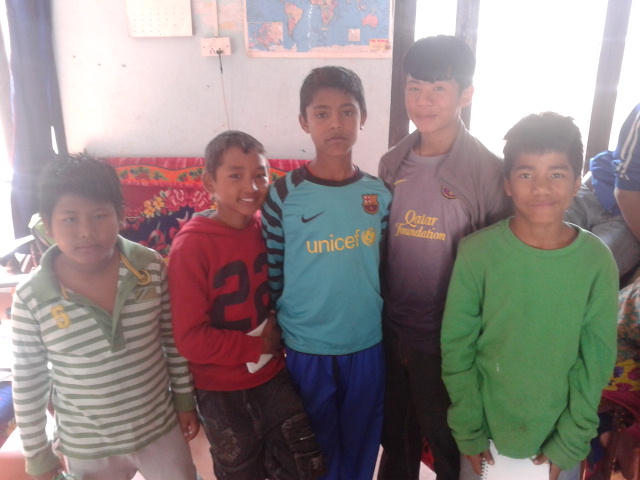 But today Sunday the children already return to classes with their batteries recharged!