Written by Guillem Puol, volunteer in Balmandir
It's been a few days since Christmas arrived at Balmandir, understanding that it is not so important for the boys and girls of Bhimphedi and the children of Nepal in general, the celebration was a bit different from the one we are used to in Catalonia, then use it count We are sorry for the delay in this blog, but as you know in Balmandir, there is always work to do!
Understanding that Christianity is not their religion, what we did is the great Catalan tradition of "cagar el tió"! In the daily activity with the smallest ones we built it, for a few days we have been feeding it until it's time to crash it! Taking advantage of the fact that in Nepal on December 25th it is festive, we made the crap tonch that day, before but we were doing some activities with small and large!
The big moment came and we started to practice the song of the caga tió, luckily many of them  were known, since it was not the first time they "cagaven", they had done it the previous year with the Dani! And they were doing very well.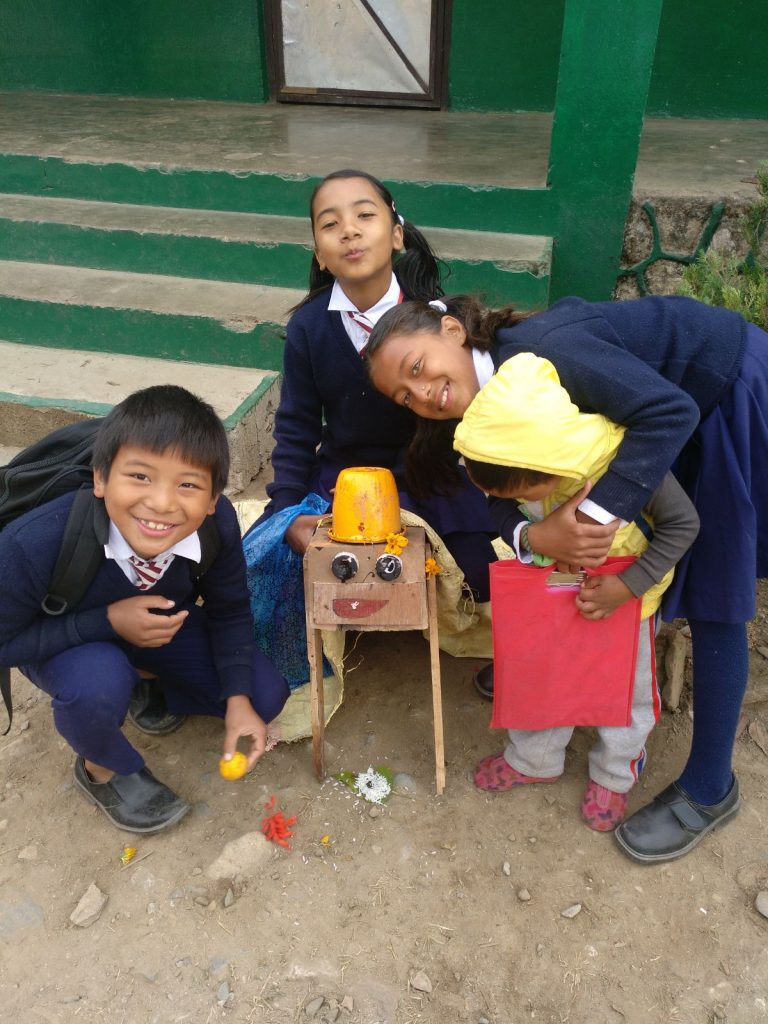 They were so excited as they shook him,  getting gifts for each one, a bag with chocolate, candy, a cane, shampoos, etc. The pity was that while we were stuck with the collective force they broke the thorium, but it was worth it and there was a feeling of childhood and youth enthusiasm.
On behalf of all the boys, girls, volunteers, director Surendra, didis, and all the people that we get involved in using Balmandir want to wish for Good Christmas and Good New Year! That's why we leave a video that was made by the volunteer Ainoa, where all the people who walk Balmandir appear and use good parties