You can read the previous post called: "After falling, you must always get back up on your feet".
We wake up at 5:45 am and make time with the telephone tucked into our pocket and the first tea of the day, until 6. We finish our tea, meet up with the children to organize the day and is now 6:45 and there is no call yet. Laura and I leave the centre to sit in a bar in front of Ram and Anju's home and we have the second tea of the day. It is now 7 o'clock and nobody has called so we decide to knock on their door.
A woman greets us, must be Anju's sister because she looks a lot like her. These days they have many relatives at home from Katmandu (more than half a million people have left the capital to avert the shortage of water, food or disease infection such as cholera) and they sleep all together in the patio in case there was another earthquake. Finally, Ram and Anju get to the door asking if it's already 7. Both of them have been up all night looking after a woman with an anxiety attack. Ram, even though he is a pharmaceutic he ends up doing the same role as a doctor would when there is no doctor (that is very often). They phone the people we were supposed to meet at 6 and they say they are about to leave the house…
We approach the village with Ram to start coordinating the transport and phoning shops in Hetauda to see if they'll have enough tents. All of these phone calls are done from a bar in town with the third tea of the day in our hands just at 8 in the morning. It feels like we are taking one ant step at a time. Finally, the man we were supposed to meet at 6 arrives but he starts making phone calls too and it truly does seem as we weren't making any progress. Ram tells us to go back to the children's home and assures us he will call us when they are ready to go.
We are at the children's home and around 9:30 there is still no ringing on the phone… we aren't sure we will make the trip today so Laura and I decide that if necessary, we will go by bus. Going back into town, we pick up Anju and tell Ram that is now 10 o'clock, we might as well go by bus. But as it happens quite often in Nepal things work in a different way and different rhythm that might make you want to pull your hair out but extraordinary and surprising things might happen. Ram looks at us and tells us the transportation is on its way. Initially we were going to get a jeep from the hydroelectric company but that wasn't possible… so they had been working it out to get another vehicle.
Suddenly a military jeep comes into view with two soldiers in it who approach us and welcome us to get in the car. So we are finally on our way to Hetauda. I had been to Hetauda by bus, on the roof of a vehicle, by car and by motorbike… But Nepal never ceases to surprise you. It takes half an hour to get there not without making our way through many cars that move away just by seeing the vehicle.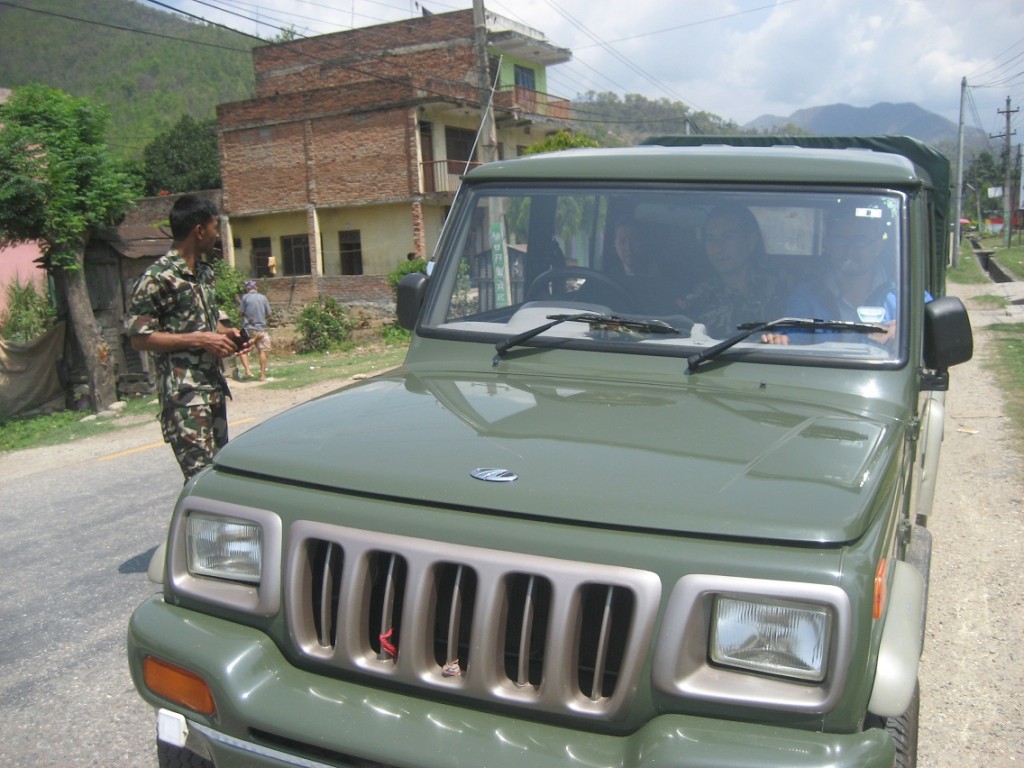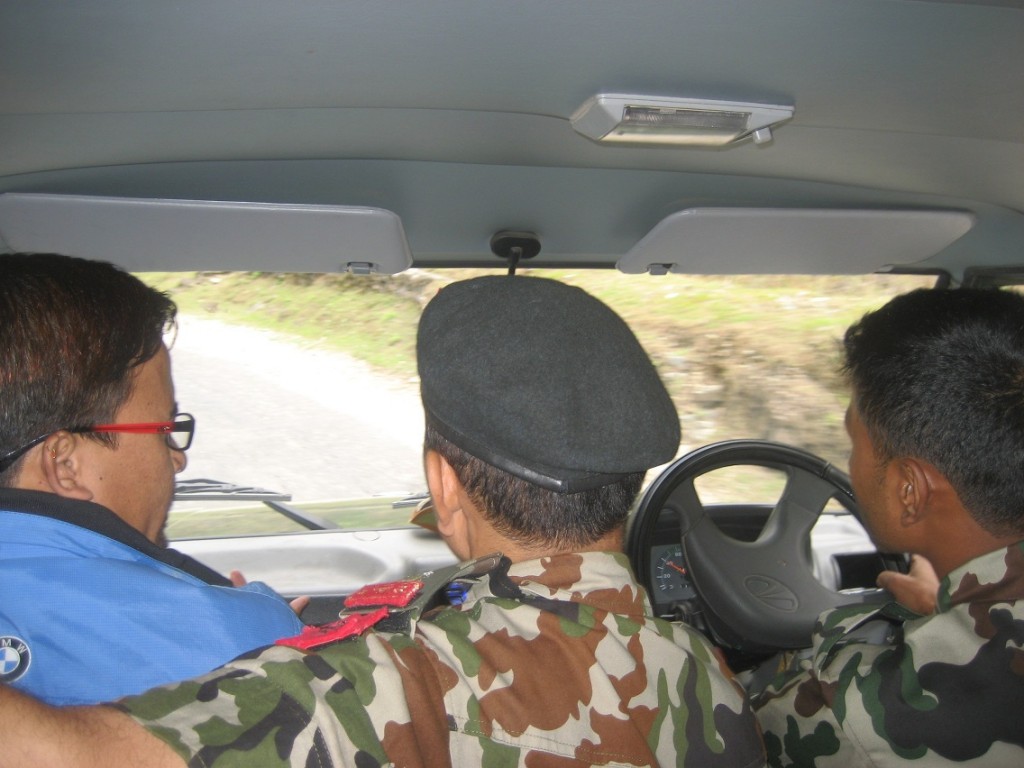 The first step is to get the money from the bank, but the passport and the cheque book are not with me. Nevertheless, we manage to get our money… we might be quite intimidating with two soldiers by our sides.
The following step is to go see if the shops have enough tents of 4,5×5,5 metres. Any of the establishments we've been to have many, and the price is more on the expensive side… while we are all thinking of what to do the soldier who was driving comes up with a great idea: "We have a car, all of the day to spare (it's 12 o'clock) and just a mission. We could head to India where they'll have cheaper tents so we will be able to buy more of them and help more people!".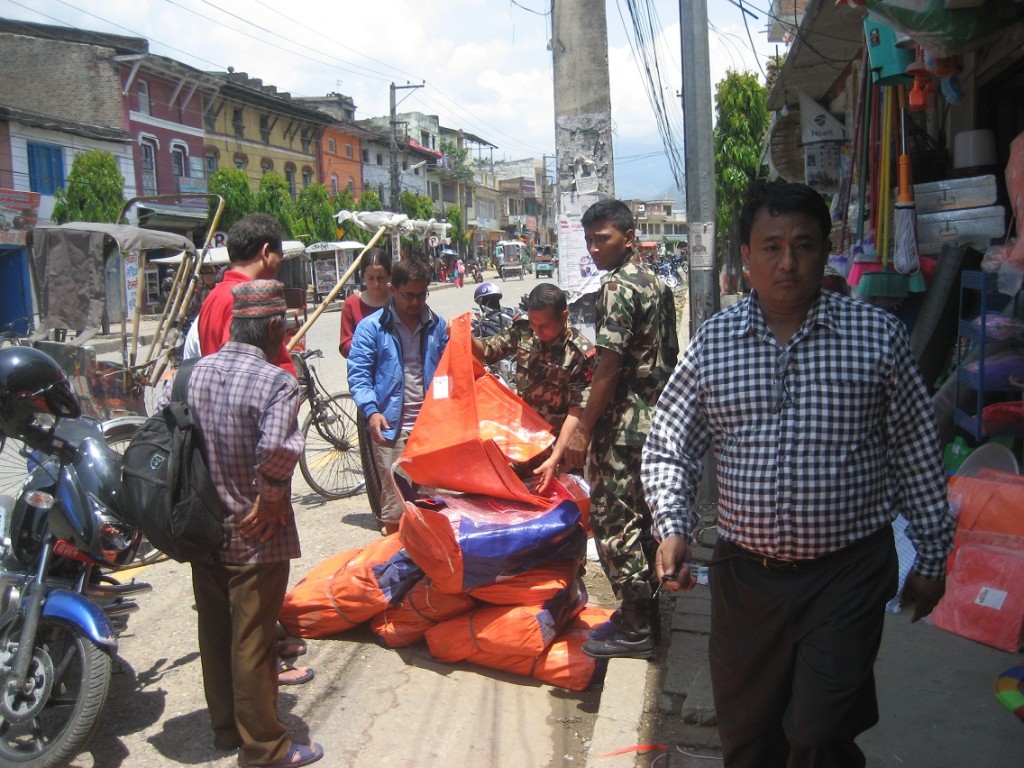 That's marvellous, we jump in the car and half an hour later we are in Birgunj just at the frontier from India having warmed up to the soldiers. We know now they were at the official presentation of the basketball court with the minister and they have very interesting opinions regarding many topics. The one in charge of driving goes by another rhythm (driving too), he is energetic and passionate and ready to help. The co-pilot is very friendly and has friends all over so when we get to Birgunj two of his acquaintances are there to help us with our mission. Extraordinary!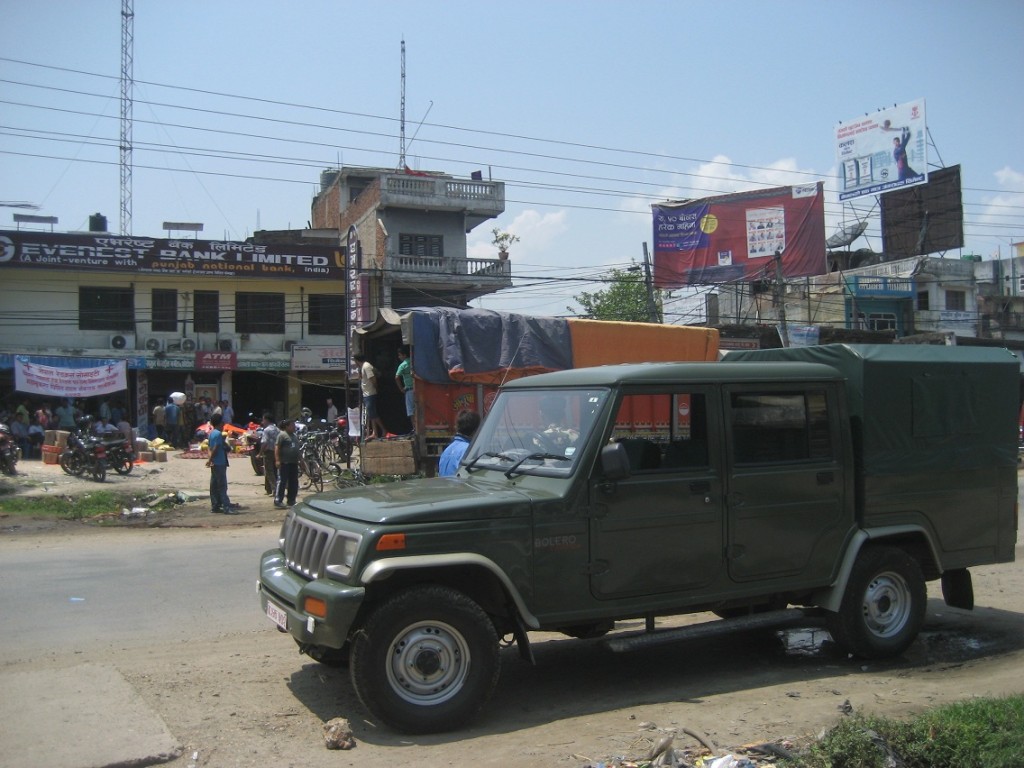 We ask around the shops in the city but all of them are sold out of tents… it looks like we will have to cross the border. We stop at a hotel, Laura and I have to stay because we can't cross to India unless we have a visa. The Nepalese people can go, so we wait for four hours eating and looking around town (which we didn't like very much) until they come back with 123 tents that they had managed to buy from different places at half the price they were asking in Hetauda because they didn't have to pay any taxes because of the military vehicle.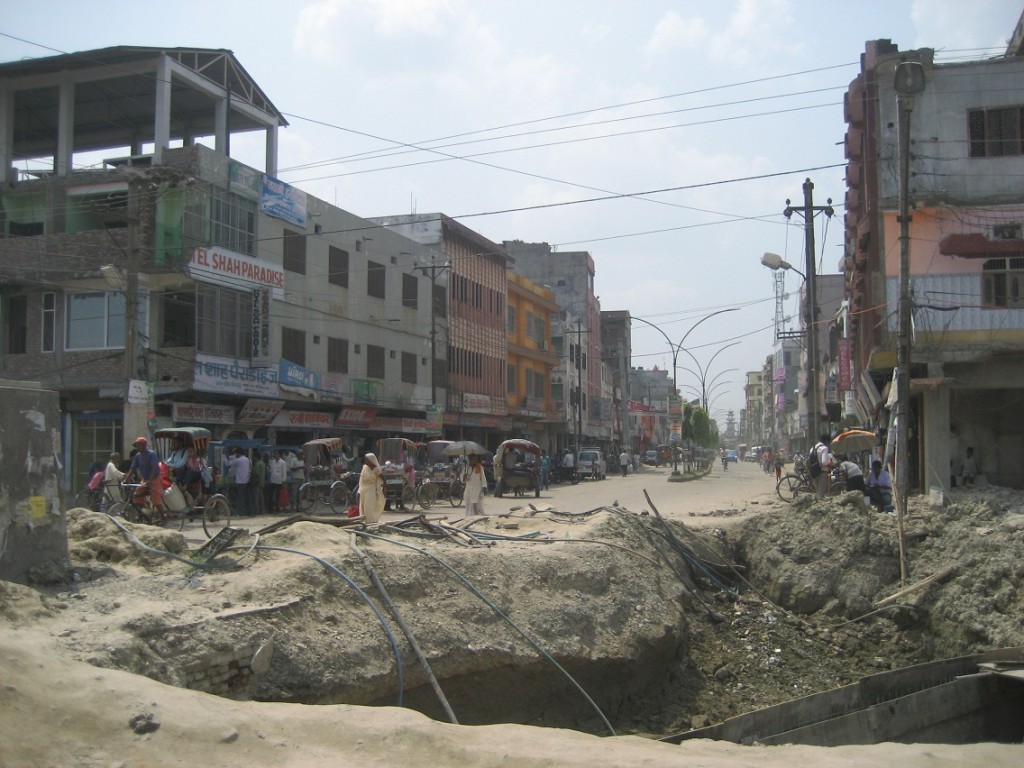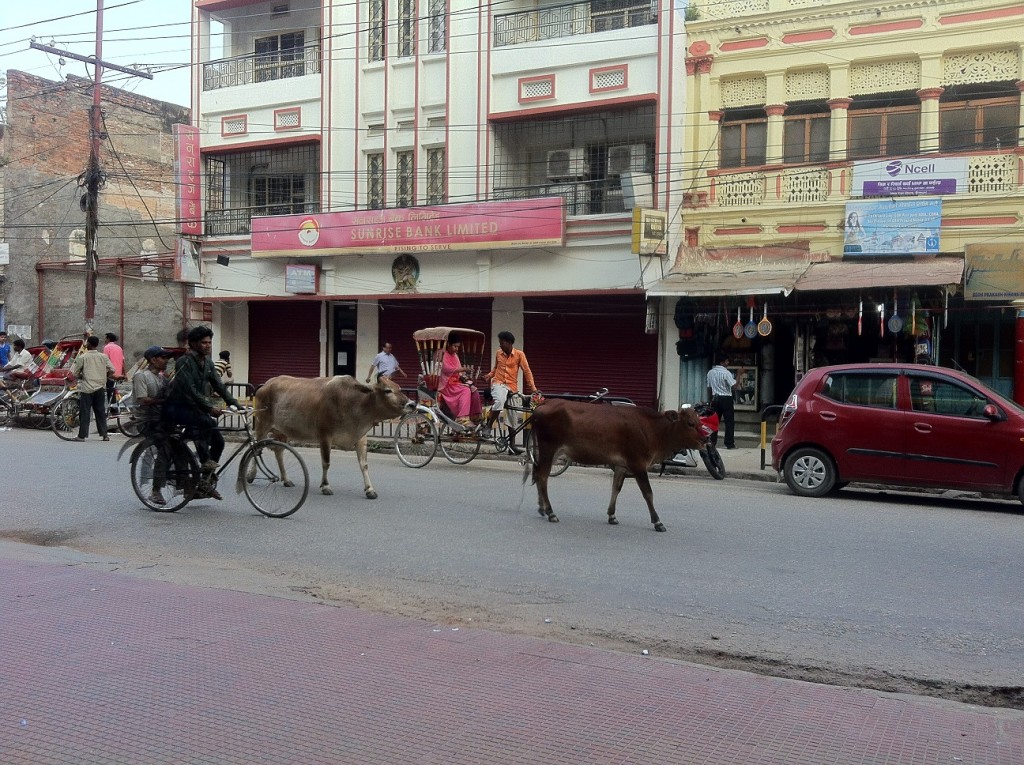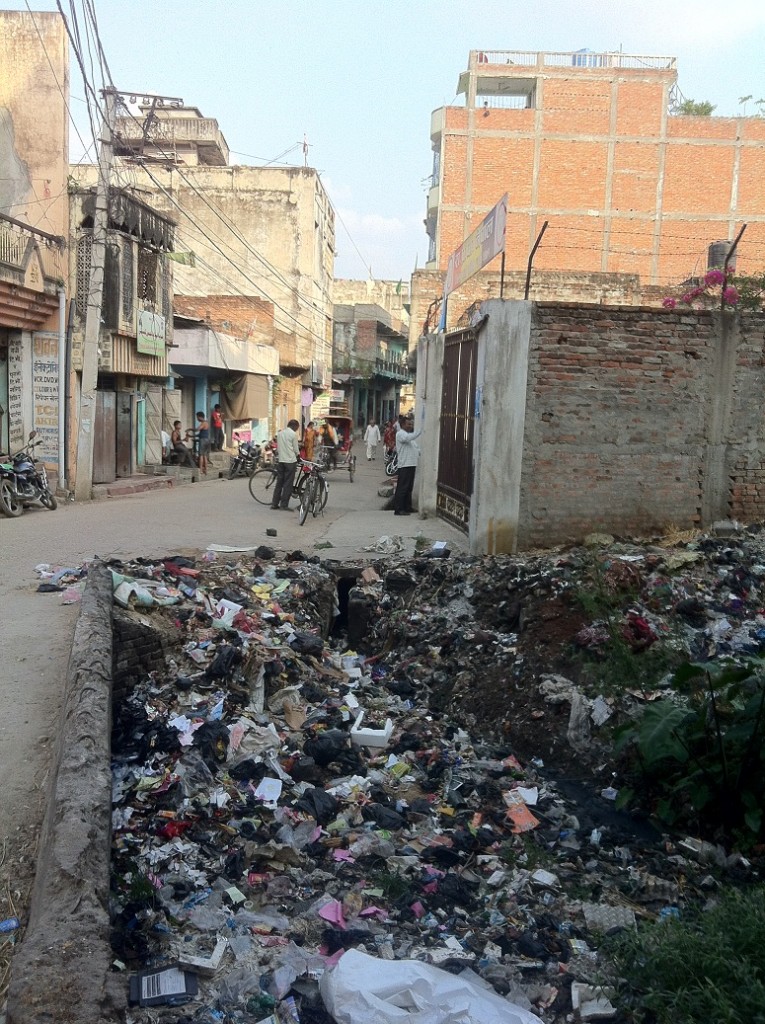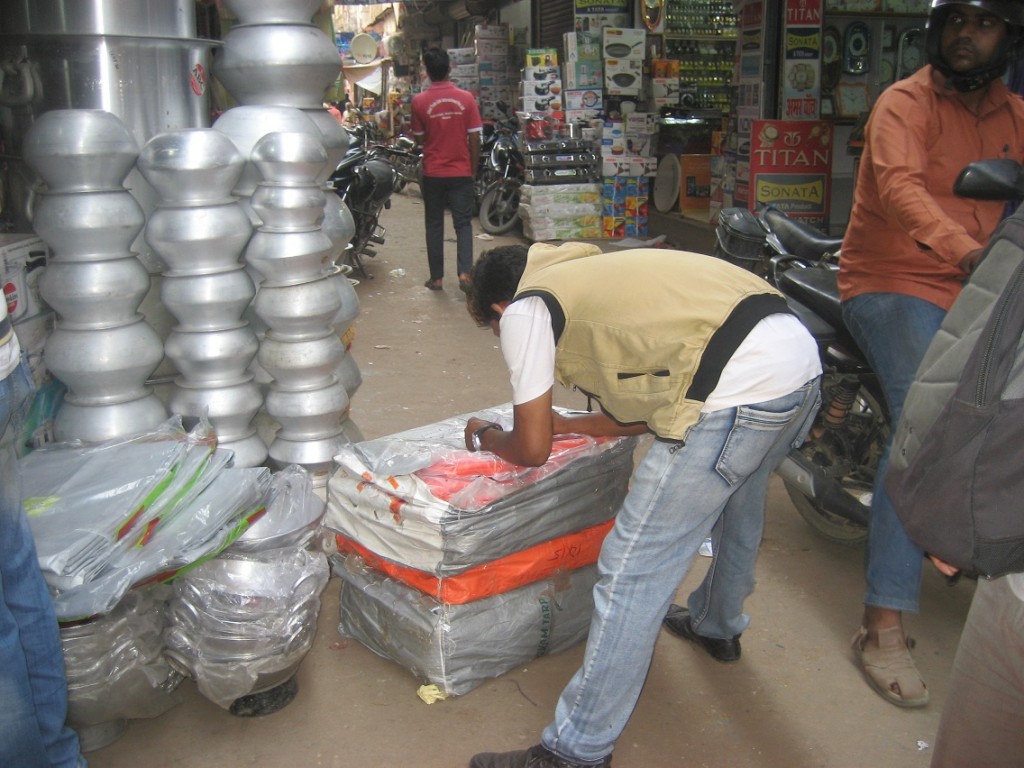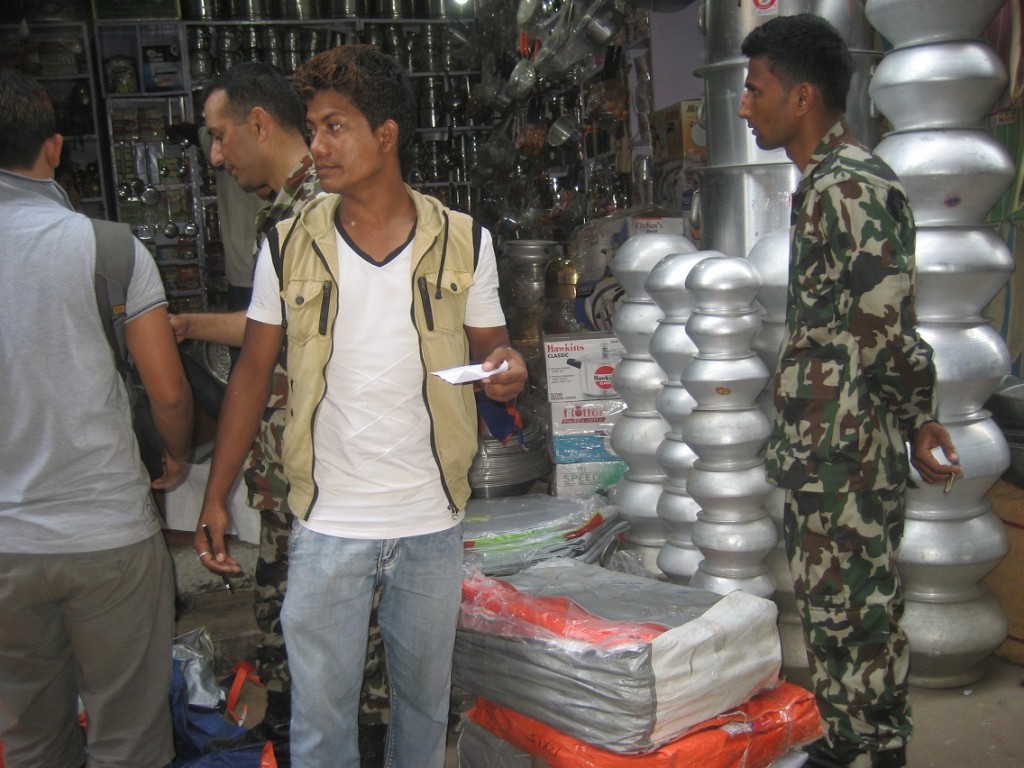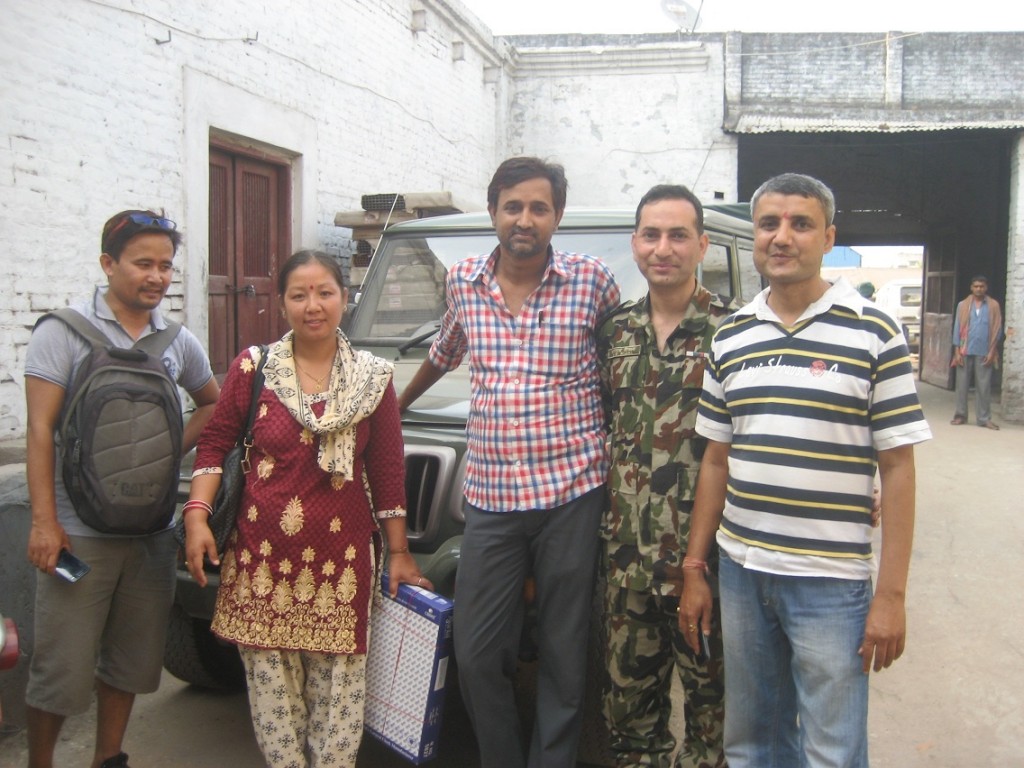 Before going back home, we make a stop in Hetauda and buy plastic rolls to cover the ground and so people can sit guarded from the cold ground. These people are indefatigable! We are so lucky to have Ram, Anju, Ram Bhadur and Dharmaraj…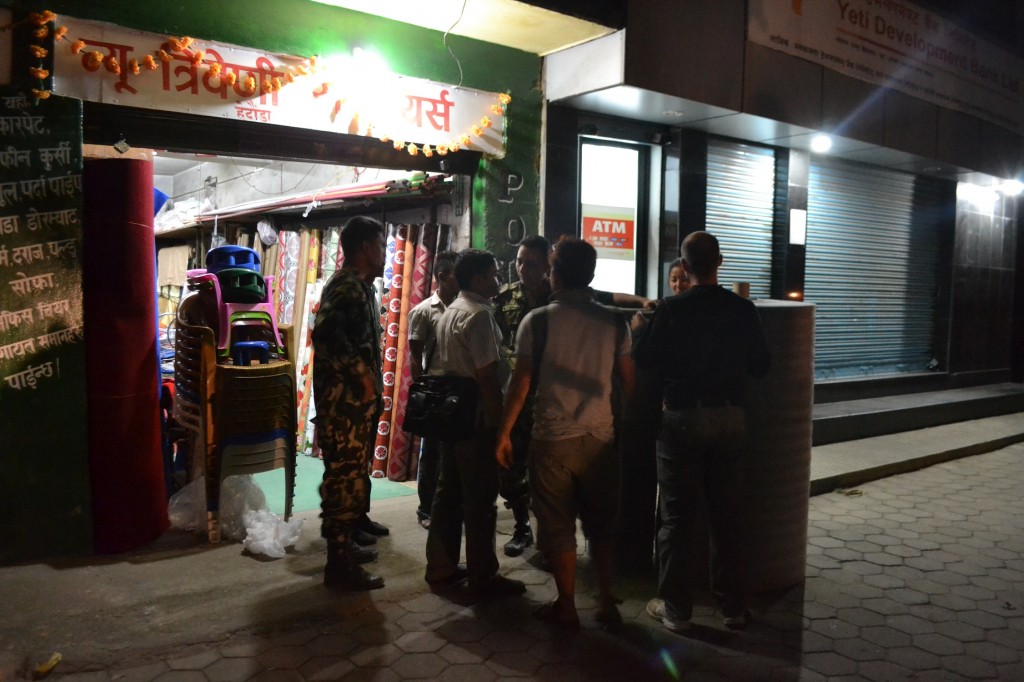 But how are we going to bring those enormous rolls with us?… Why do I even ask? This is Nepal. In half an hour we are back at the children's home and all of the children come out and help carry things and then they have some sweets the soldiers had bought in India. We have managed to get 123 tents at a very good price, transportation provided by the military, two good friends and a good adventure to narrate. Mission accomplished! Well, at least the first part. Tomorrow it will be time to give out the tents. "Tomorrow morning at 6 am" we say to Ram and Anju before saying goodbye.